Why Winning Kannauj Won't be a Cakewalk for Akhilesh Yadav in 2019
The former UP chief minister had started his parliamentary career from Kannauj and has been a three-time MP from the seat.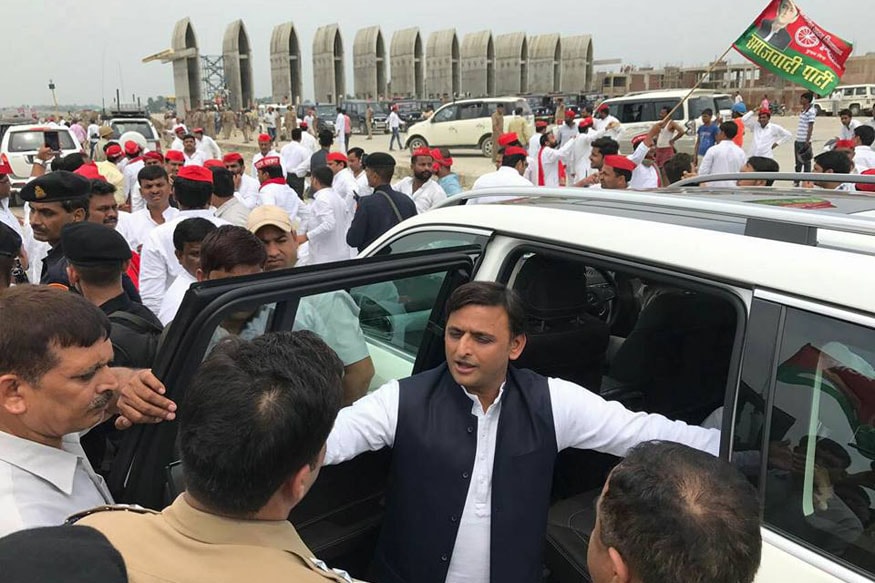 Former Uttar Pradesh chief minister Akhilesh Yadav.
Lucknow: Akhilesh Yadav's announcement of contesting the 2019 elections from the Kannauj parliamentary seat has reaffirmed that the former Uttar Pradesh chief minister wants to strengthen the Samajwadi Party (SP) in its strongholds where it it losing its grip.
After the defeat in last year's state assembly and municipal elections, the party will have to work harder to maintain its hold over its traditional bastions such as Kannauj, Mainpuri and Firozabad among others.
The former UP chief minister had started his parliamentary career from Kannauj and has been a three-time MP from the seat.
His wife Dimple won the seat by a margin of just 19,000 votes in 2014, despite the SP being in power in the state at the time.
In the 2017 assembly election, the SP lost four of the five seats and only won Kannauj city, that too by a margin of just 2,400 votes.
To make matters worse, it lost all the three Nagar Palika chairman seats and all five Nagar Panchayat chairman seats to the Bharatiya Janata Party (BJP) in the recent civic polls.
In response to a question on dynastic politics during his tour of Chhattisgarh last year, Akhilesh had announced that his wife would not contest elections.
He later also confirmed that his father and SP patriarch Mulayam Singh Yadav would contest from Mainpuri instead of Azamgarh.
Known for perfumeries, Kannauj has been an SP seat since 1998 when Pradeep Kumar Yadav became the MP here.
A year later, Mulayam was chosen as the MP of Kannauj. In 2000, Akhilesh contested and won the seat. He completed three terms as MP and vacated it in 2012 to become the chief minister of Uttar Pradesh.
However, with a new-found bonhomie with the Bahujan Samaj Party (BSP), Akhilesh seems confident about winning the seat.
The votes of the Yadav and the Muslim communities play a crucial role in deciding the winner on this seat.
With a 16-36 percent vote share now with the support of the BSP, Akhilesh is also sure of garnering support from the Dalits.
While Yadavs and Muslims are considered traditional SP supporters, with the support of BSP, the game might shift in the SP's favour.
Kannauj also has around 15 percent Brahmin voters and 10 percent voters who belong to the Rajput community. These groups will also play a crucial role in the 2019 elections.
Read full article