Will Form Grand Alliance to Stop BJP in Lok Sabha Elections: Lalu Yadav
'"I will form a Bihar-like Mahagathbandhan (grand alliance) for the next Lok Sabha elections. I invite Mamata Banerjee, Akhilesh Yadav, Sonia Gandhi, Nitish Kumar, Biju Patnaik and others who have secular credentials to join us,' said Lalu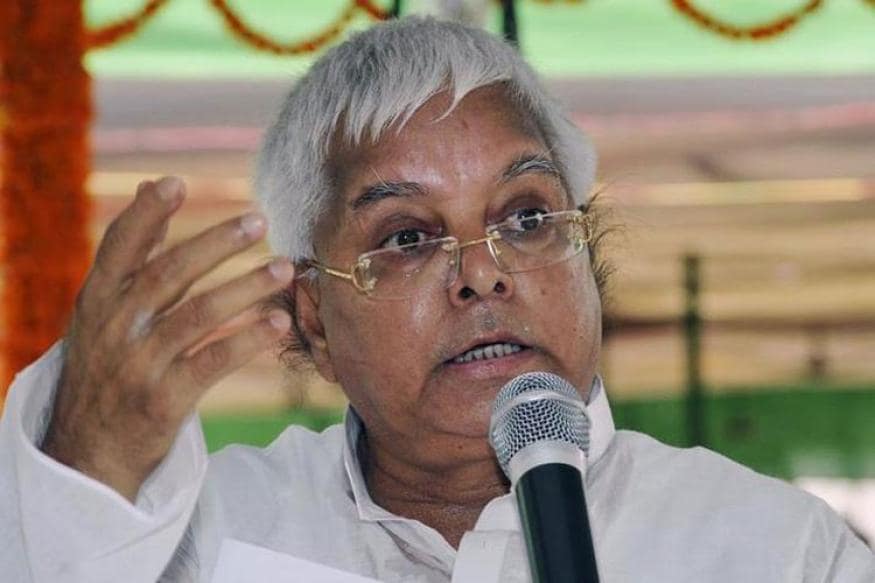 File photo of RJD President Lalu Prasad.
Bihar: RJD Chief and former Bihar Chief Minister Lalu Prasad Yadav has vowed to form a grand alliance against the BJP to stop the 'saffron brigade' in the next Lok Sabha elections.
In an exclusive interview to Etv, on the sidelines of RJD workers' meet in Rajgir, Lalu elaborated on his plans to counter the Modi-wave and denied any rift with current Bihar Chief Minister Nitish Kumar.
"I will form a Bihar-like Mahagathbandhan (grand alliance) for the next Lok Sabha elections. To counter communal forces, the RJD will hold a huge rally in August this year. I invite Mamata Banerjee, Akhilesh Yadav, Sonia Gandhi, Nitish Kumar, Biju Patnaik and others who have secular credentials to join us. Bihar has been an example in defeating communal forces and we will succeed again if we overcome our internal differences," said the former Railway Minister.
Training his guns on Prime Minister Narendra Modi, the RJD chief accused Modi of befooling people and claimed that the PM was not doing anything for the development of the poor.
Main Modi aur Yogi dono ka patta saaf kar dunga (I will finish political prospects of both Modi and Yogi)," he said.
The RJD leader also alleged that Modi and Yogi were only following the RSS agenda of creating a Hindu Rashtra. Taking a jibe at RSS and BJP top brass, Lalu challenged them to reveal the 'real leaders of their dream Hindu Rashtra' – Brahmins or Dalits.
Lalu also urged Nitish Kumar and the Congress to bury their differences in the larger interest, before denying any division within the ruling grand alliance in Bihar.
When asked about the series of corruption allegations levelled against him by leader of opposition Sushil Kumar Modi, Lalu accused the BJP of conspiring to create fissures in the RJD-JDU alliance.
(With Inputs from Etv Reporter Amit Jha)
Read full article
Countdown To
Elections Results
To Assembly Elections 2018 Results