Will Not Enter Alliance With BJP In Chhattisgarh Even in Dreams: JCC Chief Ajit Jogi
On Thursday, when asked about a possible alliance with BJP after polls, Ajit Jogi had said 'you can never rule out anything in politics. Anything can happen.'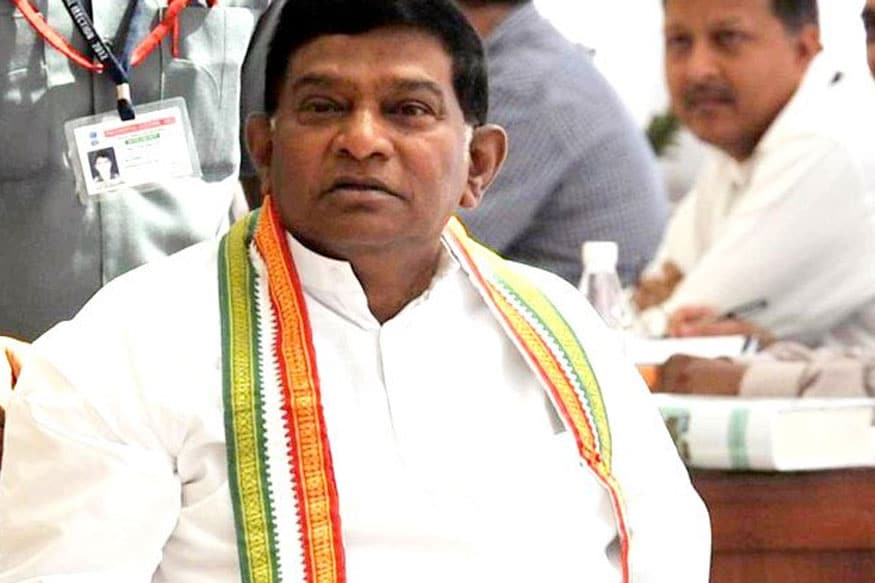 File photo of former Chhattisgarh CM Ajit Jogi. (Picture courtesy: Twitter)
Raipur: To put an end to speculations of teaming up with the BJP in case of a fractured mandate in Chhattisgarh, Janta Congress Chhattisgarh chief Ajit Jogi put up a dramatic show on Saturday.
Jogi, whose party has entered a pre-poll alliance with BSP chief Mayawati for Chhattisgarh assembly polls, appeared before the media with eight sacred books from different religions kept in front of him and took an oath that his party won't team up with the saffron party.
"I can't even dream of aligning with the BJP. I would neither extend support to anyone and nor seek anyone's backing," affirmed Jogi. Replying to queries, the Chhattisgarh's first-ever chief minister said he would prefer going to gallows but won't go with the BJP.
This is the second such dramatic instance in Chhattisgarh politics in recent times. A few days ago senior Congress leader RPN Singh had taken oath on farm loan waiver by keeping gangajal in his hands.
On Thursday, when asked about a possible alliance with BJP after polls, Jogi had said that "you can never rule out anything in politics. Anything can happen." The speculations of an alliance had fueled further after BJP leader Rajnath Singh called Jogi his friend during the Bilaspur campaign and said that he should join the BJP.
Reacting to Home Minister Singh's statement, the JCC chief said he would form the next government on his own and won't require support from the Congress or BJP. He said that while he and Singh enjoy a strong family equation, he won't forge an alliance on anyone's insistence. "The JCC and BSP alliance is strong," he added.
Get the best of News18 delivered to your inbox - subscribe to News18 Daybreak. Follow News18.com on Twitter, Instagram, Facebook, TikTok and on YouTube, and stay in the know with what's happening in the world around you – in real time.
Read full article