With Rebel Troubles Over, Congress Banks on Caste Arithmetic to Trump TRS in Telangana
Several powerful aspirants for seats, more than 20 prominent ones, who were denied a ticket threatened to contest as rebels. The TRS had hoped that such rebels would split the opposition vote and bolster its chances.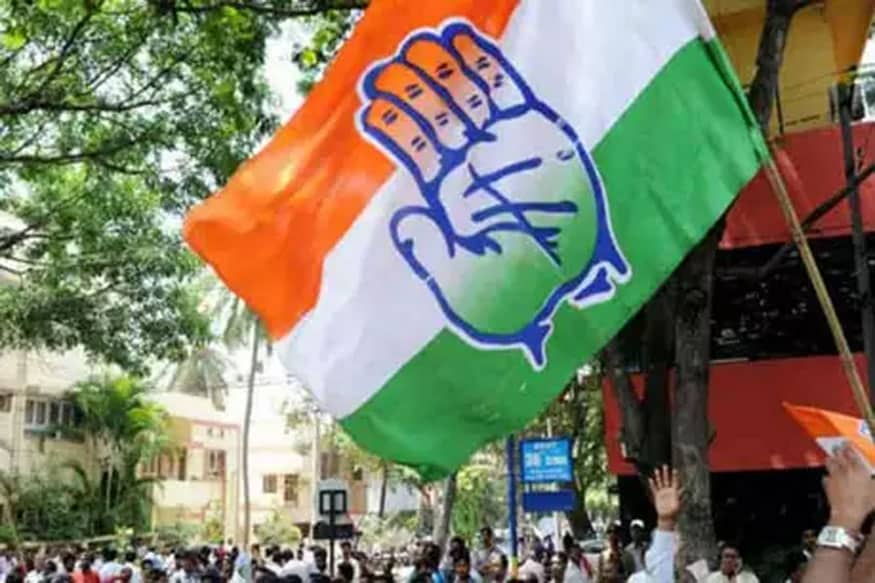 Picture for representation.
New Delhi: Internal rebellion by a strong potential candidate who has been denied a ticket to contest is a traditional headache for the any political party, especially the Congress which often faces enormous infighting.

The headache was worse in Telangana as the grand old party struck a grand alliance and shared the state's 119 seats with the Telugu Desam Party, Telangana Jana Samiti and the CPI.

Several powerful aspirants for seats, more than 20 prominent ones, who were denied a ticket threatened to contest as rebels. The TRS had hoped that such rebels would split the opposition vote and bolster its chances.

Many of the 20-odd rebels were from the party's backbone Reddy caste and some powerful backward castes in the state. That made the possibility of a split in caste vote bases serious. The enormity of the problem was evident in the fact that a battery of senior national leaders was based in Hyderabad to pacify the rebels. And, they succeeded.

On Thursday, as the last date for withdrawal of nominations came to a close, almost all strong rebel candidates had withdrawn their nominations. Some of them have even openly endorsed support for the party.

Apart from some powerful backward caste leaders, the prominent Reddy caste rebels to have fallen in line include Yella Reddy, Subash Reddy, Malyadri Reddy, Marri Sashidar Reddy and Hanumantha Reddy.

This must go down as a major victory for the Congress party leadership, but does this also mean that the Congress's caste vote base, including the Reddys,is intact in Telangana?

The Congress has traditionally been strong amongst the dominant Reddys, an upper caste, in the state. But after YS Jaganmohan Reddy split from the party in 2011 to form the YSR Congress a sizeable chunk of Reddys were seen to have moved to his party.

However, with the division of a united Andhra Pradesh in 2014, YSR Congress had been confined to Andhra Pradesh and had no presence in Telangana as it did not support the formation of a separate state. This meant that the Reddy caste vote in Telangana remained largely with the Congress and the party's president of the state unit and possible chief ministerial face is from this caste.

On the other hand, K Chandrashekar Rao and the TRS had a strong base amongst OBCs. Rao himself belongs to the Velama caste which is at the upper crust of the backward castes and his caste arithmetic has been one of backward castes and SCs. Though TRS has made some efforts to take a section of the Reddy caste votes, it remains focused on its traditional base.

The TDP has traditionally been a party dominated by the Kamma caste, but the Kammas are not sizeable in number in Telangana. They have a presence in a few constituencies around Hyderabad, but are not spread out in the rest of Telangana.

The Congress hopes that having retained the Reddy caste vote base it can strike deep into the SC/ST and other backward caste vote bases that the TRS claims to have wooed with a series of welfare schemes. In effect, the Congress's arithmetic is to get the Reddys, backward castes opposed to the TRS's dominant castes and a large chunk of the SC/ST votes.

Now, the base that surged the TRS to victory in 2014 was not traditionally with the party. For instance, in 2009 Assembly polls the TRS had only a 4 % vote share and had just 6.6% in 2004. It won just 10 seats in the Telangana region in 2009 and had a consolidated presence amongst a small section of the OBCs.

Things changed dramatically after the decision to divide Andhra Pradesh and the TRS surged to power with around 34% vote share and 62 seats in 2014. The Congress suffered greatly from a loss of the backward caste and SC/ST votes which had swung in favour of the TRS.

This is why the TRS is banking on social welfare schemes. It hopes that the swing of voters towards it, in 2014, would be retained in the party fold because of these schemes. But the Congress is showing signs of recovering, at least a section of these votes. Such a recovery by the Congress could be a body blow for the TRS.

Interestingly, the combined vote share of the four alliance partners was around 40% in 2014 and even if they retain that vote base the TRS could be wiped out of power.

The caste and alliance arithmetic is as crucial in Telangana as it is in the rest of India and the past vote share data along with caste arithmetic may suggest that the TRS has been overrated. However, this caste arithmetic may have changed over the last five years that Telangana has been an independent state. ​

(The author is a senior journalist. All views expressed are personal)

Read full article
Countdown To
Elections Results
To Assembly Elections 2018 Results