GET Stock

Quotes


Yogendra Yadav Writes to IAS Association, Pleads for Normalcy Between CM and Officers
In a letter to the president of the IAS association, Yadav has urged bureaucrats to return to work.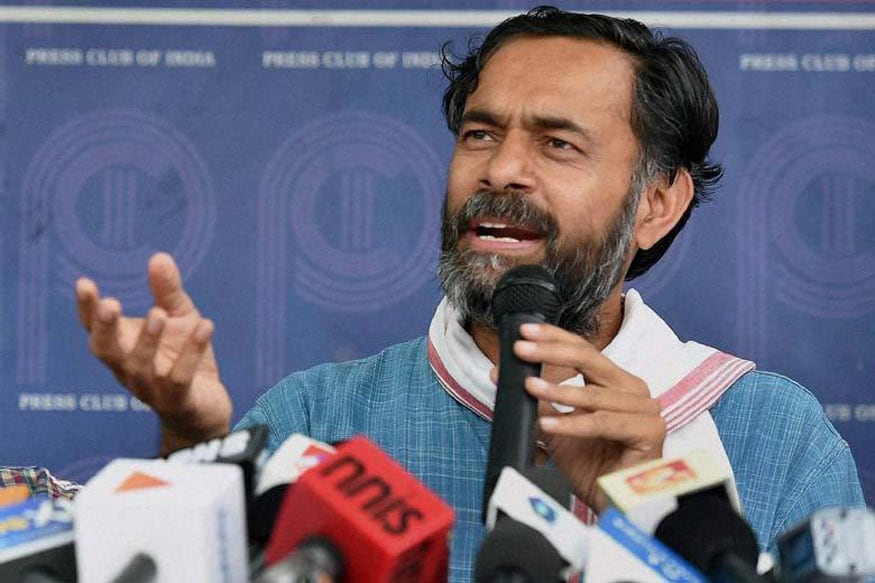 File photo of Yogendra Yadav (Photo: PTI)
New Delhi:
The newest voice to join the chorus in support of Delhi Chief Minister Arvind Kejriwal in his fight to end the "strike" by IAS officers is former friend and Swaraj Abhiyan's president Yogendra Yadav.
In a letter to the president of the IAS association, Yadav has urged bureaucrats to return to work. This comes more than three years after AAP expelled Yadav along with Prashant Bhushan from the party following a bitter split with Kejriwal.
However, Yadav in his letter did not absolve Kejriwal of the responsibility of ensuring healthy relations between the bureaucracy and the government.
"Normally, a political worker like me should not be writing to a body of professional civil servants. But the NCT of Delhi is going through extraordinary times. Therefore, I am taking the liberty to write to you and your colleagues in the Association of IAS officers of the AGMUT Cadre," reads Yadav's letter to Manish Saxena, President of the AGMUT IAS Association
"I write to seek your cooperation in restoring the normal communication that should exist between elected executive and civil services in any democracy," Yadav wrote. He also refused to refer to the officers' behaviour as a "strike".
He, however, added, "In saying so, I do not put the onus of healthy relationship on you. I am aware of the shameful incident of physical assault on the Chief Secretary in the presence of the Chief Minister. I believe the police have nearly completed their investigation in that incident. The law must take its course in that matter. I am also aware that this was preceded by a series of other incidents such as humiliation and public name-calling of senior officials."
He further said that he understood that the incident involving the Chief Secretary must have come as the last straw. "I understand and respect your decision to limit your interaction with the ministers for some time. I do not call it a 'strike' or buy the propaganda unleashed by the ruling party, but no one can dispute the fact that such a standoff creates hurdles in the path of governance and the price is paid by the people."
He goes on to say that he believes the CM should have issued an apology following the Chief Secretary episode and he should clearly enunciate whether the AAP has given up its demand of punishing the IAS officers on strike.
"May I therefore request your association to revisit your earlier decision and resume normal communication with ministers and other elected representatives, including participation in formal and informal meetings. This would not only help the people of Delhi but also dispel the impression that your protest may be linked to larger political battles between the state and the central government," Yadav wrote, urging IAS officers to end the confrontation.
| Edited by: Parth Sharma
Read full article