How BJP is Increasingly Relying on Yogi, After PM Modi, in Election Campaigns
In the recently concluded Gujarat elections, Yogi was the most visible face from the league of BJP chief ministers.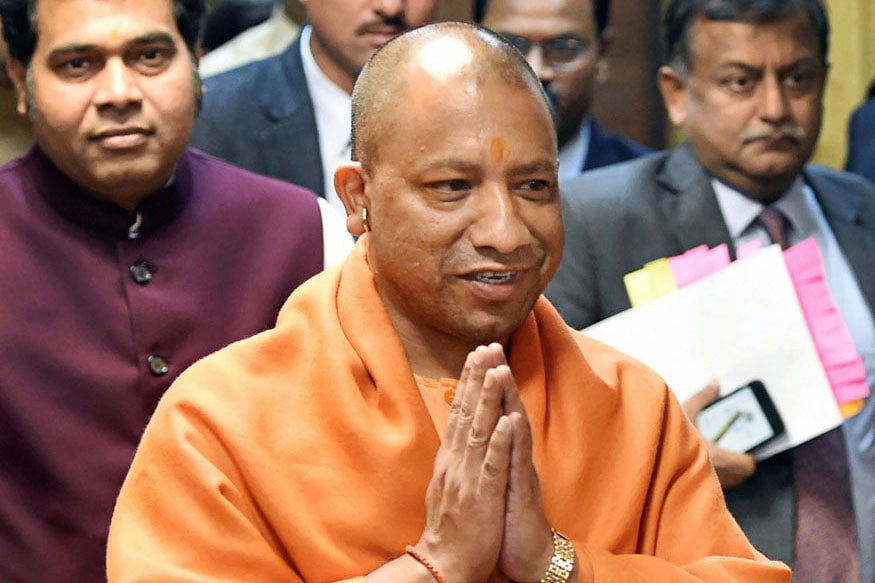 File photo of Uttar Pradesh Chief Minister Yogi Adityanath.
Lucknow: Since his appointment earlier this year as the Chief Minister of Uttar Pradesh Chief Minister, Yogi Adityanath is increasingly being called upon by the BJP to campaign far and wide, outside his home turf.
The head of the Gorakhnath Peeth in eastern UP has been present at major events organised by the BJP and the RSS in the last nine months he has been in power — from the "killing fields" of Kannur (where BJP launched a high decibel campaign this year to find a firm hold on Kerala politics) to RSS coordination committee meetings in Mathura.
In the recently concluded Gujarat elections, Yogi was the most visible face from the league of BJP chief ministers. The UP chief minister toured 23 districts and addressed 36 rallies in Gujarat. The party candidates won in more than two dozen seats he campaigned in.
In Himachal Pradesh too, he addressed more than 20 rallies.
In Gujarat especially, Yogi is said to be have been deputed in rural belt where the party was up against the caste web Congress had built around BJP's over-arching Hindutva discourse.
For politics of 'Kamandal' that is Hindutva, 'Mandal' had often proven to be a strong antidote. And vice versa.
A senior BJP leader from Uttar Pradesh, not willing to be quoted, observes "vikas or development in Gujarat would have worked well had there not been a resurgence of Mandal 2 in the state politics".
Going by the conventional wisdom from the heartland politics, Yogi in saffron robe had the credentials to repulse Congress' pincer attack riding on caste combinations and rural distress.
Prashant Trivedi, Associate Professor at Giri Institute of Social Studies in Lucknow, says "Yogi Adityanath's selection as the CM of Uttar Pradesh was in itself proof of RSS/BJP's search for Hindutva icon."
Party Spokesperson Rakesh Tripathi, however, disagrees. "No doubt Brand Yogi has had a tremendous impact, but it was not out of his Hindutva image but the because of the work done by his government," he said.
In UP's caste conundrum, BJP is the only party in the last three decades to have experimented with upper caste chief ministers. In the case of Yogi, the additional advantage has been that the religious identity tends to subsume traditional caste fault lines.
But then, such overarching identities need to be buffeted with governance if one were to assume power. For Yogi, the biggest test of his performance would be in his home turf in 2019 general elections where NDA will be defending to retain 73 out of 80 seats alliance won in the last elections.
| Edited by: Ananya Chakraborty
Read full article
Countdown To
Elections Results
To Assembly Elections 2018 Results