News18
»
Press Release
2-min read
A 17year old entrepreneur Amel Elezovic, is donating parts of his revenue to charity
Successful High-School Dropout Amel Elezovic, the 17-year-old software engineer & YouTuber and entrepreneur is donating parts of his revenue to charities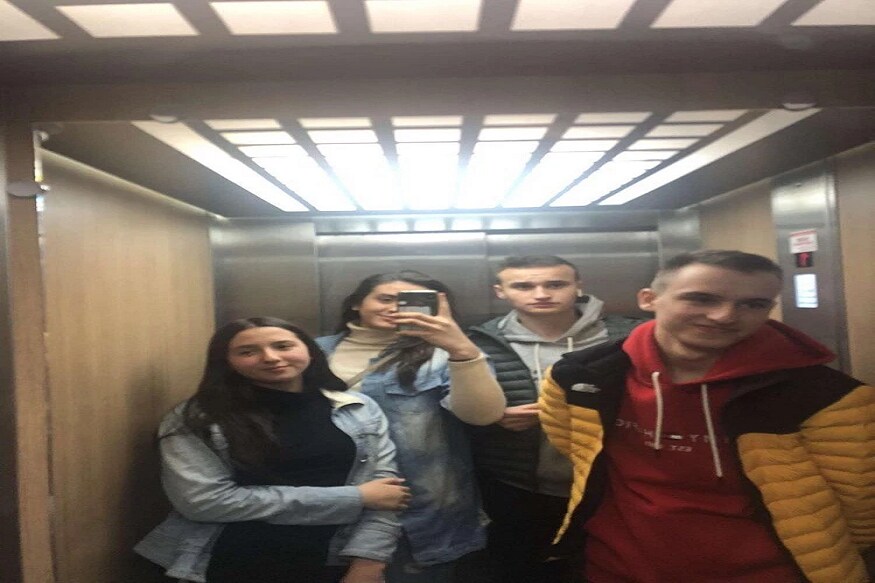 Successful High-School Dropout Amel Elezovic, the 17-year-old software engineer & YouTuber and entrepreneur is donating parts of his revenue to charities
Amel Elezovic, a 17-year-old entrepreneur has been inspiring every youngster to achieve something big in life. On realizing his passion, he decided to drop out of high school in the first year in order to focus on his dream work. Amel Elezovic followed his passion for software engineering and started creating content on Youtube. In today's time, he is receiving an excellent response for his work on his youtube channels and his gaming software is getting popular across the world, with over 15 million users. Amel also appeared to be in the popular TV series, Skam.
He decided to quit school after his first year in Highschool. The reason behind this was because he saw a potential that he could make it big in the digital world.
Dropping out of school was one of the best decisions Amel made. He himself said that school wasn't educating him in the required way. That means he knew from the start that he was going to work in the digital world as an entrepreneur. As soon as he dropped out, he focused on his business. Soon his earning was in six figures, which is a dream come true for guys his age. Amel is also a software engineer who produces video content on Youtube. It isn't a big surprise that his Youtube channels have more than 200,000 subscribers. This happened in just a short span of time.
"I originally started donating to charity because one good friend of mine had cancer and I saw how well they took care of her and I wanted others with cancer to be treated the same way and eventually to get better,'' says Amel in an interview with us. That's when Amel figured out that macmillan cancer support offered exactly what he wanted.
Amel is also donating to Suicide Prevention Foundation Inc since he studied a report which showed him that suicide rates have sharply increased by nearly 25% in the last two decades, that's why he wanted to be helpful in this field as much as he could, he says.
Elezovic is also aware of the other issues on the planet like poverty problems, which is estimated around 1 billion people live in poverty and environmental problems like global warming, etc. He has also promised himself as long as he is alive on this planet, he will do all he can to change the world in a better way.
He claims that we must stay together and care enough for the world to change in a positive way. Amel encourages young entrepreneurs to donate to charity as well as being kind to one another.
Disclaimer: This is a press release that has been published from a syndicated feed and has not been edited by News18 staff.
Get the best of News18 delivered to your inbox - subscribe to News18 Daybreak. Follow News18.com on Twitter, Instagram, Facebook, Telegram, TikTok and on YouTube, and stay in the know with what's happening in the world around you – in real time.
Read full article