News18
»
Press Release
3-min read
Rajesh PT-A trendsetter in accomplishing fitness training through unconventional ways
Rajesh PT is an upcoming fitness icon in the country as well as internationally.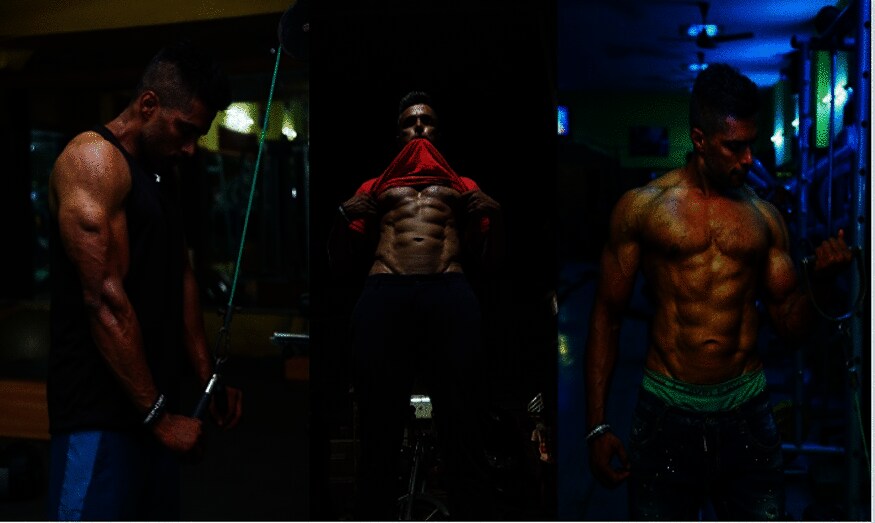 Rajesh PT is an upcoming fitness icon in the country as well as internationally.
Rajesh PT is a fitness trainer in our country who have been acknowledged and recognized in the most profound ways. With his dedication towards his own fitness and his passion towards working hard for his clients, he as an inspiration is much highlighted in the fitness world.
Arnold Schwarzenegger quoted, "Training gives us an outlet for suppressed energies create by stress and this tones the spirit just as exercise conditions our body." Rajesh PT has been very much inspired by his father's fitness regime, who was a true fan or follower of Arnold. Rajesh has mentioned in many of his interviews that his father had posters of Arnold Schwarzenegger and he motivated his kids saying that one must possess a body like Arnold and even have the courage to stand out in the crowd rather than being someone very ordinary. Since Rajesh was introduced to dumbbells in the age of 13, he understands the process of training and hard work towards one's body and physique.
Rajesh's basket of achievements is quite contained as of now. Maintaining clients through messages and phone calls is one of the most difficult tasks to have achieved. One could never imagine the perseverance needed in order to encourage a client online and give them every bit of advice and information needed in order to maintain their physique and achieve their desired results.
Rajesh has been running a gym at Coimbatore named Ptzone for the last 10 years along with his brother. His gym has been working successfully but his unconventional method to help the clients and people across the globe has been exceptionally praised and appreciated. Rajesh initially started this online training with a Sikkim-based woman who participated in the Mrs. India Earth Contest and won runners up title for the same. This boosted Rajesh's intentions to take online training even more seriously. He is in constant touch with his clients and his advices them to take a complete body check up in every 3-6 months. His diet regime is very clean and simple. Having said that, it is also important to mention that his fitness exercises and methods are also simple and only those that are necessary.
Rajesh has worked in an MNC and even in the company he managed to give his managers and co-workers the obligatory advice to maintain their health and fitness. To him, it is very important to maintain the physique and take care of the health because ultimately it is the body that will serve one till the end. Rajesh PT have transformed more than 400 clients as of yet and currently he is managing around 150 clients. His compatibility as a trainer with his clients is very comfortable and he believes that with sheer dedication and thorough follow up, the clients respond in a very positive manner.
One of the most highlighted starts on Rajesh's shoulder is that he has transformed people who were suffering from Diabetes 2 and also women who suffered from PCOD/PCOS. This is one of the most commendable parts of his job that he has accomplished. His success story has been spreading like wild fire because of these transformations and he has been able to inspire people through his achievements as well. He shares his chats screenshots and the amazing reviews that his clients give him on his Instagram page @ptrajeshh which eventually lead to awakening more people towards their health regime.
Rajesh PT is an upcoming fitness icon in the country as well as internationally. He has had clients from foreign countries as well. His regularity and his allegiance towards fitness and this profession are completely undivided. The revolution that he has brought through the online methods of inspiring people and training them towards their fitness is unconventional as well as interesting in the utmost ways.
Disclaimer: This is a press release that has been published from a syndicated feed and has not been edited by the News18 staff.
Get the best of News18 delivered to your inbox - subscribe to News18 Daybreak. Follow News18.com on Twitter, Instagram, Facebook, Telegram, TikTok and on YouTube, and stay in the know with what's happening in the world around you – in real time.
Read full article