GET Stock

Quotes


After Historic Asian Championship Bronze, Time For HS Prannoy to Step Up to New Challenges
Prannoy faced stiff competition in the tournament and produced perhaps his best performance ever to win a medal in China, and in the process defeated former world no.1 Son Wan Ho in the quarters. Though eventually he lost out to Chen Long in the semis, he had done enough in the tournament to get India a men's singles medal for the first time since Anup Sridhar's effort in 2007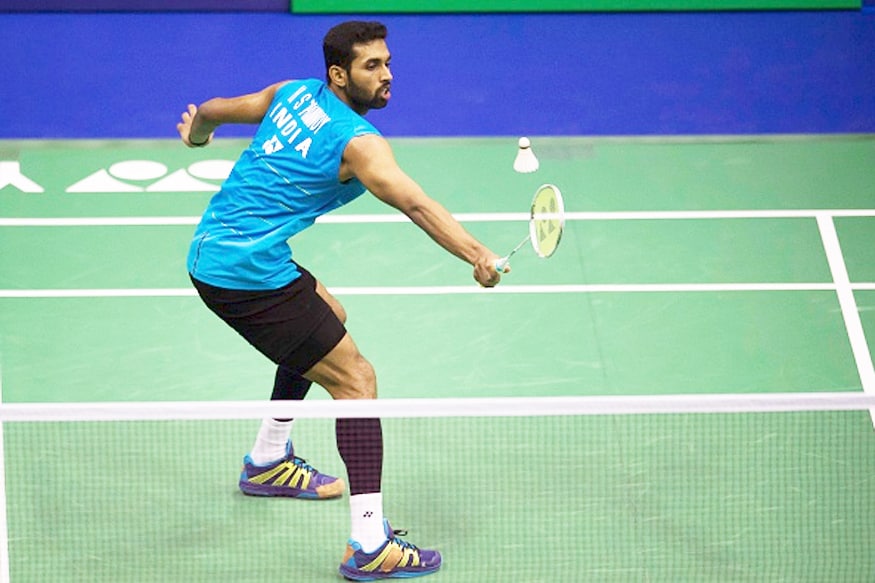 HS Prannoy. (Image credit: Getty Images)
"My first Commonwealth Games came to an end last night. Heartbreaking for me personally as I had a big chance for a medal but was simply not good enough last night against LCW (Lee Chong Wei) and Rajiv Ouseph. Once again I choked when it mattered and hope I can come back on a better note ASAP. Apologies to all the fans who were expecting me to return with a medal, I guarantee you all there is something bigger in stock for me. Thanks for all the support. Cheers."
It is almost as if shuttler HS Prannoy could foresee the future while writing this note to fans after narrowly missing out on a bronze medal at the Commonwealth Games 2018. The 25-year-old returned with a bronze medal at the Asian Badminton Championship soon after that and brushed aside the disappointment of CWG loss.
Prannoy faced stiff competition in the tournament and produced perhaps his best performance ever to win a medal in China, and in the process defeated former world no.1 Son Wan Ho in the quarters. Though eventually he lost out to Chen Long in the semis, he had done enough in the tournament to get India a men's singles medal for the first time since Anup Sridhar's effort in 2007.
In an exclusive chat with News18 Sports, Prannoy talks about what got him going after the loss at CWG, and how he wants to build-up on the good form and get some more prestigious medals for the country.
"I think it's a great feat to win such a big medal for the country. If you see the competition is really tough in these championships and the level is almost similar to that of World Championships or Olympics. You get very tough opponents in the first round itself. I could play well right from the first round to the semifinals and then I'm really happy to get that bronze.
"At the CWG, it was a tough loss for me in the bronze medal tie against Rajiv Ouseph. I lost two matches back-to-back that day. To let that medal slip from my hand was heartbreaking. It was a once in lifetime opportunity to win a medal there, but a lot of credit goes to head coach Pullela Gopichand, who made sure I was alright after the loss. Some really motivating words helped me concentrate on my training for this tournament, Prannoy said."
Often regarded as India's most aggressive player on the court, it wouldn't be wrong to say that Prannoy had to curtail his natural instincts, and play according to the match situation. That was at full-display in the match against Son Wan Ho, when he was just two points away from losing the match. But he dug deep and staged a comeback in the match, to win it 18-21, 23-21, 21-12.
"Even though being aggressive helps, but it is not possible to maintain that aggression for a very long time against top players. The matches are usually lengthy and it's not really possible to maintain that kind of energy all the time. The key is to have match awareness and know when to be aggressive and when not be. Slowly and gradually I'm learning with each and every match I play. Some players might not be able to counter my aggression on the court, but then there are some who can produce a good counter-attack. So as a player you need to be very smart.
"Son Wan Ho is a class player and it is not easy to get past him. He has been one of the most consistent players in the last couple of years and is tough to beat in slower conditions. It was a crunch match for me as a loss against him would have meant no medal for me. I'm relieved that I could stretch him and pull that one off," he added.
One would wonder what took Prannoy so long to rise to the fore. The answer has to be his injury setbacks. In his career, he has suffered injuries in the knee, toe and back. But having got the the monkey off his back, Prannoy is ready to fight them and emerge stronger everytime he gets injured.
"It's pretty tough to avoid injuries and I've started to accept them now. You can't stress over them much, or anticipate them. I have been maintaining good balance in the calendar year and have been taking a break from badminton too. So that helps to be in good frame of mind and ensures that I am at my optimum fitness. Also the key is not to sulk when you're injured. Now I don't think of the time that I lose because of injuries. This positivity has improved my performances in the last couple of years."
After a successful campaign at the Asian Badminton Championship, Prannoy has his eyes set on bigger targets. Though he might not have big tournament wins under his belt yet, he is certainly making a strong statement to turn the tables in his favour.
"I can very well imagine winning medals at a World Championship or a Superseries. It high time I start getting good results in these tournaments as well. What I know for sure is that the competition and players are going to be the same, and I can beat them on any given day. I just need to trust my game more, and work harder," he concluded.
| Edited by: Madhav Agarwal
Read full article
Countdown To
Elections Results
To Assembly Elections 2018 Results