AIFF-SAI set for a showdown over Dubai trip
AIFF is set to write to Ajay Maken after SAI turned down its proposal to sponsor the national football team's preparatory tour.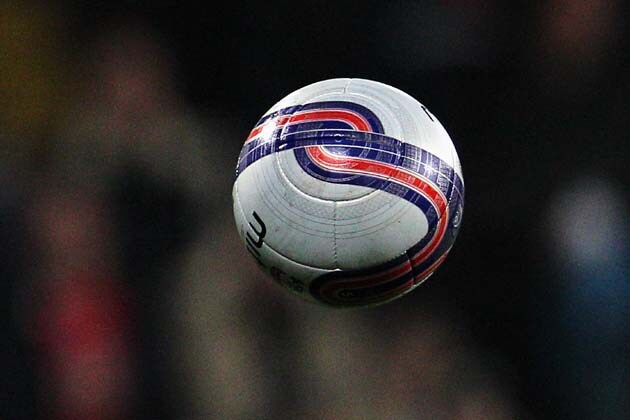 AIFF is set to write to Ajay Maken after SAI turned down its proposal to sponsor the national football team's preparatory tour.
New Delhi: The All India Football Federation (AIFF) is set to write to Union Sports Minister Ajay Maken after Sports Authority of India (SAI) turned down its proposal to sponsor the national team's preparatory tour to Dubai ahead of the much-important AFC Challenge Cup.
Moments after the SAI on Wednesday justified its refusal to bear Rs 50 lakh for the football team's preparatory tour, AIFF general secretary Kushal Das shot back, "I am going to write to sports minister Ajay Maken saying that this is not fair," Das told PTI.
Das added that the trip was planned only after getting an assurance from SAI. Desh Deepak Verma, Director General, SAI, justified their stand, saying that football is not a "priority" for the body ahead of the London Olympics.
This despite football being listed as priority sport in sports ministry's Priority 'A' list.
"We are not funding their (preparatory) trip as it is not our priority at the moment. Our main priority is Olympics and we are providing all the financial assistance to those who have already qualified or are medal hopefuls," said Verma.
As per the rule, the AIFF is entitled to avail two all-expenses tour under the LTDP scheme.
Since it did not avail the opportunity this year, the AIFF decided to apply for the preparatory tour. But SAI's last-minute U-turn has left the federation in the lurch.
Verma said that SAI will fund the team's trip to Kathmandu for the AFC Challenge Cup, to be held in March. For the record, as an AFC-sanctioned tournament, expenses for Kathmandu trip will be borne by the Asian Football Confederation.
"We consider the tournament in Kathmandu as mandatory so we are ready to help them (the football team) for that," Verma merely stated.
Das brushed aside Verma's assurances. Meanwhile, a 30-member Indian team left for Dubai tonight.
National coach Savio Medeira lauded AIFF for getting the tour arranged and said,"It's always important to prepare yourself and the team before such a big tournament. Specially, going to Dubai where there would be good infrastructure and facility. Hope the camp would be very helpful in our preparation."
He also expressed confidence in the players selected for the camp.
"The squad selected for the camp is very talented, hope they all would perform to their potential," he added.
Medeira said the two international friendlies, against Oman in Muscat and Azerbaijan in Dubai, before the AFC Challenge Cup would "add to their experience and preparation".
Get the best of News18 delivered to your inbox - subscribe to News18 Daybreak. Follow News18.com on Twitter, Instagram, Facebook, Telegram, TikTok and on YouTube, and stay in the know with what's happening in the world around you – in real time.
Read full article