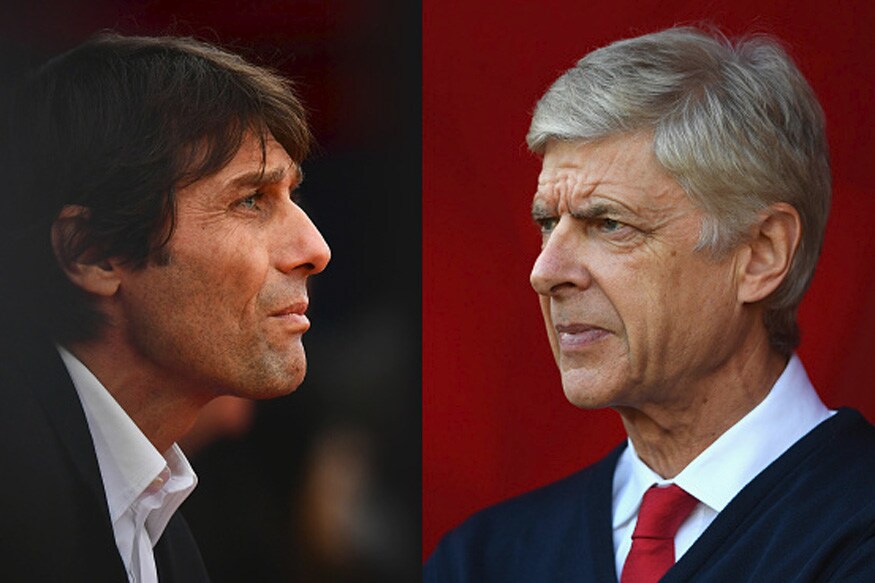 Arsenal will take on Chelsea in the FA Community Shield. (Getty Images)

However, Atletico then had a transfer ban upheld over the signing of foreign minors and with the Madrid club barred from registering new players until January 2018, Arsenal stepped in.

A dead-eyed finisher, the 26-year-old was the top-scoring Frenchman in each of the last three Ligue 1 seasons and left Lyon having scored 113 goals in his last four campaigns.

He cost Arsenal an initial fee of £46.5 million ($60.6 million, 51.6 million euros), making him both Arsenal's biggest ever signing and Lyon's biggest ever sale.

Hazard out

Morata has scored in a Champions League final, netting for Juventus in their 2015 loss to Barcelona, but arrives after a frustrating season as a back-up player at Real Madrid.

Tottenham Hotspur manager Mauricio Pochettino has claimed Morata was deterred from joining Spurs two years ago due to his fears about the competition he would face from Harry Kane.

But despite the striker's inability to dislodge Karim Benzema from the Madrid starting XI, Chelsea manager Antonio Conte believes he can reach the very top.

Arsenal blew Chelsea away with a sensational display, Aaron Ramsey's 79th-minute winner securing a 2-1 win that brought the beleaguered Wenger a record seventh success in the competition.

Will we see a repeat of that performance or will Conte and his men come back to take revenge?


20 Jan, 2020 |

Ireland in West Indies

IRE
vs
WI
138/10

19.1 overs

140/1

11.0 overs

West Indies beat Ireland by 9 wickets

19 Jan, 2020 |

Australia in India

AUS
vs
IND
286/9

50.0 overs

289/3

47.3 overs

India beat Australia by 7 wickets

19 Jan, 2020 |

Ireland in West Indies

IRE
vs
WI
147/9

19.0 overs

16/1

2.1 overs

Match Abandoned

17 Jan, 2020 |

Australia in India

IND
vs
AUS
340/6

50.0 overs

304/10

49.1 overs

India beat Australia by 36 runs

16 - 20 Jan, 2020 |

Basil D'Oliveira Trophy

ENG
vs
SA
499/9

152.0 overs

209/10

86.4 overs

England beat South Africa by an innings and 53 runs