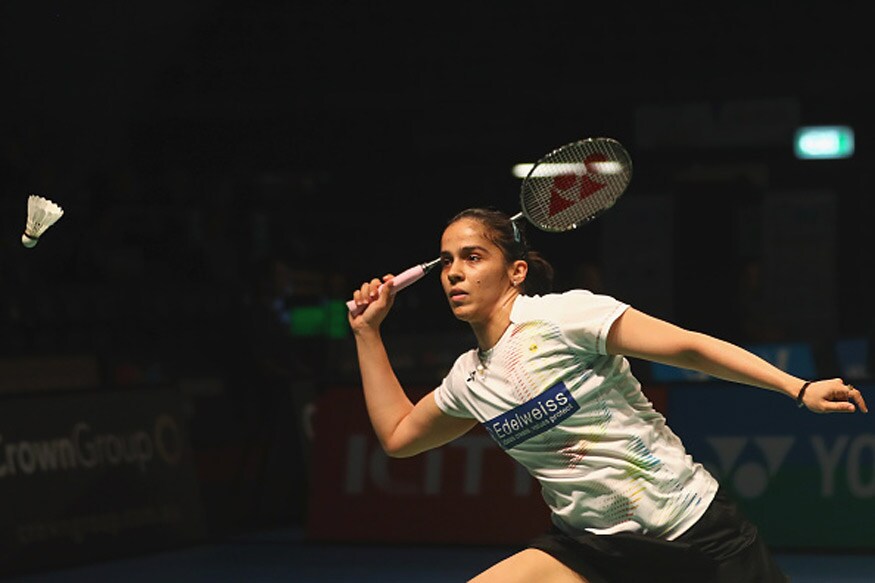 Saina Nehwal (Picture Credit: Getty Images)

Saina Nehwal dug deep into her reservoir to eke out a 21-19 18-21 21-15 win over the World No. 31 Gilmour in the quarter-final match that lasted an hour and 14 minutes.

The London Olympics bronze medallist will take on seventh seed Nozomi Okuhara of Japan in semis, who knocked out two-time defending champion Spain's Carolina Marin 21-18 14-21 21-15 in another match.

Saina won the silver medal in the last edition in Jakarta and will be hoping to get into the final once again by beating Okuhara.


15 Sep, 2019 |

Bangladesh Tri-Nation T20I Series

AFG
vs
BAN
164/6

20.0 overs

139/10

19.5 overs

Afghanistan beat Bangladesh by 25 runs

14 Sep, 2019 |

Bangladesh Tri-Nation T20I Series

AFG
vs
ZIM
197/5

20.0 overs

169/7

20.0 overs

Afghanistan beat Zimbabwe by 28 runs

13 Sep, 2019 |

Bangladesh Tri-Nation T20I Series

ZIM
vs
BAN
144/5

18.0 overs

148/7

17.4 overs

Bangladesh beat Zimbabwe by 3 wickets

12 - 15 Sep, 2019 |

The Ashes

ENG
vs
AUS
294/10

87.1 overs

225/10

68.5 overs

England beat Australia by 135 runs

06 Sep, 2019 |

New Zealand in Sri Lanka

SL
vs
NZ
125/8

20.0 overs

88/10

16.0 overs

Sri Lanka beat New Zealand by 37 runs