The sixth episode of BYJU'S Young Genius featured two child prodigies – Suhana Saini – India's No.1 Table Tennis Player in the Under-15 category and ranked 22 in the world – and Siddharth Kumar Gopal – recipient of the Pradhan Mantri Rashtriya Bal Shakti Puraskar 2020 in the field of Scholastics.
Coached and inspired by her parents who were both National level table tennis players, Suhana started playing at the young age of 6. Both parents have high expectations and have spent a lot of time and energy working with her and ensuring she achieves her top potential and they have succeeded in their mission. Suhana is definitely aiming for the Olympics. "Suhana was only nine years old when she represented India at the US Open and she won gold there and she has not looked back since," said Suhana's father Vikas Saini during the show. "The way she is dedicated and has the self-motivation she can definitely be world number," added her mother Bhavna.
Speaking on the show, Suhana stated she has won nearly 30 titles at the national level and over 40 at the international level. "This is just a start, I want to win gold at the next Youth Olympics in 2022 and want to participate at the next Olympics in 2024 at Paris and try and win a medal for India," said the 140year-old. Also, on the show was India's Olympic silver-medallist PV Sindhu who gave valuable tips to the young table tennis player. "Winning and losing is secondary, only thing is we have to believe in ourselves and I used to do that and I wish you do the same thing," said Sindhu.
Suhana is India's number 1 Table Tennis Player in the Under-15 category and is ranked 22 in the world currently. She has won medals at over 50 international and national competitions including multiple ITTF (International Table Tennis Federation) tournaments. In 2018, she became the South Asia Jr and cadet tale tennis Champion and is also No.1 in the South Asia Cadet.
Siddharth Kumar Gopal is the recipient of the Pradhan Mantri Rashtriya Bal Shakti Puraskar 2020 in the field of Scholastics. To name a few prestigious accomplishments, Siddharth was International Rank 1 in the International Maths Olympiad held by SOF. He received the Gold Honour in the International Astronomy and Astrophysics Olympiad and the Gold Honour in the International Youth Math Challenge.
On the show, Siddharth befuddled the host Anand Narasimhan with his academic acumen. "For any person for their dreams to come true, education is the first step," I started to do various Olympiads in different subjects. Students learn to do addition and subtraction, but when we appear for an Olympiad, when to use this addition or subtraction what Olympiad Test," said Siddharth during the show. The Thiruvananthapuram native also added, "To create a positive difference in the society the best way I can do so is by being a lawyer and this is why I want to be a lawyer."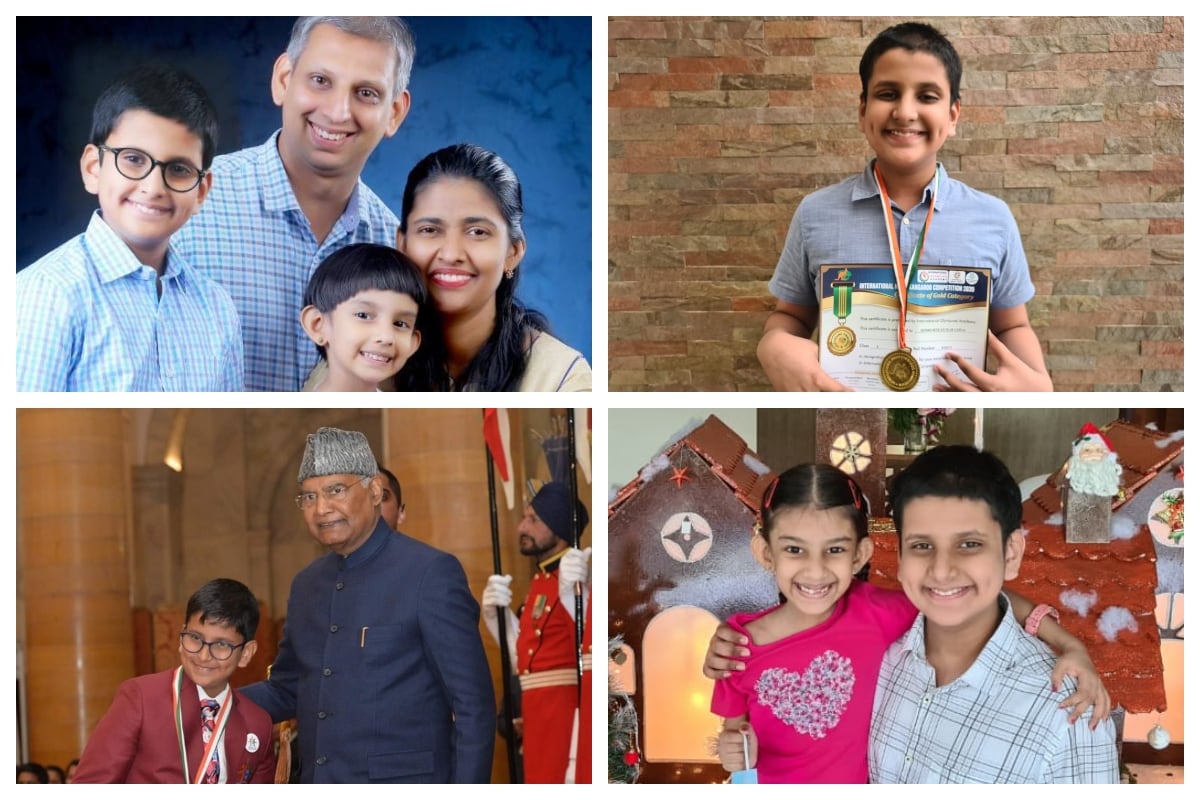 Siddharth also revealed how he prepares for exams. "I approach exams with a positive mind-set. If you have studied well and are confident about the subject in which you are exam in, you don't have to be scared, because what is an exam? It is just a reflection of what you have learnt. That's one way I approach exams. I study portions relate to it, I do past papers of it; and when you do past papers we get a feeling we will be able to conquer it and learning different strategies for exam, I think it will reduce the fear of taking exams," he said.
Siddharth has won the Honour Roll of Distinction for being in the global top 1% in American Mathematics Competition. He was Awarded High Honours by John Hopkins Centre for Talented Youth. He has been a consistent achiever and won international ranks in various Olympiads across subjects such as Science, Maths, English, GK and Cyber Olympiads, since Class 1. He is also an avid quizzer and a debater and has won several prizes in quizzing and public speaking. A true genius and an academic all-rounder, for Siddharth the sky is the limit and his focus and discipline is an inspiration for all children who want to succeed.
Read all the Latest News, Breaking News and Afghanistan News here