Champions League: Juventus Not in Crisis, Insists Allegri
Juventus boss Massimiliano Allegri insisted Tuesday that the Serie A champions were not in crisis despite recent setbacks.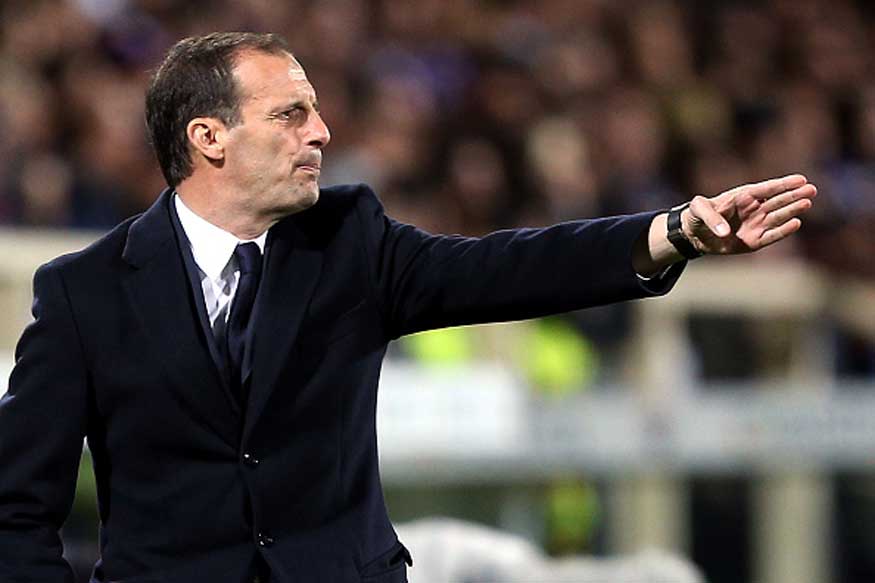 Juventus manager Massimiliano Allegri. (Getty Images)
Turin: Juventus boss Massimiliano Allegri insisted Tuesday that the Serie A champions were not in crisis despite recent setbacks.
Italian title-winners in the last six seasons, Juventus lost to Lazio on Saturday - a first home defeat in over two years - to trail leaders Napoli by five points.
But Allegri said morale was buoyant ahead of a key Champions League clash at home against Sporting Lisbon on Wednesday.
"Juve is not in a crisis, the championship is long, the Champions League is another competition," he told a press conference.
"We have to regain balance. We can't get depressed, because we drew in (Atalanta) Bergamo and we lost at home to Lazio.
"What matters most right now, however, is tomorrow's match against Sporting, who will be a difficult opponent, as they defend well, and have a strong and experienced coach.
"They played a great match against Barcelona, so we must be smart, keep our heads and stay focused."
Juventus are level on three points in Group D with Sporting - who have never won in Italy - with Barcelona leading after winning their opening two games, 3-0 over the Italians and 1-0 over the Portuguese.
"It's mathematics. If we win the next two games we are qualified, otherwise we have to wait for others," said Allegri, who insisted he would still count on Argentine star Paulo Dybala for penalties despite him missing two in recent games.
"After the first few games he (Dybala) was being compared to (Lionel) Messi, now because of the penalties he isn't anymore.
"He's young and extraordinary, these things will strengthen him and allow him to find a balance.
"Will Dybala take the penalties? Always him. That absolutely will not change."
Meanwhile, veteran defender Giorgio Chiellini warned that the championship was not on the back-burner as they focused on the Champions League after two heartbreaking final defeats in the past three years.
"Juventus have always held great importance for the Italian championship, bearing in mind that you can only get to the Champions League if you play well in your domestic league," he said.
"The experience is different, what you need to win is different, and you must be ready to go from day one in the Champions League while Serie A is a more gradual growth step by step."
'Pedigree'
And Sporting coach Jorge Jesus -- whose only defeat in 14 games this season was against Barcelona -- believes all is still to play for in the group.
"I wouldn't want to rule out Olympiakos' chances yet either," he said. "There are still three group games left after this."
"Juventus have reached the Champions League final in two of the last three seasons, so they've plenty of pedigree in this competition, but we won't let that dampen our morale," continued Jesus, who led Benfica to victory in the 2014 Europa League semi-final in Turin.
"I would like to be able to have the same feelings tomorrow as when I won here as manager of Benfica and I believe that's possible even if, just like back then, we are about to take on a very strong Juventus team."
"The Bianconeri may have just one point to show from their last two games, but we should not let that deceive us. We know full well that we're still coming up against a top team."
| Edited by: Arjit Dabas
Read full article