Daily Mail disgraceful liars: Buffon's agent
Buffon's agent terms rumours about a potential move to Manchester City as false.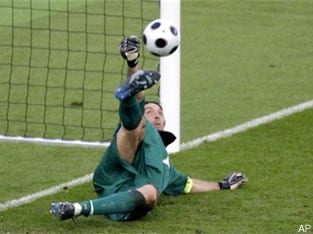 Buffon's agent terms rumours about a potential move to Manchester City as false.
New Delhi: Super-stopper Gianluigi Buffon will not be going to Manchester City as his agent launches a stinging attack on the Daily Mail, describing them as "disgraceful, dishonest, liars, and stupid".
Buffon's agent Silvano Martina has exclusively told Goal.com that there is nothing in the rumours surrounding a potential move to Manchester City.
Reports in the Daily Mail on Friday suggested Manchester City were ready to offer Buffon a €250,000 deal per week.
However, his agent is not too happy about the reports in England and he has described them as "dishonest", "lies" and "rubbish".
"A deal doesn't exist between Manchester City and Buffon, there is nothing at all," Martina told Goal.com.
"The paper who wrote the story are dishonest, liars and they only hurt themselves. Manchester City have never contacted the player. Whatever has been written this morning is worse than rubbish. It's a disgrace and they should be ashamed of themselves. I have never spoken to anyone and Juventus have never received an offer. The papers don't know what to write. They just meet up at night and say 'let's do this'. Buffon is happy at Juventus and he has a contract there."
"Even in Italy there have been plenty of reports but what can you do. Unfortunately we live in a world where this is no respect and no rules. The figures being written are absurd. Stupid people just write what they want, does that mean it's news? It's absurd to suggest these things and write. Even Manchester City had released a statement stating they haven't contacted anyone," he said.
It doesn't seem like Buffon will be going anywhere after his agent's revelations, despite the relentless streams of speculation from the press.
More from Goal.comPremier League general preview: Matchday 17El Clasico driven by need as much as historyEl Clasico preview: Barcelona - Real MadridSerie A preview: Juventus - Milan
Get the best of News18 delivered to your inbox - subscribe to News18 Daybreak. Follow News18.com on Twitter, Instagram, Facebook, Telegram, TikTok and on YouTube, and stay in the know with what's happening in the world around you – in real time.
Read full article