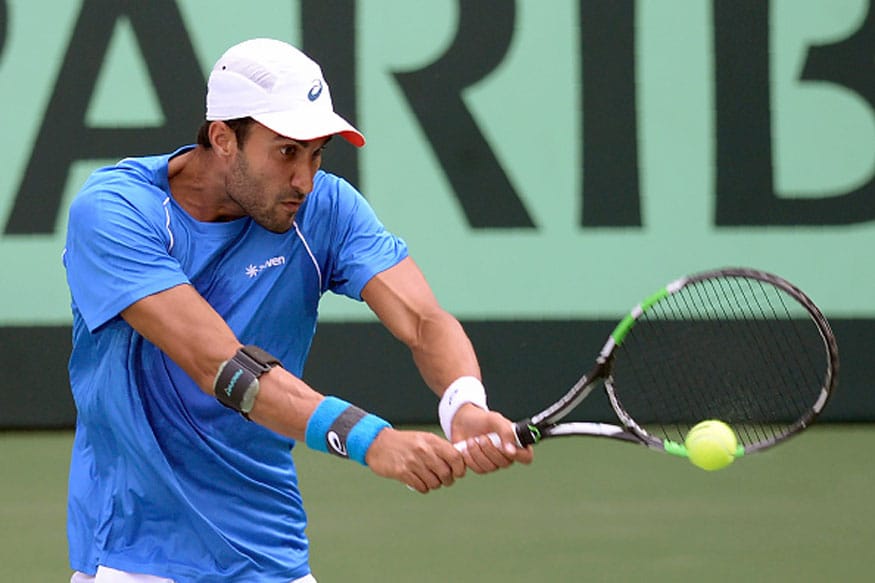 File image of Indian Tennis star Yuki Bhambri. (Getty Images)

In the reverse singles, Ramkumar Ramanathan will take on Finn Tearney before Yuki Bhambri takes on Jose Statham in the final rubber of the tie.

On Day 1, Yuki and Ramkumar won their respective men's singles matches to give India the lead.

In the first match, Bhambri defeated Finn Tearney 6-4, 6-4, 6-3 to put India in the lead. While 276th ranked Ramkumar outplayed Jose Statham 6-3, 6-4, 6-3 in the second match on Friday.

But on Day 2, Kiwi duo Artem Sitak and Micheal Venus stunned Leander Paes and Vishnu Vardhan 3-6, 6-3, 7-6, 6-3 to make it 2-1 in the tie on Saturday.


15 Dec, 2019 |

West Indies in India

IND
vs
WI
287/8

50.0 overs

291/2

47.5 overs

West Indies beat India by 8 wickets

12 - 15 Dec, 2019 |

Trans-Tasman Trophy

AUS
vs
NZ
416/10

146.2 overs

166/10

55.2 overs

Australia beat New Zealand by 296 runs

11 Dec, 2019 |

West Indies in India

IND
vs
WI
240/3

20.0 overs

173/8

20.0 overs

India beat West Indies by 67 runs

11 - 15 Dec, 2019 |

Sri Lanka in Pakistan

SL
vs
PAK
308/6

97.0 overs

252/2

70.0 overs

Pakistan drew with Sri Lanka

08 Dec, 2019 |

West Indies in India

IND
vs
WI
170/7

20.0 overs

173/2

18.3 overs

West Indies beat India by 8 wickets