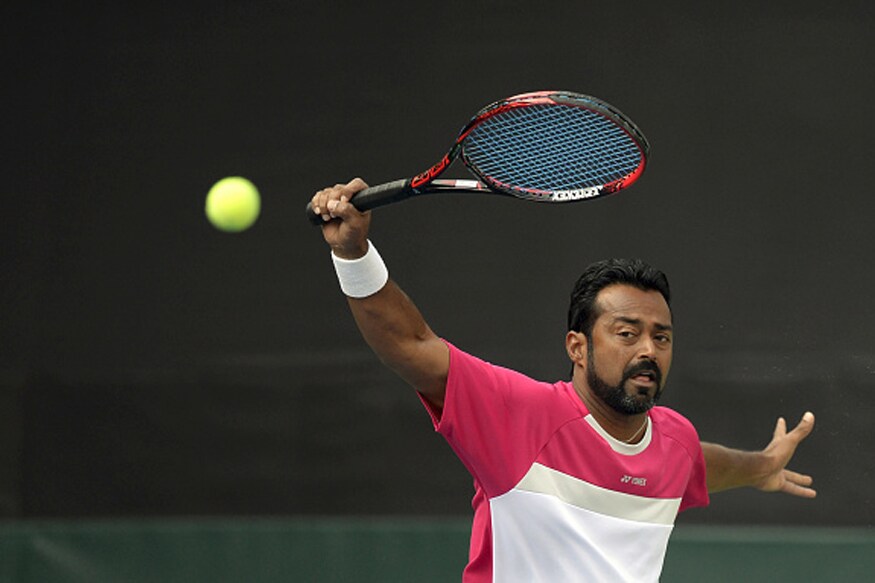 Leander Paes in action in the Davis Cup. (Getty Images)
On Day 1, Yuki Bhambri and Ramkumar Ramanathan won their repective men's singles matches to give India a crucial 2-0 lead.
In the first match, Bhambri, ranked 368, defeated Finn Tearney 6-4, 6-4, 6-3 to put India in the lead.
While 276th ranked Ramkumar outplayed Jose Statham 6-3, 6-4, 6-3 in the second match on Friday.


18 Jan, 2019 |

India in Australia

AUS
vs
IND
230/10

48.4 overs

234/3

49.2 overs

India beat Australia by 7 wickets

15 Jan, 2019 |

India in Australia

AUS
vs
IND
298/9

50.0 overs

299/4

49.2 overs

India beat Australia by 6 wickets

12 Jan, 2019 |

India in Australia

AUS
vs
IND
288/5

50.0 overs

254/9

50.0 overs

Australia beat India by 34 runs

11 - 14 Jan, 2019 |

Pakistan in South Africa

SA
vs
PAK
262/10

77.4 overs

185/10

49.4 overs

South Africa beat Pakistan by 107 runs

11 Jan, 2019 |

Sri Lanka in New Zealand

NZ
vs
SL
179/7

20.0 overs

144/10

16.5 overs

New Zealand beat Sri Lanka by 35 runs