FIFA World Cup 2018: Senegal Channel Metsu Spirit of 2002 Before Poland Show
Senegal will draw on the spirit of the late Bruno Metsu, the maverick French coach who led them to the 2002 quarter-finals, when they face Poland on Tuesday in their first World Cup match in 16 years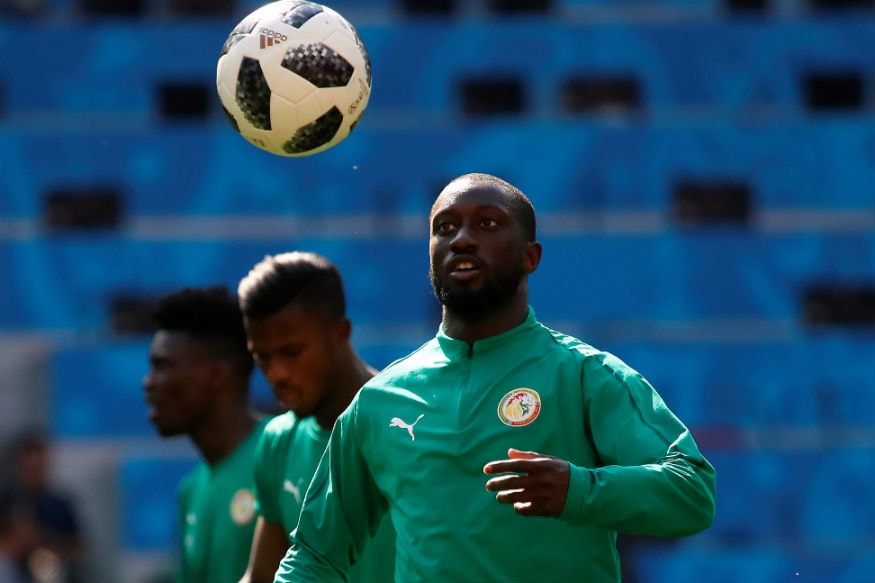 Senegal's Youssouf Sabaly during training. (Reuters)
Moscow: Senegal will draw on the spirit of the late Bruno Metsu, the maverick French coach who led them to the 2002 quarter-finals, when they face Poland on Tuesday in their first World Cup match in 16 years.
Aliou Cisse, who captained the side which Metsu famously fired up to stun defending champions France 1-0 in Seoul in their opening game, said he was thinking of his mentor.
Yet as the only African coach in this year's competition, he is determined to stamp his own generation's mark on world football.
Asked if he had taken up Metsu's style of team talk, when he worked on their anger at being dismissed as outsiders in their first finals, Cisse told reporters: "No. Bruno's talk was Bruno. I'm the coach now, I have my own way of managing my team.
"But today on the eve of this match against Poland my thoughts are with Bruno. I know that from where he is today he is watching us and his energy will lift us."
Metsu, whose side lost to a Turkish golden goal in the 2002 quarter-finals, died five years ago of cancer, aged 59.
For decades, many of Africa's most successful teams have had European or Latin American coaches, but Cisse reckoned it was time to move on: "Sure, I'm the only black coach in this World Cup. But these are debates that bother me. I believe football is universal and the colour of your skin doesn't matter.
"I represent a new generation which wants to find its place in African football and world football," he added. "We also have a right to be among the elite of international coaches."
Cisse insisted his side were feeling confident and set on enjoying their return to the global stage, unfazed by talk of pressure after the three African countries to have played so far have failed to score or get a point.
No African team has bettered Senegal's 2002 achievement, Cameroon, in 1990, and Ghana in 2010 also reached the quarters, but Cisse said he was sure that one would one day win the World Cup.
His side were ready to work hard around Liverpool's Sadio Mane -- a "unique" world-class player in Cisse's view, able to make the difference in a host of different ways, and backed by a collective team spirit that was well prepared.
In Group H, they will also face Colombia and Japan.
Captain Cheikhou Kouyate said Cisse had pushed them through particularly demanding training in the past month: "The coach didn't let up," he said. "The coach has worked us like dogs."
Get the best of News18 delivered to your inbox - subscribe to News18 Daybreak. Follow News18.com on Twitter, Instagram, Facebook, Telegram, TikTok and on YouTube, and stay in the know with what's happening in the world around you – in real time.
| Edited by: Madhav Agarwal
Read full article