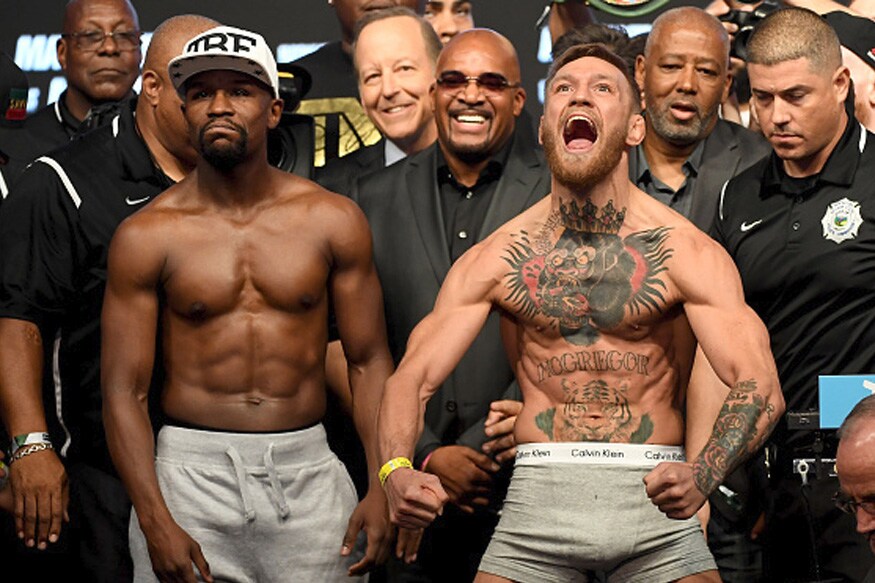 (Getty Images)

The controversial 12-round showdown between two of the biggest names in their respective disciplines has captured the imagination of combat sports fans while drawing near universal derision by many in boxing as a farcical mismatch.

Mayweather, who retired unbeaten in 2015 with a perfect 49-0 record, is widely expected to inflict a one-sided defeat on McGregor, a two-time world champion in MMA's Ultimate Fighting Championship who has never boxed professionally.

Veteran trainer Teddy Atlas predicted a rough night inside the ropes for McGregor.

"Would a ping-pong player have a chance of scoring a point against Roger Federer?" Atlas said.

"It's going to be like walking through a really bad neighbourhood late at night. McGregor's going to get mugged."


16 Feb, 2020 |

England in South Africa

SA
vs
ENG
222/6

20.0 overs

226/5

19.1 overs

England beat South Africa by 5 wickets

14 Feb, 2020 |

England in South Africa

ENG
vs
SA
204/7

20.0 overs

202/7

20.0 overs

England beat South Africa by 2 runs

12 Feb, 2020 |

England in South Africa

SA
vs
ENG
177/8

20.0 overs

176/9

20.0 overs

South Africa beat England by 1 run

11 Feb, 2020 |

India in New Zealand

IND
vs
NZ
296/7

50.0 overs

300/5

47.1 overs

New Zealand beat India by 5 wickets

09 Feb, 2020 |

England in South Africa

SA
vs
ENG
256/7

50.0 overs

257/8

43.2 overs

England beat South Africa by 2 wickets