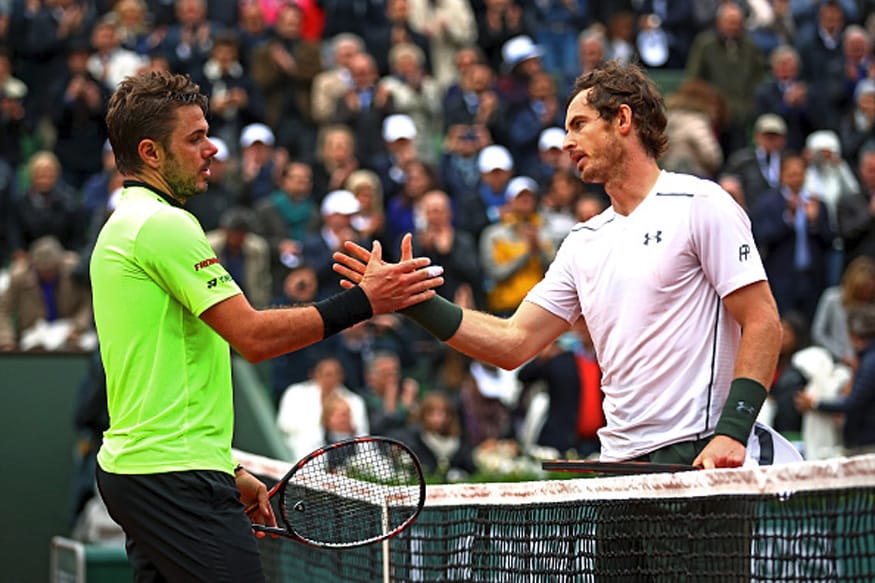 File image of Stan Wawrinka and Andy Murray (R) at the French Open. (Getty Images)

World number one Andy Murray advanced to his fifth French Open semi-final by defeating Japanese eighth seed Kei Nishikori 2-6, 6-1, 7-6 (7/0), 6-1 in the quarters.

Murray, who was runner-up to Novak Djokovic at Roland Garros last year, take on 2015 champion Stan Wawrinka for a spot in Sunday's final.

Meanwhile, Wawrinka became the oldest French Open semi-finalist in 32 years when he brushed aside Marin Cilic 6-3, 6-3, 6-1 in the last eight.

The 32-year-old is the oldest man to make the last four at Roland Garros since Jimmy Connors in 1985.


14 Aug, 2019 |

India in West Indies

WI
vs
IND
240/7

35.0 overs

256/4

32.3 overs

India beat West Indies by 6 wickets (D/L method)

14 - 18 Aug, 2019 |

The Ashes

ENG
vs
AUS
258/10

77.1 overs

250/10

94.3 overs

England drew with Australia

14 - 18 Aug, 2019 |

New Zealand in Sri Lanka

NZ
vs
SL
249/10

83.2 overs

267/10

93.2 overs

Sri Lanka beat New Zealand by 6 wickets

11 Aug, 2019 |

India in West Indies

IND
vs
WI
279/7

50.0 overs

210/10

42.0 overs

India beat West Indies by 59 runs (D/L method)

08 Aug, 2019 |

India in West Indies

WI
vs
IND
54/1

13.0 overs

/

overs

Match Abandoned