IOC Weighs Boxing Olympic KO, Bach Says Tokyo 'Best Prepared' City
The International Olympic Committee holds a two-day gathering in the 2020 Summer Games host city after its president said he was "extremely worried about the governance of AIBA", the International Boxing Association.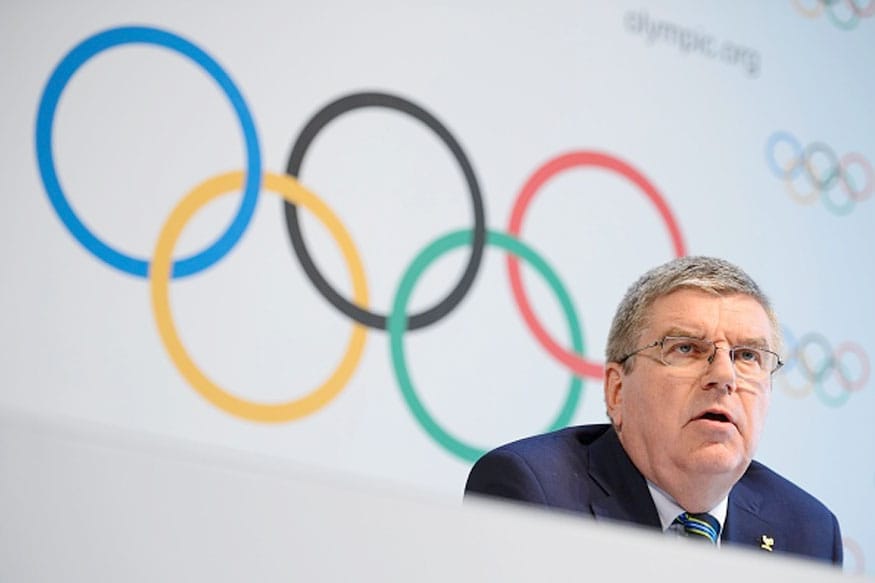 IOC president Thomas Bach. (Photo Credit: Getty Images)
Top IOC officials will from Friday weigh the future of boxing as an Olympic event at a meeting in Tokyo expected to be dominated by concerns over the sport's governance.
The International Olympic Committee holds a two-day gathering in the 2020 Summer Games host city after its president said he was "extremely worried about the governance of AIBA", the International Boxing Association.
Thomas Bach said earlier this year that a report handed to the IOC in April "still lacks execution and substance in some areas" and that his organisation "retains the right to exclude boxing from Tokyo 2020".
This month, AIBA submitted an updated report it hopes will address the concerns and IOC officials are expected to decide boxing's fate, with some reports indicating the 2020 competition could be run under the auspices of a different body.
The IOC has been losing patience with boxing since a judging scandal at the Rio Games in 2016 when all 36 officials and referees were suspended amid allegations of bout-fixing.
There are also concerns over AIBA's finances, anti-doping, and its controversial newly elected president Gafur Rakhimov, who has been linked to organised crime by the US Treasury Department.
"The truth is that I, of course, have never been involved in transnational criminal organisations," Rakhimov has told AFP, calling his presence on a US Treasury list a "mistake".
The Uzbek businessman said last week that boxing has cleaned up its act and now "exceeded the governance requirement for change".
AIBA's financial situation is now "under control", amateur boxing is "100 percent compliant with anti-doping rules" and "boxing will always stay in the Olympics", added the 67-year-old.
Regardless of the IOC's final decision, Bach has stressed that boxers will not suffer from the problems faced by its governing body.
"We don't want athletes to be punished by the bad behaviour of some officials," Bach has said.
"Irrespective of the decision taken... we will make the necessary efforts to ensure that athletes have the possibility to pursue their Olympic journey."
'Maliciously Motivated'
Meanwhile, from Wednesday, officials from the powerful Association of National Olympic Committees (ANOC) will also gather in Tokyo under a cloud after the organisation's president stepped aside to fight allegations of forgery.
Sporting powerbroker Sheikh Ahmad al-Fahad al-Sabah said last week he was "temporarily" relinquishing his IOC duties as he faces forgery charges he says are "maliciously motivated by political factions within Kuwait".
A long-time IOC member seen as a close ally of Bach, Sheikh Ahmad is accused of orchestrating a complex forgery scheme linked to his efforts to prove his native country's former prime minister is guilty of corruption and plotting a coup.
The IOC hailed his decision to step aside, stressing the "presumption of innocence" and saying he had "taken the correct course of action with regard to the Olympic movement".
Some 1,400 delegates from a record 206 national Olympic committees will also hear for the first time bids from Milan and Stockholm to host the 2026 Winter Games.
Rival bids to the two European cities have been dropping away amid a general trend against staging the Games in recent years.
The Swiss city of Sion and an Austrian bid based around Graz have already withdrawn citing a lack of either political or public support.
Then the Canadian city of Calgary formally pulled the plug on its bid last Monday after residents roundly rejected it in a referendum.
The northern Japanese city of Sapporo originally threw its hat into the ring to host the 2026 Games but then shifted its focus to 2030.
Only Stockholm and the Italian bid from Milan will be left in the running when the host city is announced in June in Lausanne, Switzerland.
Bach admitted there was no fall-back plan if something went awry with the remaining two bids.
"We have no plan B. There is no plan B," he told local news agency Kyodo News ahead of the Tokyo meeting.
Tokyo Best Prepared Olympic City
Thomas Bach had high praise for Tokyo on Wednesday when he said it was the best-prepared host Olympic city he could remember, with just more than 600 days to go until the 2020 Opening Ceremony.
Speaking to representatives from 206 Olympic Committees from around the world, Bach noted he had some "unfortunate" experiences with the preparations of some Olympic Games.
But he added: "I do not remember any host city which was so far in its preparations two years before the Olympic Games than Tokyo."
Japan has mostly lived up to its reputation for efficiency, with construction projects generally on schedule.
However, there have been concerns over the summer heat in Tokyo affecting endurance events such as the marathon and race walking.
There has also been some wrangling over the cost of the Games -- split between the 2020 Organising Committee, the Tokyo city government and the central government -- with disagreements over what counts as Olympics-linked expenditure.
According to the latest version of the budget, organisers project the total cost of the Games at 1.35 trillion yen, or around $12 billion.
Organisers are expected to release an updated version of the budget next month.
Bach said he expected an "excellent Olympic Games from the organisational point of view, from the engagement point of view and from the atmosphere point of view."
Get the best of News18 delivered to your inbox - subscribe to News18 Daybreak. Follow News18.com on Twitter, Instagram, Facebook, Telegram, TikTok and on YouTube, and stay in the know with what's happening in the world around you – in real time.
| Edited by: Abhimanyu Sen
Read full article