My Focus is on Job, Can't React to People's Criticism: Marijne
Coach Marijne was earlier appointed as the head coach of womens hockey team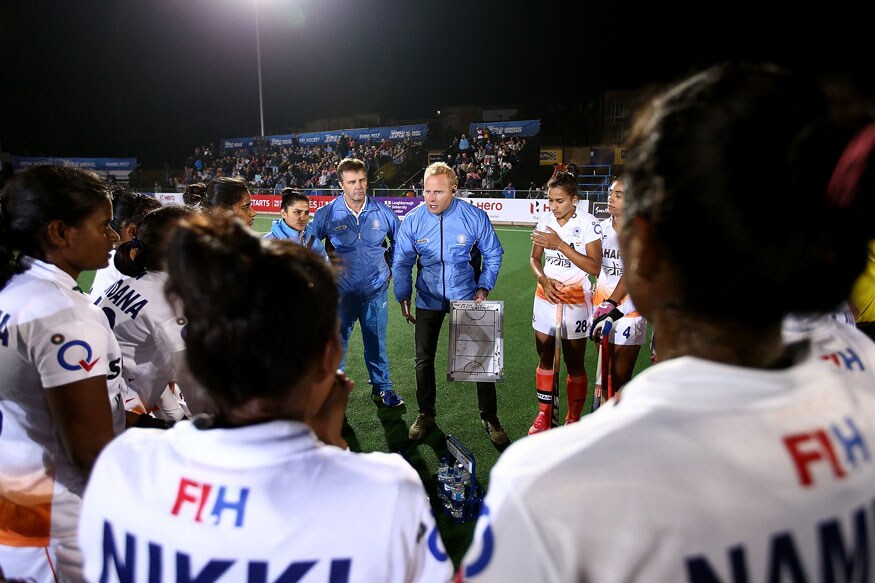 Sjoerd Marijne takes over as the new head coach of the Indian men's hockey team (Getty Images)
Bengaluru: Indian men's hockey team's chief coach Sjoerd Marijne on Saturday made it clear that he is not bothered by critics questioning his appointment, as he is here to deliver results.
"I cannot do anything about what people talk about me. I am just focusing on what I can do as a coach. My quest is to build team, which can give results on regular basis," Marijne told PTI.
Marijne was associated with women's national team before being appointed as the chief coach of the men's team. But by his own admission, he has coached more men's team.
"In the last eight years, I had coached more men's teams more than women's. I feel confident about this job and that is most important thing for me right now."
Replying to a query, Marijne said the women's squad were disappointed about his appointment, for they would be missing him for whatever good work they had been executing.
"Yeah, they were disappointed because they were happy with what we were doing. I am happy that they were disappointed because if they weren't that would have meant I was not doing my job properly," he said.
Reacting to outgoing coach Oltmans' remarks that foreign coaches in India need to be prepared for getting sacked, Marijne said he does not want to focus on issues which distract him.
"I do not know how the team reacts to pressure. How are they faring in tournaments? What is their behaviour? Things like that, I would want to know in following months," he said.
Asked which are the areas he would like to focus, Marijne said it is too early to take a call, but he would watch players in action during Asia Cup next month.
"Asia Cup will be important tournament for me to assess players where they stand and what needs to be done on their shortcomings and improvement on their strengths," he concluded.
| Edited by: Madhav Agarwal
Read full article
Countdown To
Elections Results
To Assembly Elections 2018 Results