Novak Djokovic's Numero Uno Status In Danger
Wrist and elbow injuries have played a role and Djokovic has also admitted to struggling with "private issues".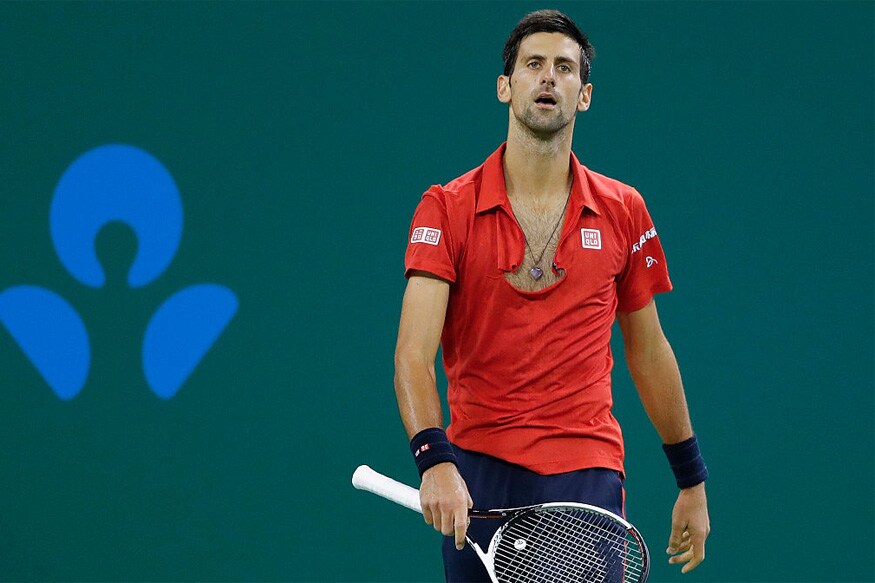 Novak Djokovic. (Photo Credit: Getty Images)
Novak Djokovic's problems came to an explosive head at the Shanghai Masters and the Serb now faces being knocked off world number one if he can't find a quick solution.
Djokovic arrived in Shanghai insisting mental equanimity, rather than titles, was his goal after a rough patch of form prompted a bout of soul-searching.
The man who has dominated tennis for the past two years even resorted to humming a song in a bid to keep calm as he was taken to three sets by qualifier Mischa Zverev.
But Djokovic's avowed cool-headedness evaporated in a stormy semi-final upset against Roberto Bautista when he smashed his racquet, ripped his shirt and raged at the chair umpire.
Worse for Djokovic, second-ranked Andy Murray cruised into the Shanghai final without dropping a set and is in position to put further heat on his number one spot.
"It's not yet over. There are a couple of big tournaments still along the way: Paris and London," Djokovic warned. "I'll try to get ready for the indoor season where I always, in the last couple of years, played pretty well. I'll try to get better."
Recent months have not been kind to Djokovic, who has suddenly and mystifyingly lost his way after winning six of his 12 Grand Slam titles in a stunning two-year period.
He was on top of the world after completing a career Grand Slam at the French Open in June, becoming only the third man to hold all four major titles at once.
But his 30-match winning streak at Grand Slams came to a shuddering halt when he was well beaten by 41st-ranked Sam Querrey in the third round at Wimbledon.
Order was restored when Djokovic won in Toronto but he then crashed out of the Rio Olympics' first round in tears and was bullied in the US Open final by Stan Wawrinka.
Wrist and elbow injuries have played a role and Djokovic has also admitted to struggling with "private issues".
Get the best of News18 delivered to your inbox - subscribe to News18 Daybreak. Follow News18.com on Twitter, Instagram, Facebook, Telegram, TikTok and on YouTube, and stay in the know with what's happening in the world around you – in real time.
| Edited by: Amit Kumar
Read full article