Municipal Corporations

9/10

TRS

8

INC

0

BJP

1

AIMIM

0

OTH

0
MUNICIPALITIES

114/120

TRS

96

INC

9

BJP

3

AIMIM

2

OTH

4
Refresh Data
News18
»
Other Sports
2-min read
Olympic Gold Remains Ultimate Dream, Says Bajrang Punia After Dominant Show in Gold Coast
Bajrang Punia was at his dominating best in the recently concluded Commonwealth Games where not only did he win a gold medal – he won it in such style that it made everyone look up and take notice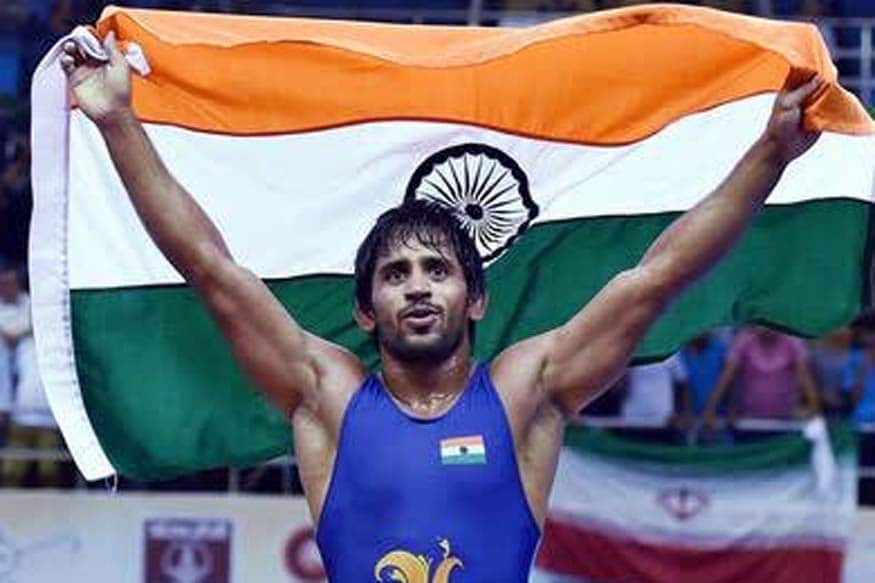 Bajrang Punia. (Image Credits: Twitter)
Bajrang Punia was at his dominating best in the recently concluded Commonwealth Games where not only did he win a gold medal, but won it in a way that it made everyone look up and take notice.
Punia defeated all his opponents by technical superiority, with none of them being able to garner even a single point against him, including in the final where he needed only two minutes to beat Welsh Kane Charig.
"I had prepared well and was confident of winning gold. Though I had never thought that I would win all my bouts so comfortably, I just wanted to change the colour of medal from Glasgow," says Punia, talking exclusively to News18 after coming back.
The 24-year-old is widely known in the circuit as Yogeshwar Dutt's prodigy and Dutt still keeps a keen eye on him.
In fact, the Olympic bronze medalist had asked him to 'fulfill the expectations of the country' before departing for Australia.
Punia worked on improving his leg defence and that made a key difference in his performance. But despite such domination, he still feels there are areas to improve upon before the Asian Games and he is working on them.
One of the points often discussed is the level of competition in the Commonwealth Games but Punia feels it would be unfair to say they were all easy results for the wrestlers.
"We had 12 wrestlers in the contingent; if it was so easy then all of us would have won gold medals. Certainly it's not as tough as the Olympics or World Championships, but still it's not that easy as well," he adds.
With CWG Gold in his bag, his focus is now on the Asian Games where he wants to change the colour of his medal to gold, after winning a silver in Incheon.
"Definitely it's my aim (Gold) in the Asian Games, I am preparing and working hard for gold only." he adds.
Punia knows that expectations from him will always be high, that has been the case ever since he won a bronze medal at the World Championships at the age of 19. However, for him, once he steps onto the mat, he feels no pressure.
"The country always has high hopes and everyone sends their blessings. The pressure to win is always there but you cannot perform if you think about it too much. I do not take any pressure and only focus on my performance. The aim is to always give my all," he adds.
Though still two years away, Tokyo Olympics is on Punia's mind but for him, it's a long journey which he will have to complete one step at a time.
"Definitely I want to win an Olympic Gold medal, we have won silver and bronze but no one has won gold in wrestling. But for now, my focus is on the Asian Games, after that there is the World Championships – first I have to seal a spot in the Olympics, only then can I think about it. So, I am focusing preparing for one tournament at a time," he says.
Get the best of News18 delivered to your inbox - subscribe to News18 Daybreak. Follow News18.com on Twitter, Instagram, Facebook, Telegram, TikTok and on YouTube, and stay in the know with what's happening in the world around you – in real time.
| Edited by: Madhav Agarwal
Read full article