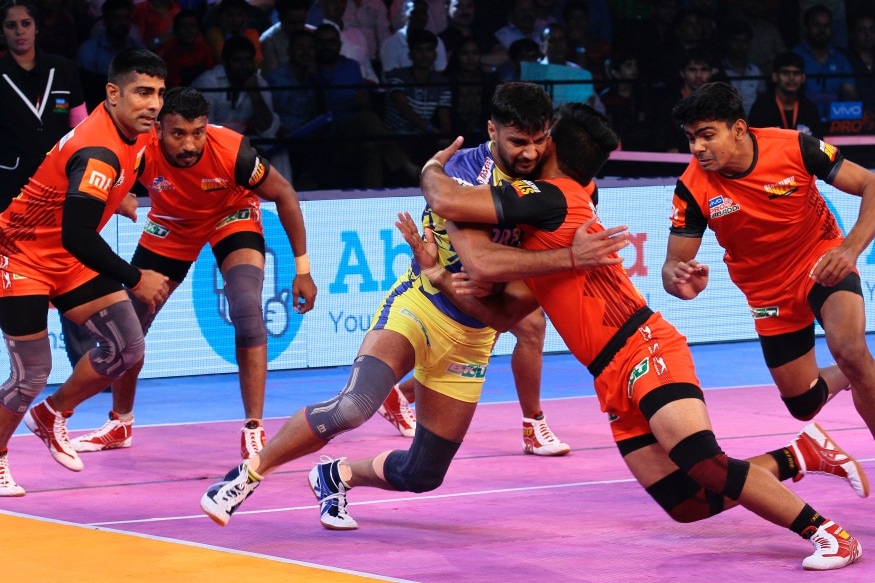 The two teams last met in Bengaluru Bulls' home leg where Telugu Titans succumbed to a 34-26 defeat.

Key Players:

Abozar Mohajermighani – Telugu Titans

With eight tackle points in his last two matches, Abozar Mohajermighani is well and truly back to his very best in Telugu Titans' home leg. Bengaluru Bulls boast of three outstanding raiders in Rohit Kumar, Kashiling Adake and Pawan Kumar Sehrawat and hence, Mighani's performance on the night against Bengaluru Bulls' potent raiding trio will be a huge factor in Telugu Titans' quest for a third victory at home.

Pawan Kumar Sehrawat – Bengaluru Bulls

Pawan Kumar Sehrawat has been magnificent in Season 6 for Bengaluru Bulls and currently ranks third in the list of Best Raiders this campaign. The raider let skipper Rohit Kumar take the lead during his team's home leg but, given his form and numbers this campaign, Sehrawat will be raring to take the mat by storm in Vizag and score his ninth Super 10 of the season in a crucial Southern Derby.


21 Oct, 2019 |

ICC Men's T20 World Cup Qualifier

CAN
vs
NIG
159/7

20.0 overs

/

overs

Canada beat Nigeria by 50 runs

21 Oct, 2019 |

ICC Men's T20 World Cup Qualifier

HK
vs
UAE
116/7

20.0 overs

118/2

15.1 overs

United Arab Emirates beat Hong Kong by 8 wickets

20 Oct, 2019 |

ICC Men's T20 World Cup Qualifier

HK
vs
OMA
102/10

20.0 overs

/

overs

Oman beat Hong Kong by 7 wickets

19 Oct, 2019 |

ICC Men's T20 World Cup Qualifier

IRE
vs
UAE
125/10

20.0 overs

129/5

17.0 overs

United Arab Emirates beat Ireland by 5 wickets

19 Oct, 2019 |

ICC Men's T20 World Cup Qualifier

JER
vs
NIG
184/4

20.0 overs

/

overs

Jersey beat Nigeria by 69 runs