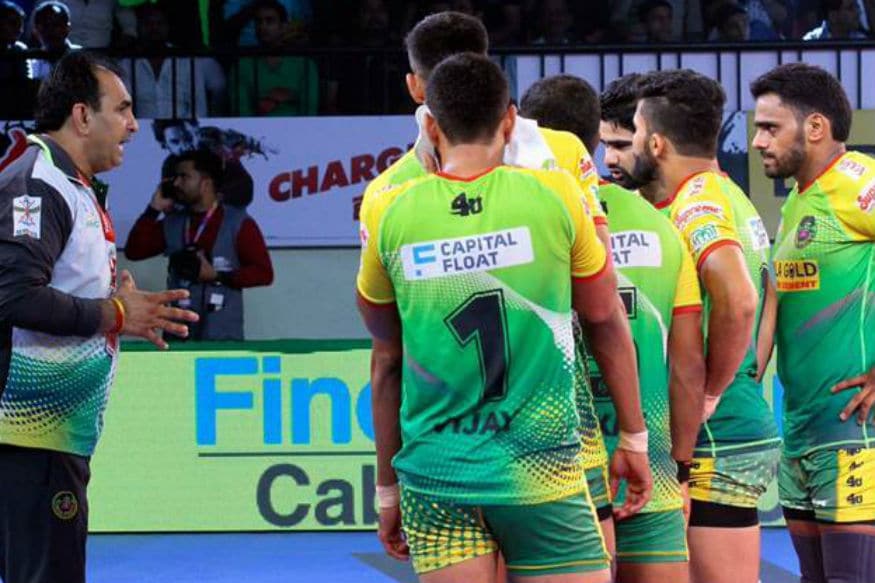 Image: Twitter

They have provided excitement-galore in their battles in Season 5, with each team winning once against the other while their other two matches finished in ties. But the most memorable of the fixtures between Patna Pirates and Bengal Warriors in Season 5 was their incredible battle in Qualifier 2, where Patna Pirates narrowly edged out Bengal Warriors 47-44 in a high-scoring match.

Head-to-head: Patna Pirates 7-2 Bengal Warriors. 3 ties.

Patna Pirates are looking to end a four-game losing streak at home and couldn't have hoped for a better fixture to do so. They battle Bengal Warriors, a team they have lost to only twice in their 12 encounters so far, giving them a psychological edge heading into the match. Rookie raider Manjeet was outstanding against Bengaluru Bulls, scoring 10 raid points, but will be up against a tough test when he meets PO Surjeet Singh and Ran Singh on the mat.

Bengal Warriors put in a brilliant team-effort in the previous match against Jaipur Pink Panthers, coming out victors by a scoreline of 39-28. Five out of their starting seven managed five or more points in this triumph, with Mahesh Goud leading the way having scored 9. Corner Ran Singh and captain PO Surjeet Singh scored eight out of their team's 12 tackle points, with Surjeet Singh managing a High 5.




10 - 13 Oct, 2019 |

Freedom Trophy

IND
vs
SA
601/5

156.3 overs

275/10

105.4 overs

India beat South Africa by an innings and 137 runs

09 Oct, 2019 |

Sri Lanka in Pakistan

SL
vs
PAK
147/7

20.0 overs

134/6

20.0 overs

Sri Lanka beat Pakistan by 13 runs

07 Oct, 2019 |

Sri Lanka in Pakistan

SL
vs
PAK
182/6

20.0 overs

147/10

19.0 overs

Sri Lanka beat Pakistan by 35 runs

05 Oct, 2019 |

Sri Lanka in Pakistan

SL
vs
PAK
165/5

20.0 overs

101/10

17.4 overs

Sri Lanka beat Pakistan by 64 runs

02 Oct, 2019 |

Sri Lanka in Pakistan

SL
vs
PAK
297/9

50.0 overs

299/5

48.2 overs

Pakistan beat Sri Lanka by 5 wickets