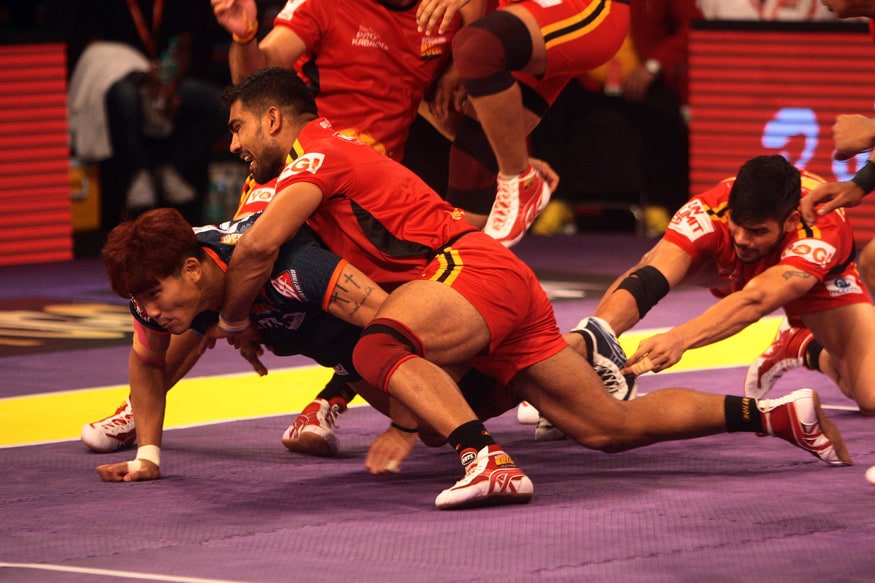 Players of both the team in action during the match. (Photo Credit: Press Release)

All eyes will be on Bulls captain Rohit Kumar as he will be looking to lead the team to a home victory in Nagpur. He will have the abled support of Ravinder Pahal, Ashish Kumar in defence and Ajay Kumar in attack.

For the Warriors, Surjeet Singh and Maninder Singh along with Jang Kun Lee will be in the limelight.




14 Aug, 2019 |

India in West Indies

WI
vs
IND
240/7

35.0 overs

256/4

32.3 overs

India beat West Indies by 6 wickets (D/L method)

14 - 18 Aug, 2019 |

The Ashes

ENG
vs
AUS
258/10

77.1 overs

250/10

94.3 overs

England drew with Australia

14 - 18 Aug, 2019 |

New Zealand in Sri Lanka

NZ
vs
SL
249/10

83.2 overs

267/10

93.2 overs

Sri Lanka beat New Zealand by 6 wickets

11 Aug, 2019 |

India in West Indies

IND
vs
WI
279/7

50.0 overs

210/10

42.0 overs

India beat West Indies by 59 runs (D/L method)

08 Aug, 2019 |

India in West Indies

WI
vs
IND
54/1

13.0 overs

/

overs

Match Abandoned