News18
»
Other Sports
7-min read
Rendezvous with the Marathon Echelon of the Country; Anil Singh
With physical fitness becoming an essential part of urban living in India, marathons have become a hugely popular event in all the leading cities of the country.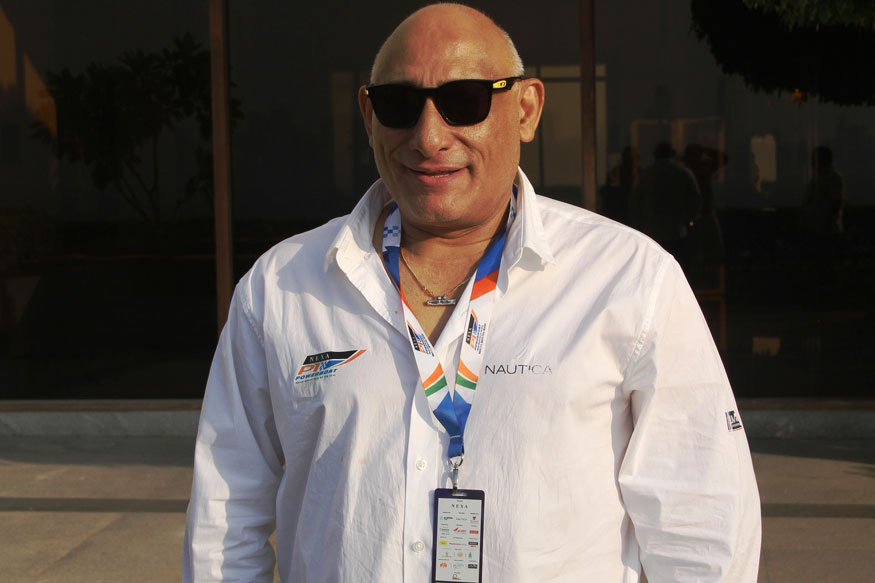 Anil Singh, Managing Director, Procam International
New Delhi: With physical fitness becoming an essential part of urban living in India, marathons have become a hugely popular event in all the leading cities of the country. Most of these big marathons are a result of the hard work put in by one of the pioneers of the marathon scene in India, Anil Singh, who is the founder managing director of Procam International, the company that promotes the iconic marathons in the country. CNN-News18's Chaiti Narula spoke to Mr Singh, here is the interview:
Q) How did it all begin for you?
AS: It was the London Marathon that inspired my brother Vivek and myself immensely. We had a dream of conducting a marathon in India and a vision of creating a sporting property unlike any other. India was a one sports nation and was a spectatorial nation; the concept of participative sport did not exist back then. We saw the phenomenal London Marathon unfurl in front of our eyes where young, old, men, women, rich, poor all running together on a common platform. The road was a great leveller. Plus unlike any other spectatorial sport…here each one who crossed the finish line was a winner….. We said, this phenomenon, this magic must come to India. Whether India was ready or not wasn't something we could put a finger on. We luckily found a sponsor in Standard Chartered Bank who believed in our vision and took a leap of faith with us.
Q) On breaking the boundaries and setting an example
AS: From the very beginning, we believed we had to put up an event of international standard that would put India on the global map of distance running. We believed in creating a property that would be Asia's richest marathon, have participation from world-class athletes, international sporting icons endorse the event and have Live TV capturing the fervour of distance running.
Distance Running is a classic example of a public-private partnership where various departments of the government and local bodies come together to make it happen. An event of such stature cannot be conducted by one entity. It required support and hard work of many stakeholders - the government, state, civic authorities, police, our partners, investors and above all, the runners. Every minute detail was looked into to ensure a world-class event.
Today the Airtel Delhi Half Marathon and Tata Consultancy Services Bengaluru World 10K are Gold Label races (Gold Label race, as described by IAAF means a race that has as an international elite field, the race course must be closed to vehicular traffic, and measured to the Association of International Marathons and Distance Races(AIMS) standard, with full electronic timing used to generate the results. A specified number of doping tests must be carried out, and prize money for the participants should be equal, irrespective of gender or nationality, though additional rewards can be given to runners from the host nation).
Q) How do you and your brother manage to turn cities around and give them a huge facelift with your sporting properties?
AS: We believed in seeding the sport of running. It was important that we create world-class racing properties and that none of our races would be 'me too' to any other city. We identified four different cities and consciously choose four different AIMS accredited distances that would create exciting opportunities for athletes and amateurs alike.
Serious efforts went into showcasing how a simple sport of running can change lives and impact society in so many ways. All Procam International distance running events are based on five key pillars. Starting with International pride and prestige to the host city that showcases the city in all its glory. Then we focus on giving a big boost to Indian athletics. Up until our events started out, Indian long-distance runners stood at the bottom of the chain. Today thanks to our events they find themselves in a place of pride. Seven athletes who participated in our events represented the country at Rio 2016, which was a huge moment of pride for all of us collectively. Gopi T and Kheta Ram qualified at the Mumbai Marathon to make it to Rio and came in 24th and 25th at the Olympics and clocked the fastest time by an Indian on foreign soil. Gopi T this year also won the Asian Championship. Thirdly it's all about communal harmony as on the start line everyone comes together as one.
Next, we focus largely on CSR and charity. Our running events have proven time and again the strength and power of a sport. These events have re-defined the act of giving and are a catalyst to bring about a positive change in our society. Today our distance running events have emerged as the largest cause agnostic fundraising platform in the country.
Q) How have the marathons given back to society?
AS: Since 2004, we have brought to light causes of more than 700 NGOs, raising over INR 280 crores in charity for a multitude of causes including child abuse, education, environment, healthcare, animal welfare, disability, art and culture, elderly care, civic awareness and the list is endless. The Mumbai Marathon is today the largest platform for charity in India and truly symbolises how each of us can #BeBetter.
Since February 2004 after the first edition of Mumbai Marathon, running has been on the rise and has grown into a movement. It is easily the fastest growing sporting participative sport in India. From two events in 2004, today there are over 800 timed races in the country. Running is a 300-million-dollar industry with its own eco-system.
Q) A look back into history from when you first started.
AS: Our running events ignited a sense of awareness towards the importance of a healthy lifestyle and how running was the basis of all sport and all you needed was a heart to run starting with Mumbai Marathon and then moving on to Delhi, Bengaluru and Kolkata.
Mumbai rapidly grew as one of the biggest and richest races in Asia and was honoured with the Marathon Flame. It became the first marathon outside the US and Europe to host the prestigious "Flame of Marathon Runs" in 2010. The event improved the quality of participation year on year and hence the compulsion of the timing certificate was introduced. Today the event is 100% times lined category and there is time compulsion for the charity bibs as well. Except for Boston no other Marathon has this benchmark. The event mobilised the corporate community to come out in large number. Corporates used running and Mumbai Marathon as a tool for HR and leadership lessons amongst their employees. Running by nature is an inclusive sport and the Mumbai Marathon managed to galvanise the differently abled, senior citizens, celebrities, corporate head honchos, alike.
Airtel Delhi Half Marathon is the world's prestigious half marathon with one of the fastest courses in the world. In 2016 we had Rio Olympic Marathon Champion Eliud Kipchoge making his half-marathon debut in India and choosing the ADHM as his first competition to participate post the Olympics. At Tata Steel Kolkata 25K 2017, we had the world and Olympic world record holder Kenenisa Bekele making his 25K and India debut.
Over the years, the sporting events that we have conducted, have brought in world-class athletes to participate such as Geoffrey Kirui, Almaz Ayana, Worknesh Degefa, Zersenay Tadse, Tedesye, Kenenisa Bekele, Eliud Kipchoge and Florence Kiplagat. In addition, each of these events also had sporting legends endorse the race; legends such as Mike Powell, Stephanie Rice, Edwin Moses, Marion Bartoli, Michael Johnson, Linford Christie, Asafa Powell, Haile Gebrselassie, David Rudisha, Damon Hill, Paula Radcliffe, Carl Lewis, Maurice Green among others.
Q) A plunge into the Tata Mumbai Marathon
AS: The 2018 edition marked the landmark 15th year of the Mumbai Marathon. The year saw a change in guard, and the Tata Group took up the mantle as the title sponsor.
The timely innovations and enhancements that the event has undergone over the years have contributed to the success of the event worldwide. Celebrating this landmark year, the event launched the new logo embracing the true spirit of the host city and running. The inspiration for the new logo of the Tata Mumbai Marathon is the Mumbai city and its seven islands. From the space, inside the 'seven islands of Mumbai' emerges the shape of a runner, energetically moving forward like the bustling city itself. The logo's vibrant colours represent a celebration of the diversity – the true spirit of a cosmopolitan Mumbai.
Another embellishment to the Tata Mumbai Marathon is the exclusive Event Anthem Nikal Pado tho Mumkin Hai capturing the trials, tribulations and triumph of the runner. The anthem is composed by Salim–Sulaiman and sung by Sukhwinder Singh. The lyrics of the anthem have been penned by noted lyricist and Padma Shri awardee, Prasoon Joshi.
One of my favourite initiatives and one that has been most appreciated by the running community is the Inspiration Medal which is first-of-its-kind in world marathon history. At first glance, it looks like one medal but it can be split into two medals: one for the finishers and the other for those who inspired them to #bebetter.
Q) What's next?
Next, on our radar, our destination runs. Specially curated destination runs involving business, showcase the rich culture & heritage, historical marvels, cuisine, arts & crafts which can bring the city to the global focus.
Get the best of News18 delivered to your inbox - subscribe to News18 Daybreak. Follow News18.com on Twitter, Instagram, Facebook, Telegram, TikTok and on YouTube, and stay in the know with what's happening in the world around you – in real time.
| Edited by: Arnab Sen
Read full article