Roelant Oltmans Sacked as Indian Hockey Coach, David John Named Interim Coach
Roelant Oltmans as been sacked as the Indian men's hockey team coach by Hockey India (HI) with immediate effect, on Saturday.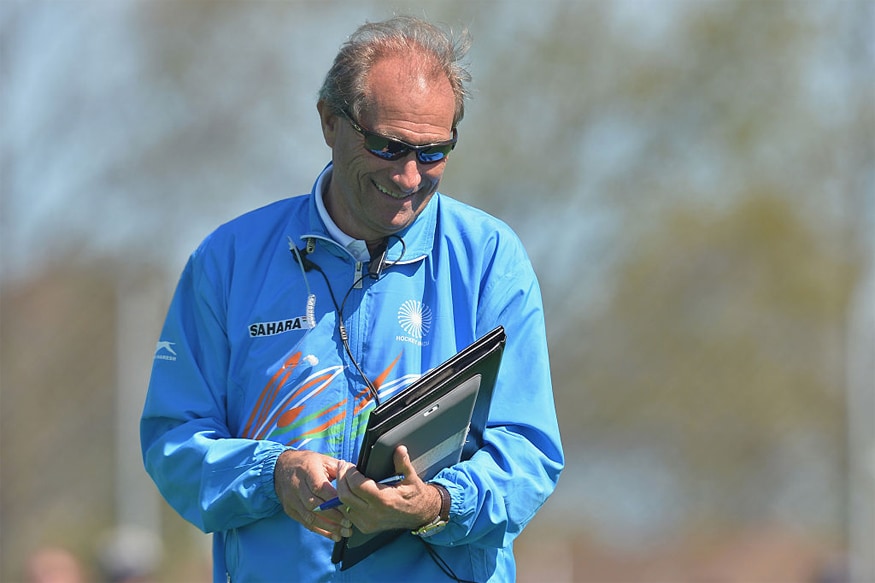 Roelant Oltmans. (Getty Images)
New Delhi: Roelant Oltmans as been sacked as the Indian men's hockey team coach by Hockey India (HI) with immediate effect, on Saturday. The decision came after the conclusion of three-day meeting of the Hockey India High Performance and Development Committee.
David John — who is the current high performance director of the team — will take charge as the interim coach until HI finds a suitable replacement to take lead the national team.
"The Committee was convened since we are collectively not satisfied with the Indian Men's Hockey team's performance in 2016 and 2017 and feels that wins in Asia can't be a benchmark for success any more. We need to show results beyond intent in key international tournaments where the sporadic success over the last two years is more incidental than deliberate," Harbinder Singh, Chairman of the Hockey India Selection Committee, said.
"To make results a reality, we need to make hard decisions for the greater good of the future of Hockey in India. The current format of coaching was not showing results beyond a certain level. The Committee unanimously agreement that immediate action was required to be taken and while change may not always be comfortable it is essential if we want to position ourselves as a serious global contender for the upcoming critical tournaments in 2018 including the Asian Games & World Cup and 2020 Olympic Games," he added.
The power packed meeting was attended by over twenty-four members over the three days including Harbinder Singh, B.P Govinda, V. Baskaran, Thoiba Singh, Dr. A.B. Subbaiah, Dr. R.P Singh, Joydeep Kaur, Sardar Singh, P.R Sreejesh, Manpreet Singh, Roelant Oltmans, Jugraj Singh, Arjun Halappa, Hans Streeder, Scott Conway, David John, Elena Norman, Mariamma Koshy, Md. Mushtaque Ahmad Rajinder Singh, Tapan Das, Bhola Nath Singh, Firoz Ansari and Gyanendro Ningombam.
Inputs were incorporated from all Committee members to emerge with focus areas and the way forward for the Indian Men's Team.
Oltmans was the high performance director and took over the national team in 2015 as a replacement of then-coach Paul Van Ass — whose tenure was cut short amidst huge controversy.
Under his guidance, India finished sixth in the HWL Semi-Final in London. Prior to that they had finished third in the Sultan Azlan Shah Cup under the coaching of Oltmans, the 63-year-old Dutch tactician. In the 2016 Rio Olympics, they had finished eighth while they won the Asian Champions Trophy title in 2016.
However, with the sacking of Oltmans, Hockey India has made it perfectly clear that winning in Asia just won't do it for the team as they are aiming for medals at tournaments like World Championship and Toyko 2020.
| Edited by: Pratik Sagar
Read full article