News18
»
Other Sports
2-min read

From Sania Mirza to Lionel Messi: Sports Stars Involved in Tax Scandals
Let's take a look at some of the top personalities from the world of sports who have been named in the past for tax evading-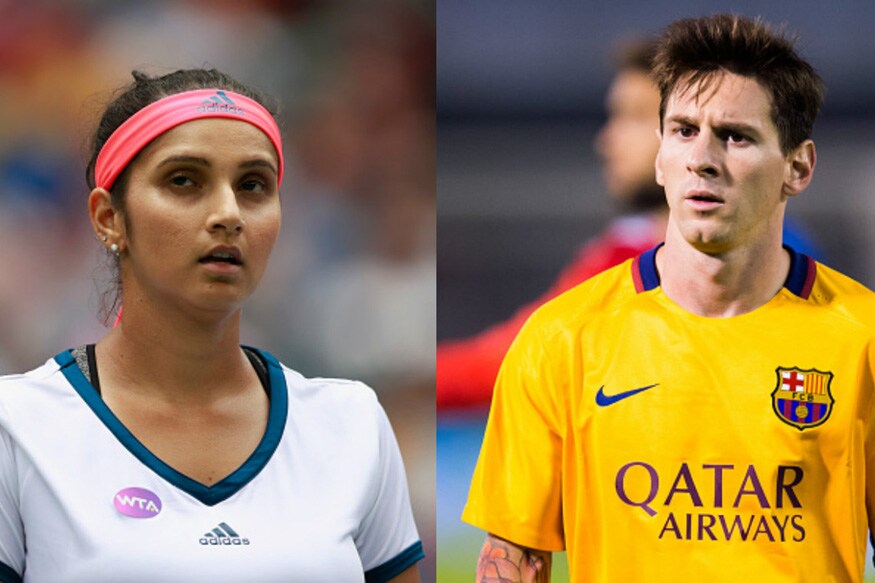 File images of Sania Mirza and Lionel Messi. (Getty Images)
New Delhi: Over the years, 'n' number of people have been found guilty of tax evasion and sports personalities too found themselves in troubled waters. From footballers to tennis stars, multiple athletes have been summoned by their respective tax departments for hiding their real incomes.
Let's take a look at some of the top personalities from the world of sports who have been named in the past for tax evading-
Sania Mirza - Tennis Player, India
Former World Number 1 doubles player Sania Mirza has been summoned by the Principal Commissioner of Service Tax office in Hyderabad for alleged non-payment or evasion of Service Tax.
Sania is due to appear before the authorities on February 16 under Central Excise Act 1944.
"If you fail to comply with this summons and intentionally avoid to attend or to give evidence and to produce the documents and things, without a lawful excuse, you will be liable to be punished under the relevant provisions of IPC," the notice said.
Lionel Messi - Footballer, Barcelona/Argentina
In July 2016, the five-time Ballon D'or winner Lionel Messi was sentenced for 21 months in prison after a Spanish Court found him guilty on three counts of tax fraud.
However, according to Spanish law, a tax prison sentence under two years can be served under probation, so Leo didn't have to go to jail.
Messi was also ordered to pay a fine of about $2.2 million, while his father — who was also found guilty — was fined €1.5m.
Boris Becker - Tennis Player, Germany
In 2002, three-time Wimbledon champion Boris Becker was sentenced to two years of probation by a German court for failing to pay €1.7m in taxes between 1991 and 1993.
Becker finally paid around €3 million in taxes (including interest) after accepting his guilt.
Mike Tyson - Boxer, USA
The youngest heavyweight champion of the world — Mike Tyson — earned big bucks during a highly successful boxing career and therefore owed the IRS a 'hefty amount'.
But the Boxing legend Mike Tyson declared bankruptcy in 2005 and it was also revealed that Tyson was reeling under the pressure €20m in debt.
But after making appearances on the silver screen through 'The Hangover' and 'Mike Tyson the Undisputed Truth', Tyson wrote a cheque to the IRS which in turn waved off his $2 million in tax debt.
Neymar - Footballer, Barcelona/Brazil
Brazilian superstar Neymar was accused of hiding his real earnings through three family-owned companies and his assets were frozen by a Soa Paulo court in 2016.
It is being reported that Neymar is supposed to pay 63 million Reais (£11 million) in unpaid taxes.
Get the best of News18 delivered to your inbox - subscribe to News18 Daybreak. Follow News18.com on Twitter, Instagram, Facebook, Telegram, TikTok and on YouTube, and stay in the know with what's happening in the world around you – in real time.
| Edited by: Pratik Sagar
Read full article