Swiss authorities examine FIFA grants in soccer probe: source
The investigators are looking at how the money was spent and whether there is any falsification of documents, said the source.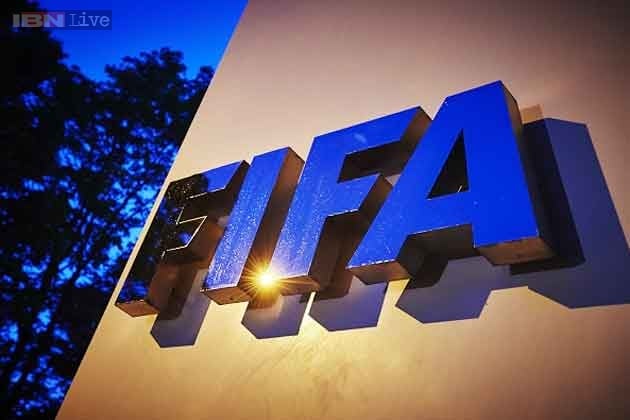 The investigators are looking at how the money was spent and whether there is any falsification of documents, said the source.
London: Swiss authorities are examining development grants made by FIFA around the world as part of their investigation into the sport's global governing body and its award of World Cup hosting rights for Russia in 2018 and Qatar in 2022, a source familiar with the probe said.
In particular, the investigators are looking at how the money was spent and whether there is any falsification of documents, said the source, who spoke on the condition of anonymity. The grants mainly go to national soccer associations and are often earmarked for new soccer pitches and related facilities, or for training programs.
The Swiss investigation is running alongside and in cooperation with a US probe that led to the criminal indictment on May 27 of nine current and former FIFA officials and five executives in sports marketing and broadcasting on bribery, money laundering and wire fraud charges.
Information technology specialists from Switzerland's federal police agency, as well as prosecutors and financial experts, are poring over masses of evidence collected by the office of Switzerland's Attorney General, the source said.
The evidence includes voluminous internal records, most in digitized form, seized from the offices of FIFA's President Sepp Blatter, Secretary General Jerome Valcke and finance and administrative chief Markus Kattner. The source said "almost everything" in Valcke's office had been seized.
Blatter, who announced earlier this month that he was stepping down after 17 years as FIFA president, Valcke and Kattner have not been accused of wrongdoing by the Swiss and US authorities.
A FIFA spokeswoman said in an email response to questions from Reuters that it "is cooperating fully in the actions by the Swiss authorities." It made no further comment.
Billions of dollars
Between 1999-2014, FIFA spent $2 billion on development grants and has committed to spend another $900 million between 2015-2018, with much of the money going to regional federations and national soccer groups around the world. Often tiny island territories in the Pacific and the Caribbean have received more money under some programs than the biggest soccer playing countries, such as Germany and England.
This has led to allegations from some soccer officials that Blatter had supported these soccer minnows so that they would be more likely to support him. Under FIFA's system for electing the president, a territory such as the Cook Islands, with a population of just over 10,000 has the same single vote as a soccer-mad nation like Brazil with more than 200 million people.
Swiss Attorney General Michael Lauber announced in late May that his office was conducting an investigation into whether there was corruption in FIFA's awarding of the 2018 World Cup rights to Moscow and the 2022 competition to Qatar.
In particular, he is looking at whether there was money laundering and disloyal management, which under Swiss law is a criminal offence. It is based on whether a manager violates his or her duties or causes or permits damage to an entity's assets.
Both Russia and Qatar have vehemently denied there was anything irregular in their selection in the face of competition from rival bidders such as England and the United States.
Swiss investigators have multiple lines of inquiry to pursue in connection with the Qatar 2022 award. However, evidence related to the 2018 Moscow World Cup award is proving difficult to find, the source said.
FIFA disclosed in November that the Russian computers used in the nation's successful bid had been destroyed and it was therefore very difficult to track down documents.
In the indictment of the 14 officials and executives, US federal prosecutors highlighted an allegedly questionable $10 million payment by FIFA, at the request of South African soccer officials, to a Caribbean soccer body in Trinidad and Tobago led by former FIFA vice-president Jack Warner. US prosecutors asserted that Warner had solicited the money as bribes.
South African officials are not cooperating with Swiss investigators, the source said.
The South African Football Association did not respond to a request for comment.
Swiss authorities did not officially open their investigation into how FIFA awarded the 2018 and 2022 World Cups until March.
At that point, Swiss banks were asked to comb their records and notify the authorities of potentially suspicious transactions which might be related to FIFA.
After the banks submitted reports, Swiss investigators froze some bank accounts, found that others had been emptied, and secretly monitored some accounts for several weeks to see what kind of transactions were done.
At a press conference in Berne last week, Lauber said that his office was examining 104 banking relationships, some involving multiple accounts, as well as 53 suspicious transactions which Swiss banks had flagged.
Get the best of News18 delivered to your inbox - subscribe to News18 Daybreak. Follow News18.com on Twitter, Instagram, Facebook, Telegram, TikTok and on YouTube, and stay in the know with what's happening in the world around you – in real time.
Read full article