Tantrums, Smashed Racquets and Shouting: A Blow-by-blow Account of Serena Williams' Meltdown
Naomi Osaka beat idol Serena Williams 6-2. 6-4 in the women's singles US Open final to win her maiden Grand Slam title, but the bout will be remembered just as much for Williams' confrontations with chair umpire Carlos Ramos as it will be for Osaka's historic accomplishment.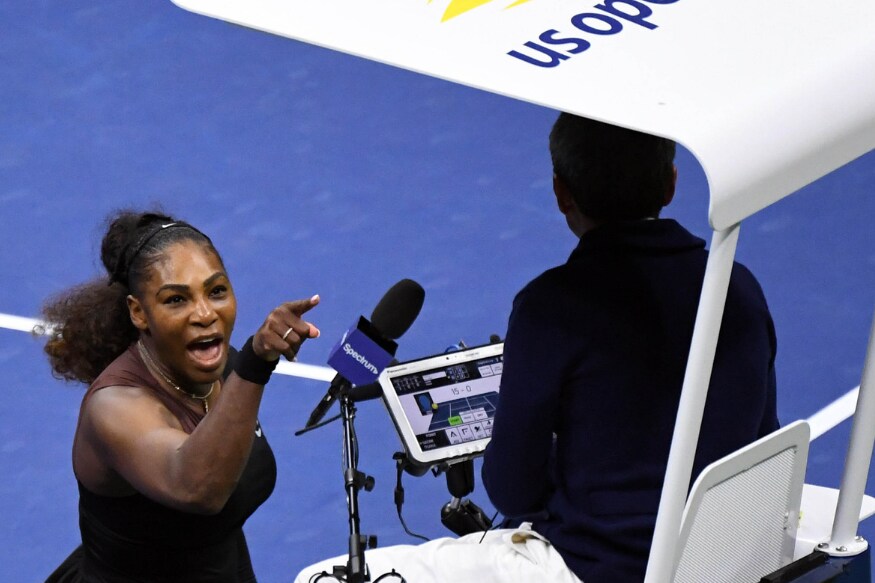 Serena Williams. (Reuters)
Naomi Osaka's win in the 2018 US Open women's singles final was historic for two major reasons. The 20-year old became the first Japanese player to win a Grand Slam title. Not only that, she also became the second player from Asia after China's Li Na to win a singles Grand Slam final.
However, her straight sets win over Serena Williams was marred by angry outbursts – both verbal and physical – from the American, who felt she was unfairly treated by chair umpire Carlos Ramos. Ramos issued her three penalty points in the second set, something that saw a game awarded to Osaka by default.
Here we take a look at the sequence of events in the final that led to Williams losing her cool on three separate occasions and how they eventually cost her a record seventh US Open title.
Opening Shot
The second game of the second set was when the first major flashpoint of the final occurred. Chair umpire Ramos spotted Williams' coach Patrick Mouratoglou make some hand gestures towards her that he interpreted as coaching: a strict no-no during a match. The umpire issued a first warning, something Williams did not take kindly to and loudly demanded an apology. But Ramos did not budge.
Reuters
Of Uncontrolled Rage and Smashed Racquets
Williams' second warning came after the fifth game of the second set. Williams held her serve then broke Osaka's to take a 3-1 lead. However, the Japanese broke back in the next game and Williams smashed her racquet on the floor, leaving it broken. This resulted in her getting a second warning and she was docked a point, meaning Osaka started the next game 15-0 ahead.
When Williams realized she had been docked a point, she started ranting in anger at the umpire, asking him to announce to the crowd that she hadn't gotten coaching while also demanding an apology. The umpire chose not to reply, something that clearly aggravated Williams further.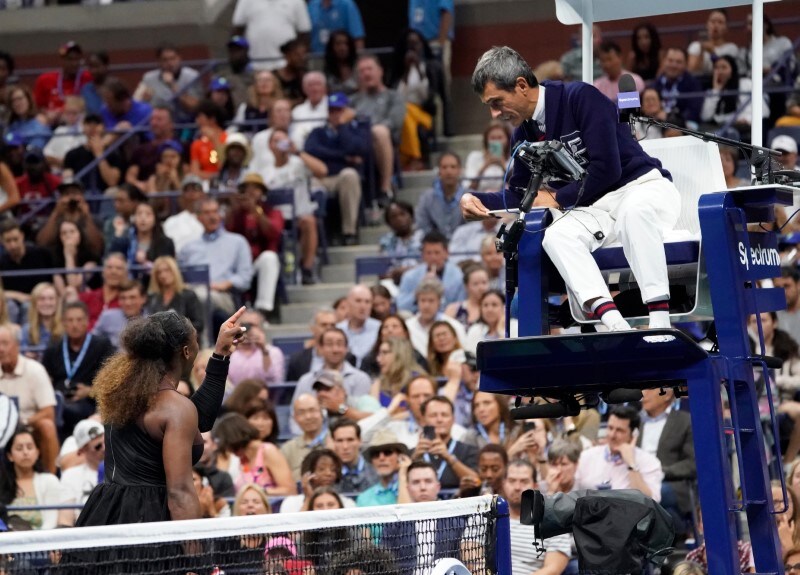 Reuters
Final Warning Leads to Lost Game, Plenty of Booing
When Osaka was 4-3 ahead and a changeover was taking place, Williams once again chose to rant at Ramos and called him a thief. This led to a third warning being issued, the penalty for which is losing a game. Osaka was now 5-3 ahead and Williams once again took out her frustrations on the umpire, all while the crowd booed loudly.
The booing did not stop after the match, meaning what should have been a glorious moment in Osaka's career instead turned bittersweet, leaving her celebrations muted as she fought back tears. She even apologised to fans for denying them the chance of seeing their favourite win her 24th Grand Slam.
Williams, in turn, appealed to the crowd not to boo the youngster and even gave her a warm hug. However, her onslaught against the chair umpire didn't end after the match as she went on to accuse Ramos of sexism.
Williams has a history of flaring up at match officials – she was docked a point during the 2009 US Open final against Kim Clijsters while on match point – but the backlash from this one will be felt even more in an era where social media has placed an even bigger spotlight on public figures.
| Edited by: Akhil Nair
Read full article