Vinesh Phogat sat on a wheelchair, her right leg plastered, as her physiotherapist wheeled her out of the Etihad Airways flight that August night. Then 21-year-old wrestler had to be moved to a side to make way for Sakshi Malik, the bronze medallist from the Rio Olympics. Malik was showered with flower petals by officials and dignitaries at the airport.
Phogat, meanwhile, sat in her wheelchair, tears rolling down her cheeks. "Vinesh doesn't cry, Vinesh is strong, right?" her physio told her, in an attempt to comfort the wrestler. Phogat forced herself to nod. She had gone to Brazil as a strong medal contender, and had to be stretchered out after a freak knee injury in her quarter-final bout. It was Sakshi Malik's moment, but it could've very well been hers.
"Gayaa, sab gayaa (Over, it's all over)," was Phogat's first thought when she sustained that injury in August 2016, she says. China's Sun Yanan pinned the Indian down in an awkward position that left her knee injured. She grimaced in pain, and had to forfeit the bout. Back with her coaches, and in tears, she told them to give her a painkiller so that she could somehow go back and finish her fight.
Cut to August 2018, and as fate would have it, Phogat's first round opponent at the Asian Games was China's Yanan. But it was a different Phogat on the mat. Smarter and tenacious. Not once did she allow the Chinese to attack her legs, lest she got injured again. Phogat just couldn't afford another injury. The last one had been traumatic. She beat Yanan, and her next two opponents, all on technical superiority. On her way to the final, Phogat spent less than 15 minutes on the mat, dropping two points only.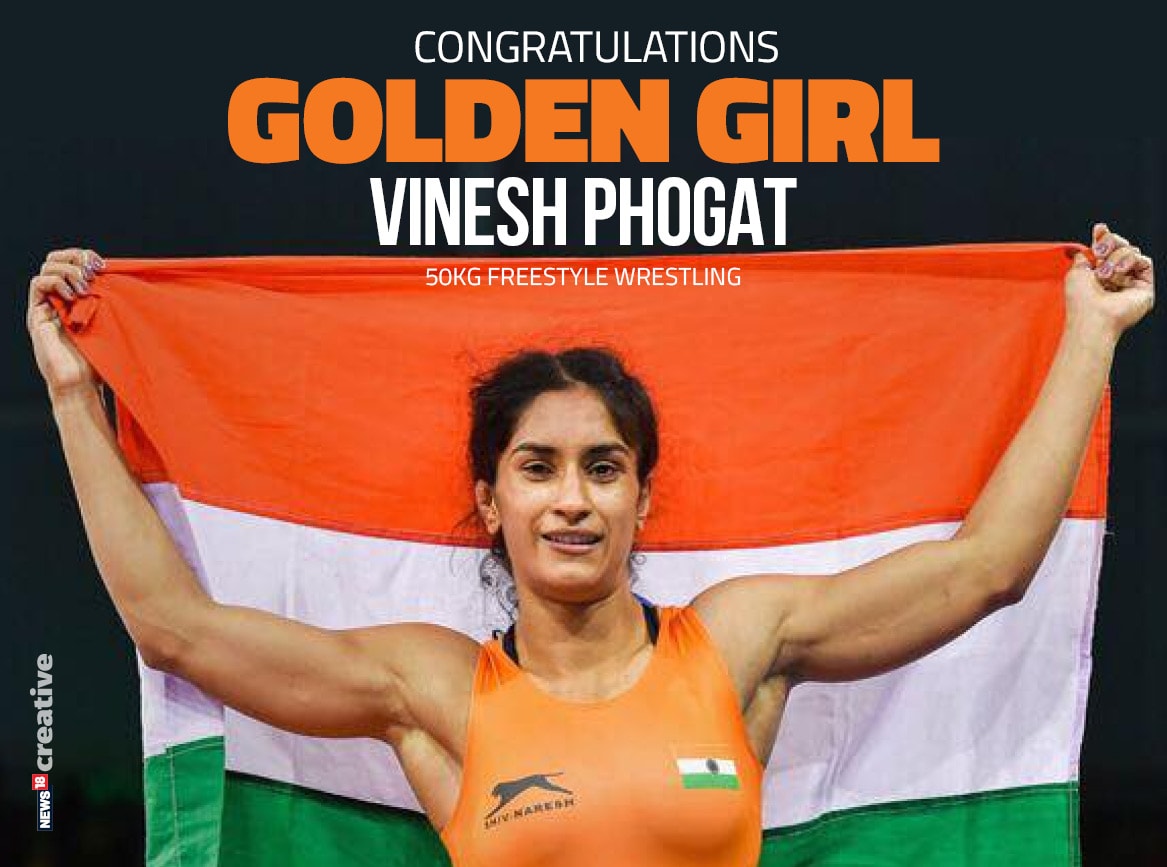 Her injury in Rio has changed Phogat. The fact that the whole world had seen her grimace in pain on that mat in Rio, made her feel pathetic about herself. And it took some effort to get out of that very negative space in her mind to be able to return to the mat nine months later. "I used to think that I train very hard, so that should be good enough for me to become a champion. But when I had time off, I realized training isn't everything," she says. She focused on rest, diet, sleep, and learnt how to wear off negativity.
She also became more humane. "Kushti ke bahar bhi ek duniya hai, tab samajh mein aayi," she says. (There's a world outside wrestling) It was okay for her to enjoy a movie, want to wear nice clothes and make up, take a selfie. "Ek junoon thi, Olympic medal jeetne ka" (There was this hunger to win an Olympic medal), she says. But in her quest for Olympic glory, the youngster had shut out everything else from her life. But the injury broke her, and from there, the only way was up. Phogat chose to spend time with a small group of friends, keep her visits back home minimal, and begin to heal her mind and body.
When she walked in for the Asian Games final against Yuki Irei, Phogat meant business. For the first time in the day she was challenged, but she knew how to tackle the Japanese who she had beaten at the Asian Championships earlier in the year. The win wasn't on technical superiority, but good enough for the 23-year-old to make history, the first Indian woman wrestler to win an Asiad gold.
Vinesh Phogat may shed tears of joy today. But she'll never forget the tears she shed in Brazil two years ago. Tears that taught her lessons that no coach could.