News18
»
Other Sports
3-min read
Tiger Woods Excited for Ryder Cup Return, 'Fun Work' in France
Tiger Woods hasn't competed in France since 1994 as a teen amateur, but the 14-time major champion is excited to tee off next week in Paris at the 42nd Ryder Cup.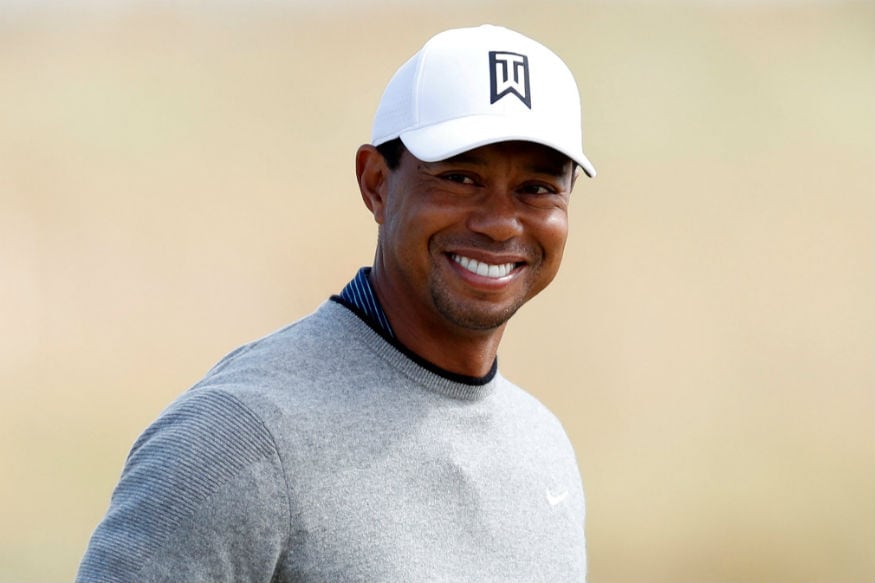 (Image: Reuters)
Tiger Woods hasn't competed in France since 1994 as a teen amateur, but the 14-time major champion is excited to tee off next week in Paris at the 42nd Ryder Cup.
Woods has hoisted the trophy only once in seven appearances for the Americans in the biennial team showdown against Europe, that coming in 1999 when the US hosts won despite trailing 10-6 entering the last-day singles matches.
While Woods has been a tourist in France several times over the years, he last competed there some 24 years ago as an 18-year-old prodigy for the triumphant US team in the Eisenhower Trophy amateur team event at Le Golf National, which will host the Ryder Cup on September 28-30.
"I've been there a number of times, usually the South of France," Woods said. "It has been a while since I've played in Paris but I've been there a number of times, not to play golf but just enjoy Paris. And this is going to be a work week, but then again, it's going to be a very fun work week."
Woods, who served cheeseburgers at the Champions Dinner after winning his first major title at the 1997 Masters, told Sports Illustrated in 1994 that he skipped a sightseeing tour for more practice-range time and ate at McDonald's near the team hotel instead of sampling French cuisine because "I can't handle all these sauces".
After missing the 2014 Ryder Cup with nagging back pain, Woods served as an assistant captain for the triumphant 2016 US squad, which had lost eight of 10 prior meetings to Europe.
"That was absolutely incredible to be part of the team, just trying to help them. Whether it's spikes or sandwiches, whatever they needed, I was there," Woods said.
"And this year, to have the honor of being able to play again is beyond special."
Questioning if he would ever play again, Woods underwent spinal fusion surgery last year in a final bid to resume his career. This year has seen a return to form, including a runner-up showing in August's PGA Championship and five other top-six finishes, including at the British Open in July.
"What I'm doing is remarkable, to come back from a fusion. Not a lot of people thought that was possible," Woods said. "Never would have dreamed I'd be in this position. Just so thankful everything turned out the way it did."
But Woods still has not won a title in over five years and hasn't claimed a major since 2008. Helping the Americans end a quarter-century drought on European soil might be the taste of victory Woods needs to snap his own wait for a trophy.
"To have an opportunity to go to Europe and win a Ryder Cup, and we haven't done it in 25 years over there, and to be part of this group of guys to have that opportunity to go there, it's exciting," Woods said. "We're going to go over there and give it our best and try and keep this Cup."
'Didn't want to hurt again'
Woods admitted the thing that took him the longest to rebuild was confidence to make full-power swings because he feared the return of back pain.
"I was just so apprehensive to start letting it go," Woods recalled. "The doc said you're good to go, now you've got to build in the confidence to let it go. And that's probably what took the longest. I just didn't want to hurt again. I didn't want to feel that pain again.
"Every now and again throughout this entire year I've probably golfed and played a different shot here and there, because there is a bit of me that doesn't want to feel that way again."
To that end, Woods says he will work to build his strength in the upcoming off-season, having not announced plans to play again until the Hero World Challenge invitational he hosts in the Bahamas two months after the Ryder Cup.
"I'm going to take a long break after the Ryder Cup and we're going to evaluate things," Woods said. "I need to start really lifting and getting after it and getting stronger in certain areas because playing every single week seems like every single day is maintenance, war of attrition.
"What you do in the off-season is what allows you to maintain it through the year, especially on the backside of the year. I really didn't train for all this because I didn't know how much I was going to be playing -- I was just trying to play.
"I have a better understanding of what I need to do and this off-season will be very different than it was last year."
| Edited by: Shayne Dias
Read full article