US Open: Restored Novak Djokovic Takes his Spot Back Among the Tennis Elite
Novak Djokovic underwent surgery in February this year to correct a recurring elbow injury. Just seven months later, the Serbian looks back at his best after clinching both the Wimbledon and US Open men's singles titles.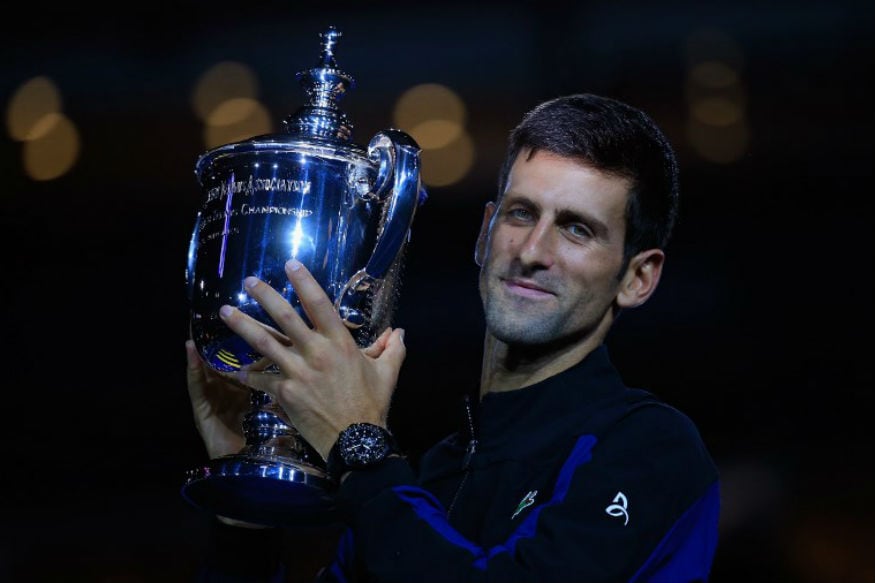 Image credit: AFP
Novak Djokovic's win over Juan Martin del Potro in the final of the US Open on Sunday was a fitting climax to a remarkable year. Now with 14 Grand Slam titles to his name, the same as his childhood idol Pete Sampras, at exactly the same venue where Sampras won his 14th Grand Slam title, it would undoubtedly have made the achievement even sweeter for the Serbian.
However, it seemed almost improbable just a few months ago that Djokovic would return to his best when he underwent surgery in a bid to heal an elbow injury that had been bothering him for a while.
Yet, he defied all odds and went on to win both the Wimbledon and US Open titles, taking not only the tennis world but also himself by surprise.
"If you told me in February this year when I got the surgery that I'd win Wimbledon, the US Open and Cincinnati, it would be hard to believe. But at the same time there was always part of me that imagined and believed and hoped that I can get back on the desired level of tennis very soon," he said at Flushing Meadows after the final.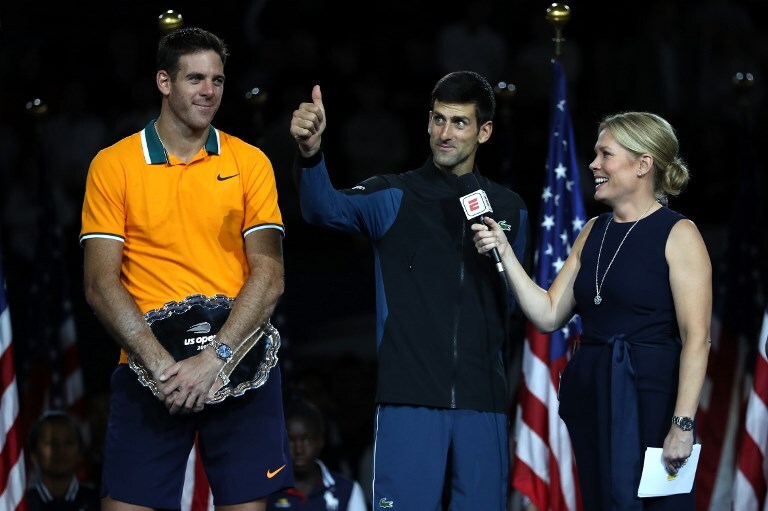 Image credit: AFP
"I expected, to be honest, after surgery that I would be on a high level quite fast. But it took me actually three or four months, really. In that process, I learned a lot about myself and learned to be patient, which was never really a stronger side of me," he added.
"The last two months have been terrific."
Patience the Key for Nole
This isn't the first time this year that Djokovic has spoken about learning to be patient. After his Wimbledon triumph, he penned an open letter to fans, speaking about how learning to let everything take its course helped him achieve his goals.
"For the last 2 years, I wasn't patient with my tennis expectations. I wasn't wise in strategizing. And I certainly wasn't clearly hearing my body telling me that there is something serious happening with my elbow. I was trying to find solutions somewhere else and solution was always inside of me," he had written.
It's hard to argue with his logic, since one can easily attribute Djokovic's slump in form to trying to do too much too soon. First, he split from his long-time coaching team in April 2017, citing the need to rediscover a "winning spark".
Then he brought tennis legend Andre Agassi on board as his new coach but the pair frequently found themselves at loggerheads, which led to Agassi eventually leaving his role.
Ironically, Agassi later revealed that one of their main disagreements came down to Djokovic's elbow injury. Agassi told The Guardian earlier this year that he advised Djokovic to undergo surgery but the latter wanted to let the injury heal naturally.
The injury and uncertainty around his team led to a major downturn in form and Djokovic admitted that he found himself doubting whether or not he would be able to get back to a level of tennis that would see him win Grand Slams.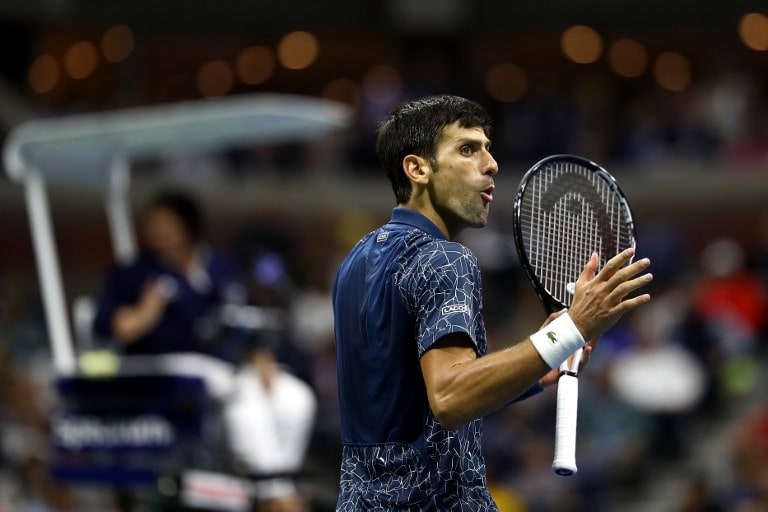 Image credit: AFP
"After many changes made with training, racket, team members, I didn't know if I would be able to get back on the desired level of tennis. Actually, one part of me always believes in my own qualities and capabilities. But there was a lot of doubtful moments where course of action could have gone different ways," Djokovic said in his open letter.
Yet the 2018 Grand Slam season has come to a close and Djokovic finds himself in a familiar position as the man who put an end – at least for now – to the Roger Federer-Rafael Nadal duopoly.
Djokovic Comes Full Circle
The rivalry between Federer and Nadal dominated the early 2000s and for a long time it seemed unlikely that anyone could break their stranglehold over the tennis world – until Novak Djokovic came along.
He beat Jo-Wilfried Tsonga in the final of the 2008 Australian Open to win his maiden Grand Slam. However, the Serbian would have to wait another three years for his second title, which also came in Melbourne.
Although not many would have predicted it back then, it was at this point that he became the man to end both Federer and Nadal's domination, defeating both in several Grand Slam finals while forging his own legacy in the sport.
His fall from the top of the tennis world in 2017 saw both Federer and Nadal find their groove again; Federer won the Australian Open and Wimbledon titles while Nadal claimed the French Open and US Open.
The two ageing legends getting back to regular winning ways pleased both fans and experts, yet no one was sure if they could withstand a fully-fit Djokovic, whose struggles with the elbow injury saw him suffer an upset loss in the fourth round of the 2018 Australian Open to Chun Hyeong.
It was at this point that he finally decided to go under the knife and was surprisingly back in practice in March. His form in ATP tournaments was uninspiring at first but he made it to the quarter-finals of the French Open, showing that he was getting his groove back.
Djokovic then reached the final of the Queens Club tournament where he lost to Marin Cilic despite being at championship point at one stage of the final. The form he showed in the tournament served him well at Wimbledon, where he went on to beat Kevin Anderson to claim his first Grand Slam title win since 2016.
He showed no signs of slowing down in the hard court season as he claimed the Cincinnati Masters and thus became the first and only player in tennis history to complete the career Golden Masters—a feat achieved by winning all nine ATP Masters 1000 events at least once in one's career.
The hard court season culminated with him holding the US Open trophy aloft at Flushing Meadows, standing level with Sampras. He may have failed to win a single Grand Slam in 2017 due to injury, but he seems better than ever and the next target on his would be to go past Nadal's mark of 17 and then eye Federer's record of 20 Slams.
This might seem like a tall order given that both Federer and Nadal have shown that they are far from finished. But it would be hard to put anything past the reborn, pain-free and patient Novak Djokovic. He is back where he truly belongs.
Get the best of News18 delivered to your inbox - subscribe to News18 Daybreak. Follow News18.com on Twitter, Instagram, Facebook, Telegram, TikTok and on YouTube, and stay in the know with what's happening in the world around you – in real time.
| Edited by: Shayne Dias
Read full article