GET Stock

Quotes


News18
»
Other Sports
2-min read
Winter Olympics 2018: Watch More Action From Day 1 in PyeongChang
Take a look at all the action from Day 1 of the Pyeongchang Winter Olympics.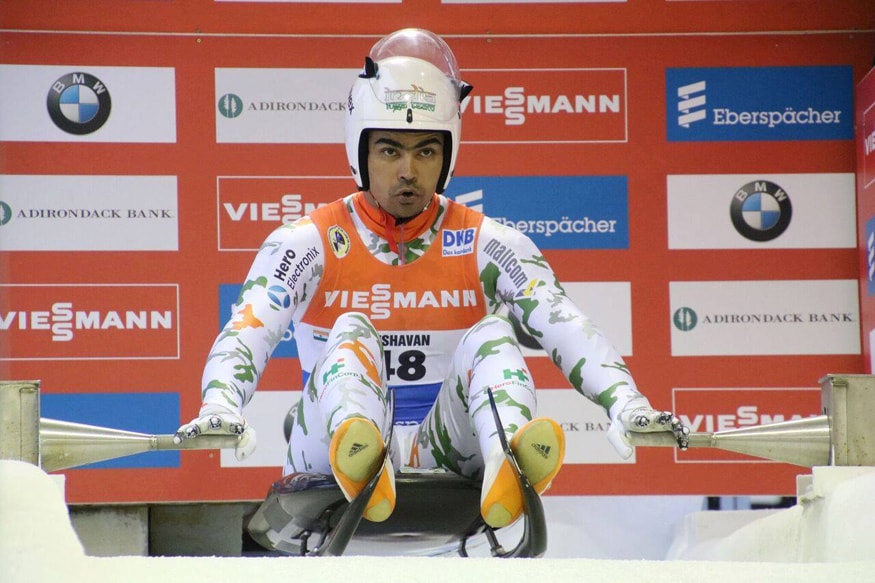 Shiva Keshavan.
India's Shiva Keshavan finished 34th after two rounds of heats in the men's singles luge competitions in the Pyeongchang Winter Olympics here on Saturday. Keshvan, who is taking part in his sixth and final Winter Olympics, was 36th at the end of first heat but recovered a bit in the second, where he finished 31st, to be placed 34th overall at the halfway mark of competitions at the Olympic Sliding Center.
Two rounds of heats will be held on Sunday to decide the winners. The 36-year-old Indian was placed 36th at the end of first round of heats, clocking a modest 50.578 seconds to cover the 1,344 metre track and then clocked 48.690 seconds in the second heat to end 31st out of 40 competitors.
A handful of supporters, including his family members, cheered Keshavan at the stands with Indian flags in their hands but he had a very bad start to his event.
His sled glanced the side edges of the track -- left and right -- just after the start and though he had a comparatively smoother ride after that, his timing shot over the 50-second mark. He had a better outing in the second heat that saw him climb two places in the overall rankings after the two rounds.
Meanwhile, Sweden's Charlotte Kalla claimed the first gold of the Pyeongchang Winter Olympics but the spotlight on Saturday was expected to fall on the unified Korean hockey team.
Kalla won the women's skiathlon cross country race ahead of Norway's Marit Bjoergen, preventing her from collecting an unprecedented third straight gold medal in the event.
But Bjoergen still became the most decorated woman in Winter Olympics history as she claimed her 11th medal. Third came Finland's Krista Parmakoski.
The gold medal was one of five on offer on the first day of full competition, in which the unified Korean women's ice hockey team which make their debut against Switzerland.
All the action from the Winter Olympics can be watched live on JioTV. JioTV is working with IOC to provide comprehensive coverage of the Games in India, thus enabling millions to access live and catch-up content on their mobile devices, on the move. JioTV has several exclusive channels on its platform to stream 24x7 live action and content of the Games and will also provide a seven-day catch up feature for consumers to watch the action again at their convenience. The events coverage includes live broadcast, highlight packages and repeat programming, thus enabling fans to enjoy the Games comprehensively.
Also Watch
| Edited by: Pratik Sagar
Read full article