Municipal Corporations

9/10

TRS

8

INC

0

BJP

1

AIMIM

0

OTH

0
MUNICIPALITIES

114/120

TRS

96

INC

9

BJP

3

AIMIM

2

OTH

4
Refresh Data
WWE Survivor Series 2018: Nia Jax Pins Asuka as Raw Wins Women's Elimination Match
Earlier, Nia Jax landed a square punch on Becky Lynch on Raw, leaving the SmackDown Women's Champion with a broken nose and a concussion.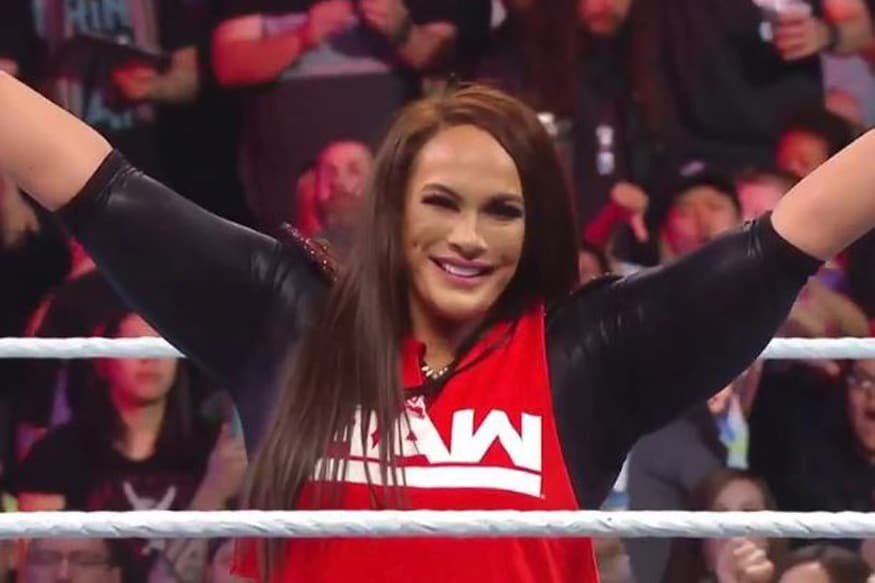 Nia Jax is an Australian-born American professional wrestler and plus-size model signed to WWE
WWE Survivor Series 2018 has been billed as the Raw versus SmackDown battle. But the highlight was when Nia Jax picked up the WWE win for the Raw team by pinning SmackDown Live star Asuka in a five-on-five elimination match.
According to Bleacherreport, Jax pushed Sasha Banks off the top rope, which allowed Asuka to easily lock in the Asuka Lock to eliminate Banks. Jax quickly capitalized to deliver multiple leg drops to a fatigued Asuka before hitting a Samoan drop for the win.
Jax reacted to the win on Twitter:
I took out your champion in one punch and tonight I took out your entire team. 😜 I am the #Facebreaker. History maker. Sole survivor. Thanks for California love, @StaplesCenter. I am Team #Raw. #SurvivorSeries

— Lina Fanene (@NiaJaxWWE) November 19, 2018
But the WWE fans were left fuming by the win after drama earlier in the week on following a brawl on Raw.
Earlier, during a brawl, Nia Jax had stiffed Becky Lynch, causing her to be cut open.
Irish war paint. pic.twitter.com/AmW4ufsbUW

— The Man (@BeckyLynchWWE) November 13, 2018
Jax split her fist open as she gave Lynch a broken nose and a concussion, forcing WWE to cancel her highly anticipated match with Ronda Rousey. And with Survivor Series kicking off with a big moment for Jax, WWE fans are absolutely furious, reports Daily Star UK.
"This is how she gets rewarded for making botches" and "WWE letting Nia Jax take the win for the Raw team is a joke," the report quoted a fan as saying. Others fumed "leave it to Vince McMahon to misread why she is getting heat" and "I f***ing hate Nia Jax".
The star is also a plus-size model and is known for her work championing body positivity – as well as being a cousin of Dwayne "The Rock" Johnson.
Get the best of News18 delivered to your inbox - subscribe to News18 Daybreak. Follow News18.com on Twitter, Instagram, Facebook, Telegram, TikTok and on YouTube, and stay in the know with what's happening in the world around you – in real time.
Read full article