GET Stock

Quotes


WWE Trims Down India Event to One Day; Triple H to Face Jinder Mahal on December 9
WWE has cancelled it's show on December 8, and now will hold all the matches only on December 9. The event 'WWE Live' will feature some of the biggest stars like Jinder Mahal, Triple H, Roman Reigns and Seth Rollins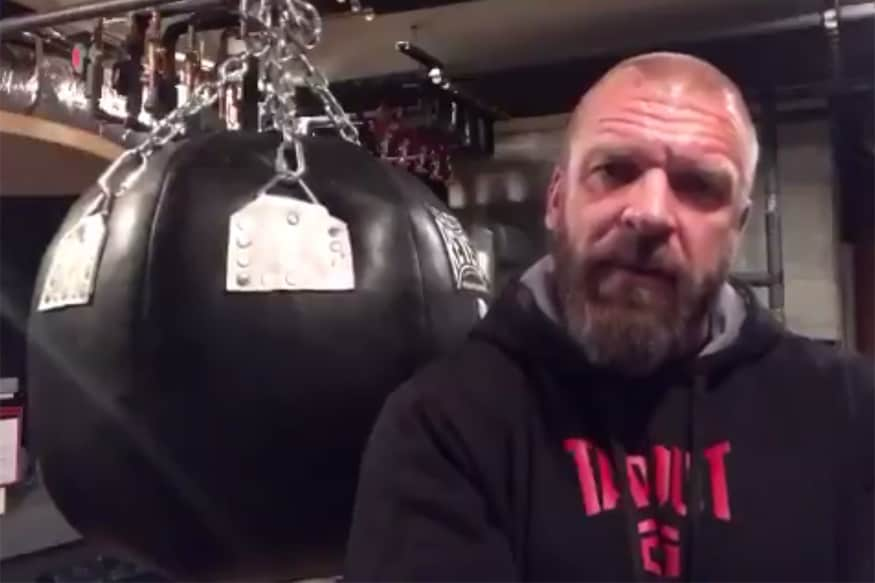 (Photo Credit: Triple H/ Twitter)
New Delhi:
WWE has cancelled it's show on December 8, and now will hold all the matches only on December 9. The event 'WWE Live' will feature some of the biggest stars like Jinder Mahal, Triple H, Roman Reigns and Seth Rollins.
The venue for the event is Indira Gandhi Indoor Stadium. Here, Jinder Mahal will face Triple H in the main event. Earlier the former was supposed to face Kevin Owens in WWE Championship title match, but Mahal recently lost his title to AJ Styles.
According to WWE and Sony Pictures, the organisers of the event in India, they wanted to have one blockbuster day, packed with matches. "To meet the requests of WWE fans in India, and deliver the biggest main event in the country's history, WWE is combining two nights of family-friendly action into a one-night only, exclusive Supershow," the organisers told News 18.
There were a few changes made to the card as well, most notably with The Miztourage facing Indian wrestlers Jeet Rama and Kishan Raftar.
Here are the list of matches that will be played in New Delhi:

Jinder Mahal vs Triple H

The Shield: Roman Reigns, Seth Rollins and Dean Ambrose vs. Samoa Joe and RAW Tag Team Champions Cesaro and Sheamus

Braun Strowman vs Kane

Finn Bálor vs Bray Wyatt

RAW Women's Champion Alexa Bliss vs Sasha Banks

Jason Jordan vs Elias

WWE Cruiserweight Champion Enzo Amore vs. Kalisto

Apollo Crews and Titus O'Neil vs Gallows and Anderson

Jeet Rama and Kishan Rafter vs The Miztourage

Also Watch
Read full article