Yuba Bharati Kirangan: JCT remains unbeaten
JCT remained unbeaten as they held Chirag United to a goalless draw.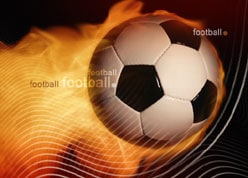 JCT remained unbeaten as they held Chirag United to a goalless draw.
New Delhi: JCT remained unbeaten away from home as they held Chirag United to a goalless draw at the Yuba Bharati Kirangan, Kolkata.
Misssing several key players due to either injury or suspension, meant Chirag Coach Subrata Bhattacharya started with a five man midfield comprising of 34-year-old Basudeb Mondal while Santosh Trophy topscorer Raleng Sochungmi was playing the role of a lone striker.
Such a formation helped Chirag to keep a young and well organised JCT team quiet for the first twenty minutes during which JCT's only real effort was from an Eduardo long range shot which was fumbled by Chirag's new goalkeeper Gopal Das.
Chirag were soon looking dangerous on the counter attack thanks to the passing ability of Hardeep Saini and the pace and trickery of Snehashish Chakraborty on the left hand side.
But close to the half an hour mark they suffered a huge blow when Raleng had to be replaced by Ayan Chowdhury due to an injury. But that didnt hold them back as they continued to play well on the break.
Their efforts were soon rewarded when JCT right back Jaspal Singh handled a Soumik Chakraborty header from a Snehashish Chakraborty corner.
Referee OP Thakur had no hesitation in pointing to the spot.
Captain Dulal Biswas stepped up to take the spot kick but his shot was well saved by JCT goalkeeper Karanjit Singh. The penalty miss actually gave Chirag more confidence as they made a few more attacks before halftime but Ayan Chowdhury couldnt convert any of his two half chances.
JCT came out in the second half without their Brazilian striker Eduadro who was replaced by Pawan Kumar due to an injury.
Chirag nearly scored in the early minutes of the second half but Saumik Chakraborty failed to hit the target from an Ayan Chowdhury cross.
JCT responded with a few attacks and it was end-to-end stuff for the first ten minutes of the second half but both teams lacked the cutting edge in the final third.
Chirag's midfield duo of Hardeep and Snehashish was impressive in the second half too but couldnt score goal due to a combination of good defending by JCT and poor finishing by young Ayan Chowdhury.
National team defender Anwar Ali was particularly impressive for JCT but their lack of proficiency in front of goal showed how heavily they depend on Eduardo as none of their second half substitutes could make an impact on the match.
In the end both teams were happy to get a point from the match.
This result keeps Chirag on seventh spot with five points from five games while JCT move upto fourth with eight points from five games.
Final Score: 0-0
More from Goal.comGovernor's Gold Cup: Going Ticketless!Global Goal.com: Mixed Reactions To Beckham's Milan MoveSpanish Debate: La Liga's Best NewcomersCalcio Debate: Serie A Goal Of The Week
Get the best of News18 delivered to your inbox - subscribe to News18 Daybreak. Follow News18.com on Twitter, Instagram, Facebook, Telegram, TikTok and on YouTube, and stay in the know with what's happening in the world around you – in real time.
Read full article