New mobile game "
Pokemon Go
" has been a phenomenon since its release. The augmented reality game allows users to hunt Pokemons on their smartphones in real-world locations. There is already a
strong userbase for the game
, and to keep it growing, the company needs to update the game with new exciting features. Here's what all is already in the works.
1.
The head of the company behind "Pokemon Go" says more capabilities for the wildly popular smartphone game are coming, including the ability to trade Pokemon. During an appearance at a San Diego Comic-Con event this month, Niantic Labs CEO John Hanke said the update to add trading is "at the top of our priority list," but no release date has been set.
2.
Hanke also says future versions of the game could include customisable PokeStops and the addition of other Pokemon characters. He calls "Pokemon Go" a game "we expect to run for years" and adds "we're going to continue to invest in that way."
3.
Pokemon Plus, a wearable to accompany the hit game, is coming soon. Originally planned to be launched in July, its release has now been pushed back until September.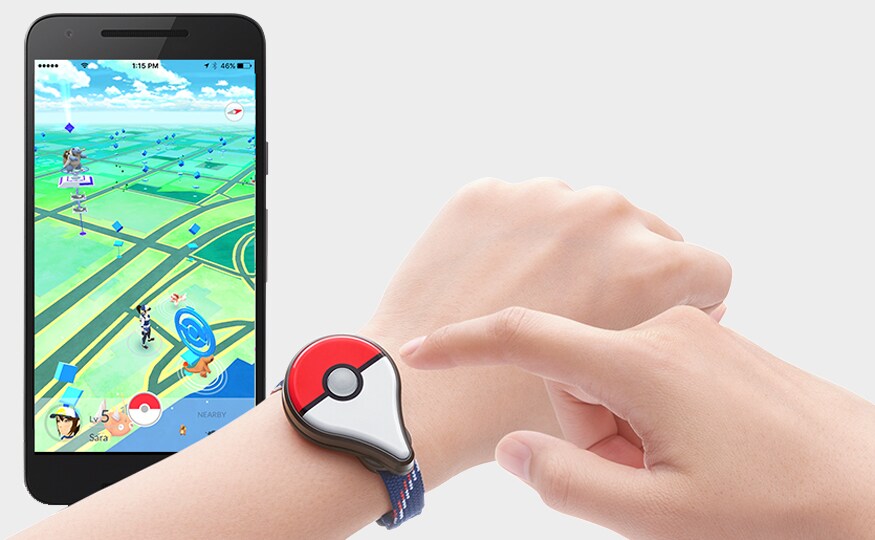 Pokemon Plus is worn on a player's wrist to help detect and catch Pokemon. (Image:
PokemonGo
)
Set to retail at $34.99, Pokemon Plus will be worn on a player's wrist to help detect and catch Pokemon. Given the popularity of the game, its release is expected to be a big hit with fans.
"Pokemon Go" craze in India
"Pokemon Go" is yet to officially arrive in India, but that's not stopping people from playing the highly addictive online game.
Many fans of the augmented-reality-based game have managed to download the app even though it has not been launched in India yet. Some are also using virtual private networks (VPNs) to change their locations and catch Pokemons in New York and London while sitting in their Indian homes.
Organised "Pokewalks" are becoming common in cities such as Mumbai and New Delhi, where hundreds are gathering to catch Pokemon characters.
The highly popular gaming app became a global phenomenon after it was launched in most countries across North America and Europe. It was recently launched in Japan and Hong Kong, the only two Asian countries where it is officially available to download.
(With inputs from Agencies)