If you are a smartphone enthusiast, chances are you are up to date with all the latest devices and their technological prowess. This may include Samsung, Apple, HTC and all the other mainstream phone manufacturers.
Yet there are some companies that work in the shadows, simply for the fact that their products are not meant for the commercial market and instead focus on a very niche target audience. Some of these smartphones are pretty cool and come as a refreshing change from your regular Android smartphones.
Here we have put together a list of some cool Android smartphones which might have escaped your eye till now.
1. CAT S60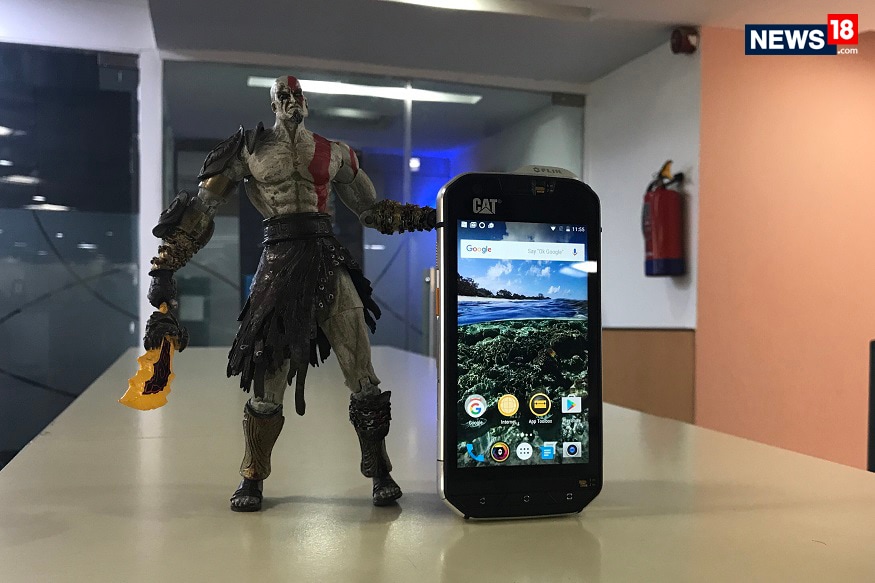 CAT S60. (Image: News18.com)
Caterpillar Inc is mostly responsible for making heavy machinery and manufacturing equipment. When a company like that builds a smartphone, you can guess that it is going to be a pretty tough contender.
Well, in case you are unable to, we will help you out. In our time with the smartphone, we did various durability tests upon it. This even included running a car over the CAT S60. Surprisingly, the Android smartphone managed to escape unscathed through every test.
Caterpillar Inc claims that the CAT S60 is the most waterproof smartphone available in the market, with abilities to withstand water up to a depth of 5m. The phone's specifications include an Android 6.0 Marshmallow, Snapdragon 617 processor, 3GB RAM and 32GB ROM.
The USP of the smartphone, however, is different from what you think. The CAT S60 is the first Android smartphone to come with an in-built Thermal Imaging Camera. Like it or not, it is an irreplaceable feature for those who find the use of it in their professional life.
Also read:
CAT S60 Review: The Military Grade Smartphone With Thermal Imaging
Watch: CAT S60 Review
2. LG G Flex2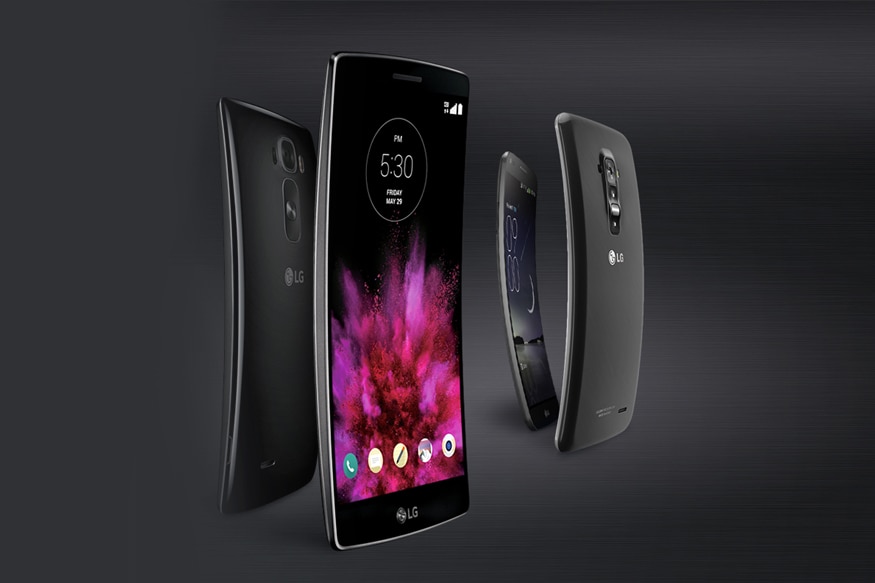 LG G Flex 2. (Image: LG)
Apart from the high-end smartphones that LG is making these days, the company has also put out an innovative product in the market named the LG G Flex 2. Termed as the first smartphone to have a curved battery, the Android smartphone sports a never seen before curved display.
Along with the out-of-the-box looks, the LG G Flex 2 also scores high on specifications. 5.5-inch Full HD Display, Snapdragon 810 processor, 3,000 mAh battery, 2GB RAM, 32GB ROM are just some of the technology that the smartphone carries.
3. Nanex – Mini Android Smartphone
Nanex - Mini Android Smartphone. (Image: Amazon)
You cannot always go for the 'bigger is better' approach, especially when the little one comes with power-packed specifications. With a 2.4-inch display and a total measurement of just 9 cm, the Nanex Mini Android Smartphone is one of the smallest smartphones in the world.
But don't just go on its size, the Android smartphone is dust proof, IP53 water resistant, looks quite sturdy and houses a 1GHz CPU with a rear camera, Bluetooth and Wi-Fi.
It runs on Android 4.0 and even supports Dual-sim connectivity and an expandable storage.
Also read:
5 Best Budget Android Smartphones From Xiaomi
4. Xiaomi Mi Mix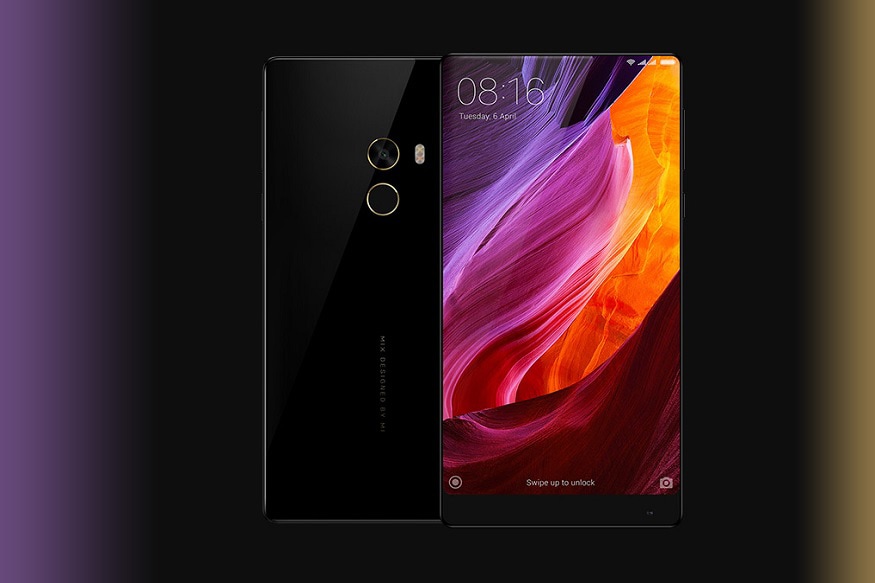 Xaiomi Mi Mix. (Image: mi.com)
Xiaomi has managed to grab a spot in the list, certainly not because of its budget smartphone hoard in the market. The Chinese smartphone giant has an ace up its sleeve, named the Xiaomi Mi Mix. One look at the smartphone and you will get to know why it is here.
To start with, the Mi Mix is a beauty to look at. The minimalistic Bezel design sports a giant 6.4-inch display and makes you wonder where the front camera and earpiece speakers go.
Xiaomi apparently redesigned the selfie camera to be 50 percent smaller than the average ones.
Apart from the looks, the Mi Mix comes with power-packed specifications: Snapdragon 821 processor, up to 6GB RAM and 256GB ROM, 4,400 mAh battery, 16-megapixel primary camera along with a 5-megapixel selfie camera.
5. Asus Zenfone AR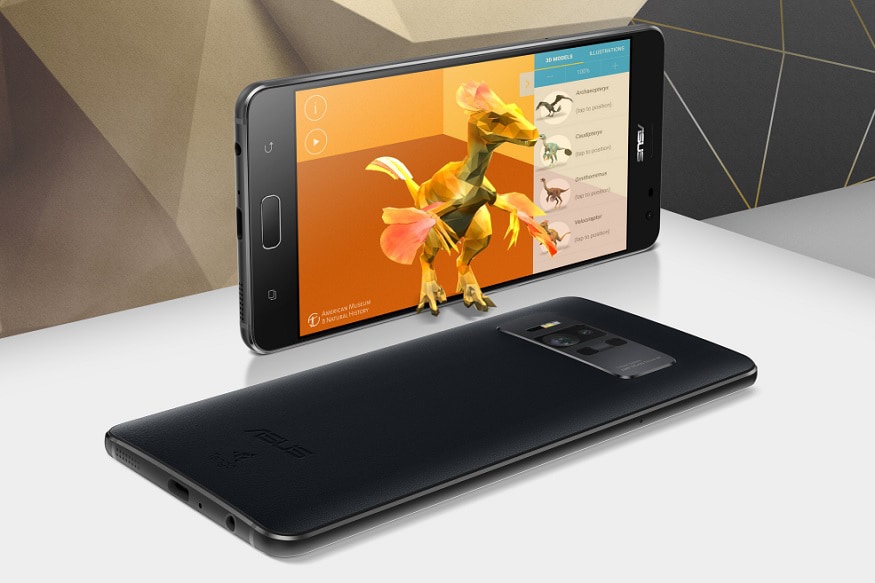 Asus Zenfone AR. (Image: Asus Global)
Technology is making a rapid shift towards AR and VR and smartphones are no exception. Asus certainly sees that and hence, has come up with an AR-specific Android smartphone. The phone carries best Augmented Reality capabilities till date as per our observance. So next time you need to buy a car, use your phone to have a sneak peek inside the model, sitting at the comfort of your home.
Apart from the AR features, Asus Zenfone AR comes with a Qualcomm Snapdragon 821 processor, 5.7-inch Super AMOLED display, up to 8GB RAM and 256GB internal storage and a 3,300 mAh battery.
The first smartphone to come with Google's Project Tango, it sports a 23-megapixel primary and an 8-megapixel secondary camera with various camera-centric features which are not included in a regular Android smartphone.
So which smartphone did you like the best and would like to own? Let us know in the comment section below.
Also read:
Sony Xperia XZ Premium First Impressions Review: Technology Loaded Flagship Contender