Airoshine A-808 Car Purifier Review: An Essential Savior From Delhi Air
AIroshine A-808 is a car air purifier that comes with HEPA air filtration system and aims to purify the air inside a car cabin. Just how good is the air-purifier, we find out in this review.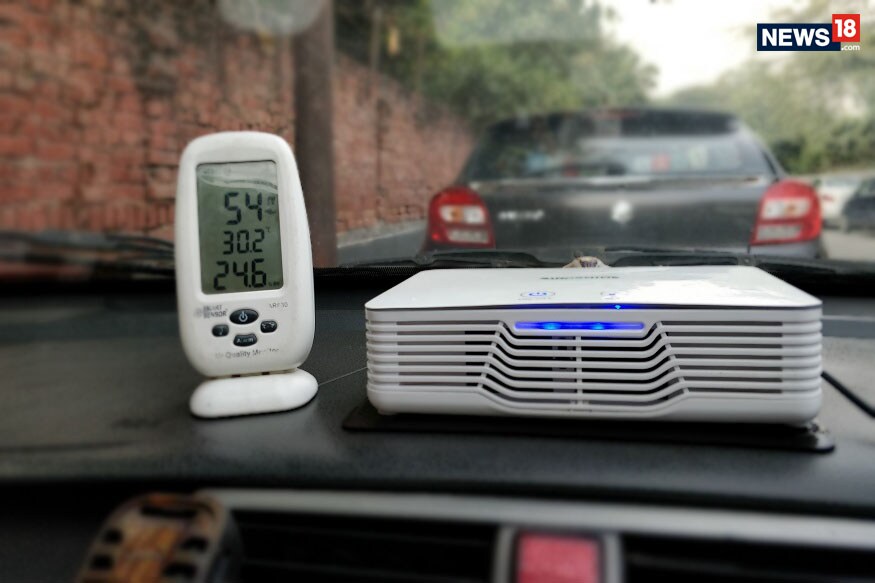 Airoshine A-808 Review. (Image: Sarthak Dogra/ News18.com)
Concerns around the increasing air pollution in the country are rising day by day. As per the stats recorded over the years, the air pollution levels across India have only gone from bad to worse, with the PM level of the air on a constant rise. PM level, or the amount of particulate matter found in the air, is the principal indicator of air quality, with high PM levels indicating high toxicity of the air we breathe. Within Delhi, the PM levels as recorded at 6 pm on November 3, 2017, are high as 255, signifying an alarming level of air pollution. At such a level of air pollution, the entire population is likely to get affected, with experts' advising very limited outdoor exertions. Just to get a gist of the gravity of the situation, a look at 90 percent of the states of US reveals a PM level of less than 80 on an average.
At times like these, one has to be cautious about how exposed they are to such pollutants in the air and their hazardous effects on the human body. Thankfully, there are tech-based products that help us in avoiding the direct impact of the air pollution. Air-purifiers, essentially aimed at bringing the level of pollution of air in a particular enclosure down, are now being available in various forms. Apart from home air-purifiers or air-purifiers for workspaces, companies have also come up with air-purifiers for cars as well. We review one such air-purifier by Airoshine, named Airoshine A-808, and the effects of having such an air-purifier in your car.
News18.com Presents Tech and Auto Awards 2017 | Indian Consumer App of the Year: Walnut or Swiggy? Vote And Win
What's Cool?
Airoshine A-808 comes across as a very simplistic device at the first glance. The outsides don't have much going, as most of the work is being done inside the unit. As per the company, the A-808 comes with a 6-layer air filtration system. The 6 layers have been divided into two different types of filters – first, the pre-filters, followed by layers of HEPA filtration system. HEPA, or 'High-efficiency particulate air' filtration system are composed of randomly arranged fibres composed of fiberglass with diameters between 0.5 and 2.0 micrometres and are aimed to catch minute pollutants through interception, impaction and diffusion, a three-step process. Through Diffusion, the HEPA air filter is able to catch air pollutants as small as 0.1 μm. In addition to this, the A-808 air purifier is composed of an activated carbon filter layer that aims to reduce TVOC, smoke and odours.
Another plus point of the A-808 is its simplicity to use. The air-purifier just has to be plugged into the lighter charging point. One tap on the touch button on the top starts the purifier and another tap can be used to adjust the speed of the air-purifier, with two-speed options. In addition, a simple, non-stick mat is used to keep the air-purifier stuck to one particular place in the car. Essentially, it is ready to use with a single tap as soon as you start your car. The purifier also carries one USB and one micro-USB charging point
As per the claims made by Airoshine, the A-808 works Ozone free, unlike some other air-purifiers that use the gas to kill odour and germs. This is a plus as Ozone in itself is not suitable for human intake.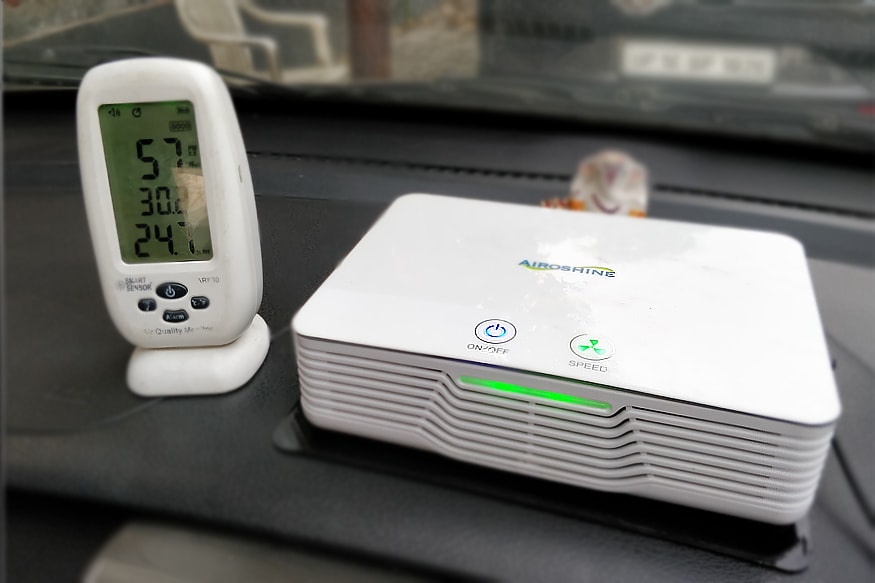 Airoshine A-808 car air purifier. (Image: Sarthak Dogra/ News18.com)
News18.com Presents Tech and Auto Awards 2017 | Tech Personality of the Year: Dr. Karan Jani or Vijay Shekhar Sharma? Vote And Win
What's not so cool?
First things first, it is difficult to monitor the effect of an air-purifier. This is simply because as accustomed to the level of air pollutions we are, there is practically no way for us to notice the change in the level of air pollutants. This holds true for A-808 as well. Many might just be sceptical about going for such a product simply because of no clear result indicators.
Moreover, A-808 does not remove the inside odour of the car easily. This is where the difference between a car perfume and an air purifier comes into play. While we do not expect an air-purifier to mask any odour present inside the car just as fresheners/ perfumes do, we would certainly hope for less and less of such prominent odour. This is where the A-808 lacks as it does not do much to make the air odour-free easily. This is more prominent if one has a smoke inside the car and leaves the A-808 to do its job. One would certainly not be impressed.
News18.com Presents Tech and Auto Awards 2017 | Design of the Year: Apple AirPods or Samsung Frame? Vote and Win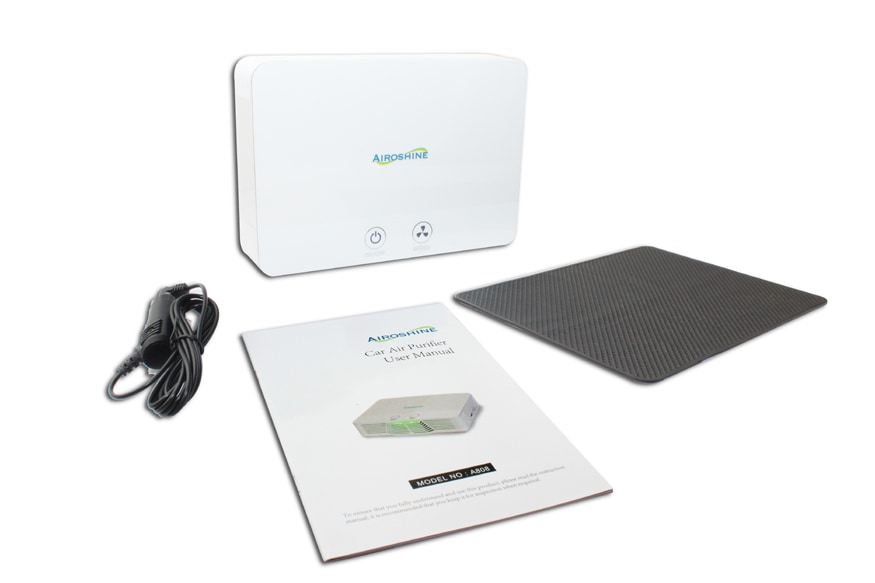 Airoshine A-808 Car Air Purifier Components. (Image: Airoshine)
Verdict
The A-808 air-purifier for cars is certainly a healthy investment, considering that we as humans, need a respite from polluted air as immediately as possible. In case you are not clear enough towards the results, it is recommended to use a PM indicator for the same. Upon our use, we experienced a drop in the PM level inside the car from a 140+ mark to less than 60 within 5 minutes of the A-808's working. This PM level also indicates the
The A-808 Air-Purifier is priced at Rs 4,950 and is an ideal buy for those having any sort of respiratory problems and are strictly advised to stay exposed to only healthy air.
Watch: Review Apple iPhone 8 & 8 Plus | iPhone 8 Plus Camera | News18 Tech
Get the best of News18 delivered to your inbox - subscribe to News18 Daybreak. Follow News18.com on Twitter, Instagram, Facebook, Telegram, TikTok and on YouTube, and stay in the know with what's happening in the world around you – in real time.
| Edited by: Sarthak Dogra
Read full article