Apple iPhone 6 Bursts Into Flames in a Moving Car; Fake Battery Being Blamed
The battery of the iPhone 6 was replaced at a local repair shop back in February.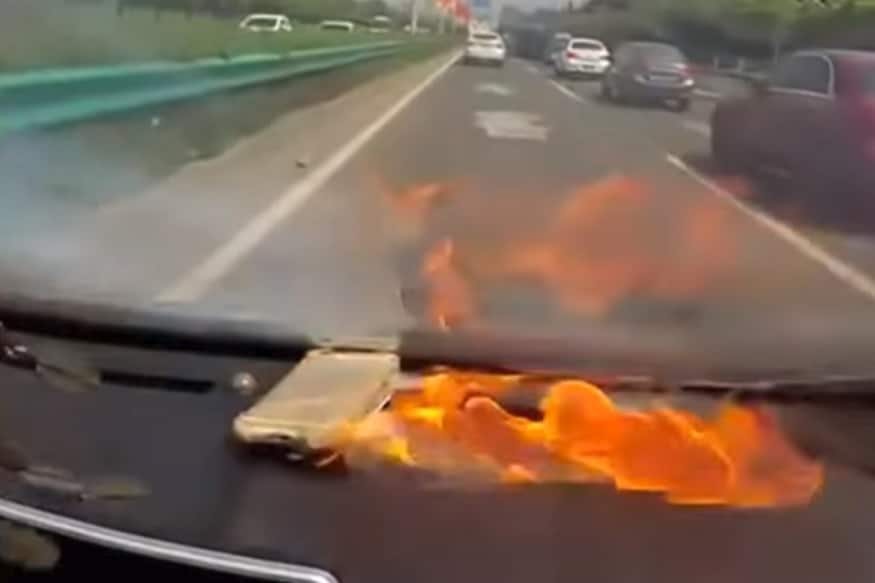 Apple woman's iPhone 6 bursting into flames in Shanghai, China (Image: EEC Media/ YouTube)
Using counterfeit parts in smartphones is strictly advised against by all the manufacturers. A recent incident in Shanghai, China reiterates the same as a woman's iPhone 6 burst into flames by itself in a moving car. The mishappening was recorded by a dashcam as the Apple smartphone can be seen exploding in the first go and then catching fire moments after.
On August 1, a woman and her husband in China were travelling in their car as the incident took place. The iPhone 6, which belonged to the woman and can be seen on the dashboard of the car in a video shared by Thrillist (EEC Media), suddenly caught fire in broad daylight. The lady can be heard screaming in panic as the mishap took place. Luckily, sources indicate that both the woman and her husband escaped unharmed. The date of the incident can also be seen as a time stamp on the video, indicating that the event took place only recently.
As per the woman's husband, he had earlier gotten the battery of the iPhone 6 replaced at a local repair shop back in February. It was only later that he realised that the battery was not an original one.
You can watch the entire incident here:
Get the best of News18 delivered to your inbox - subscribe to News18 Daybreak. Follow News18.com on Twitter, Instagram, Facebook, Telegram, TikTok and on YouTube, and stay in the know with what's happening in the world around you – in real time.
| Edited by: Sarthak Dogra
Read full article