Apple iPhone 7 Launched, But All Everyone Cared About Was The Headphone Jack
A leap into the wireless future.
Apple Lightning Connector. (Image: Apple)
Apple's latest iPhone may be more notable for what's missing than what's been added, as the consumer tech giant tries to revive demand for its top-selling product and nudge consumers closer to its vision of a wireless world.
That's a world where, in Apple's view, consumers will use the same wireless ear buds to shift seamlessly from listening to music on their iPhone to talking with their Apple Watch and other gadgets made by the California tech giant.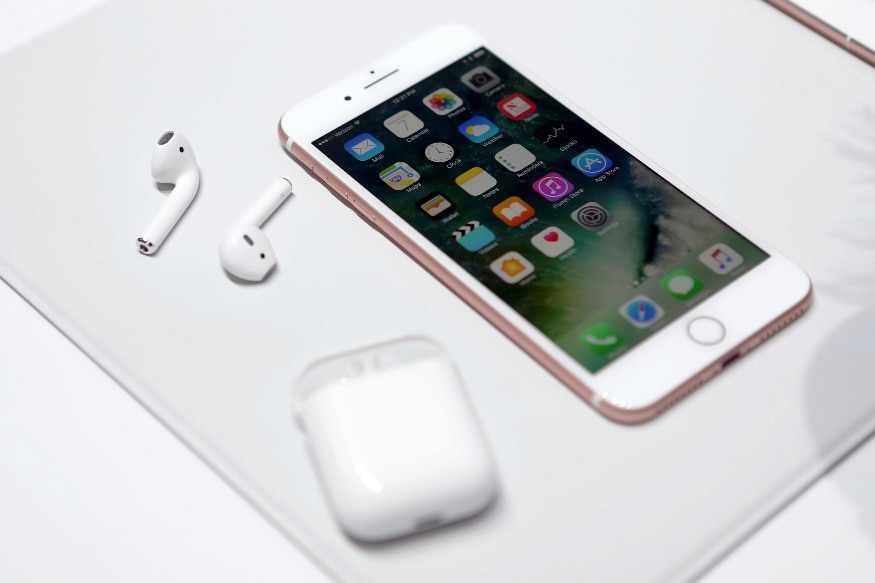 (Photo: Reuters/ The Apple iPhone7 and AirPods are displayed during an Apple media event in San Francisco.)
The iPhone 7 and 7 Plus unveiled Wednesday come with a faster processor, longer battery life and better cameras — including a new dual lens system in the pricier 7 Plus model that provides higher quality zooming. But the new phones won't have the analog headphone jack that's been a staple for decades in just about every consumer electronics device that can play audio.
Also Read: Apple iPhone 7 Price in India Starts at Rs 60,000, Goes on Sale on October 7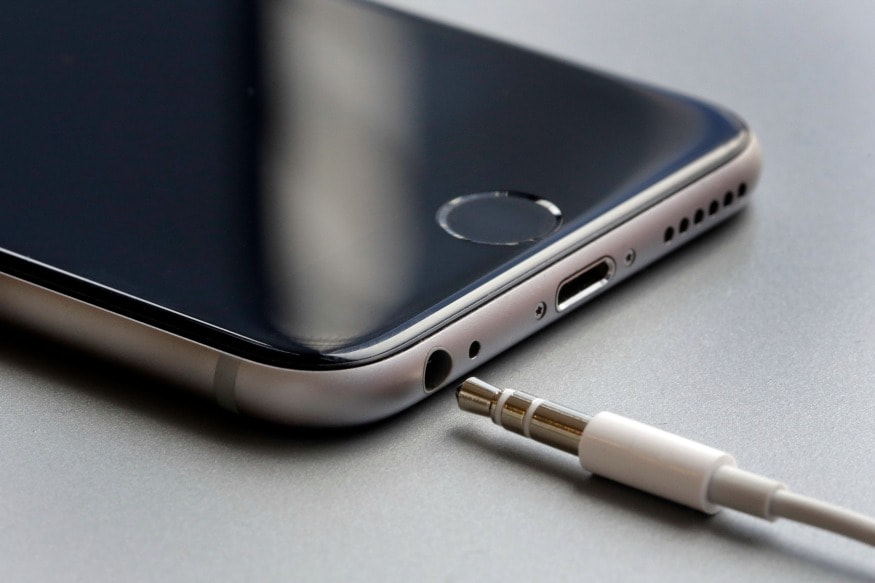 (Photo: AP/ Photo shows the earphone jack and charging port on an Apple iPhone 6.)
Apple is betting its legions of loyal fans will embrace the shift to digital headsets that use wireless connections. Or — if they insist on sticking with their old ways — that they won't mind using a new style of earbuds that plug into the iPhone's "Lightning" charging port.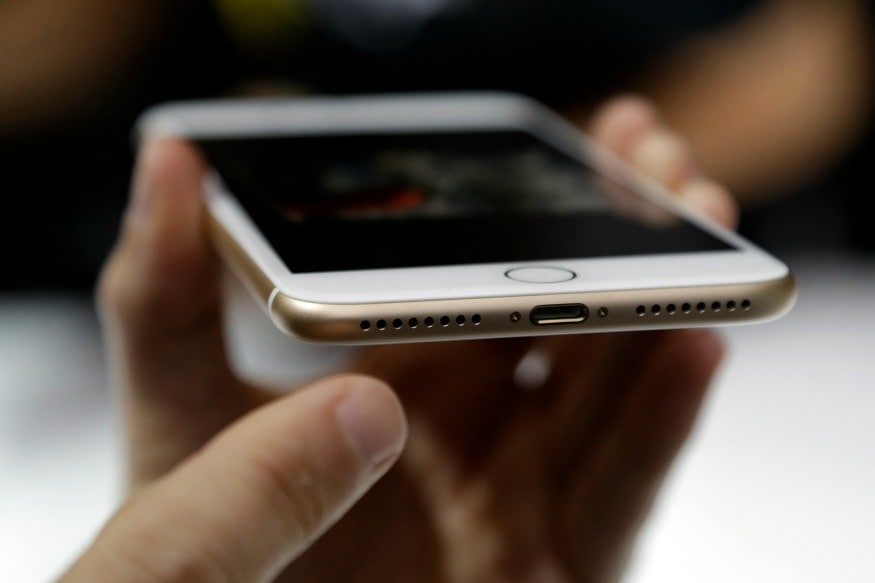 (Photo: AP/The lightning port of an iPhone 7 is shown during an event to announce new Apple products.)
Cutting the cord
The redesigned earbuds — with cord — will be included with the new iPhones. Also in the box: an adapter that will let older headphones plug into the digital charging port. But Apple would clearly prefer to push consumers to make the leap into what it envisions as a "wireless future."
"The reason to move on is courage," said Philip Schiller, Apple's senior vice president of worldwide marketing, who spoke during the company's fall product event. "The courage to move on and do something new that will benefit all of us."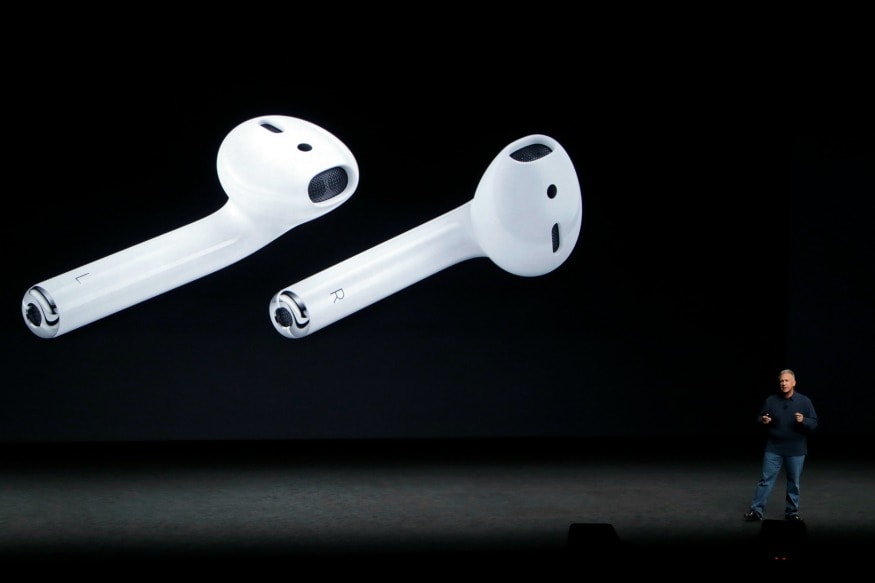 (Photo: AP/Phil Schiller, Apple's senior vice president of worldwide marketing, talks about the features on the new iPhone 7 earphone options.)
As part of the transition, Apple also is introducing wireless "AirPods" that will sell for $160. They're powered by an Apple-designed processor and special software that Schiller said will let users easily sync the wireless buds to their iPhone, Apple Watch and other Apple devices. Apple is also promising a new line of high-end wireless speakers from its Beats division.
Getting rid of the 3.5 millimeter headphone jack helped Apple make room for a second iPhone speaker designed for playing stereo sound. The iPhone 7 is also water resistant, a popular feature that rivals such as Samsung Electronics have already introduced in some phones.
Also Read: Apple AirPods Will Come to India in Late October for Rs 15,400
Schiller portrayed the move to drop the headphone jack as a step toward improving user experience. "It makes no sense to tether ourselves with cables to our mobile devices," he said during the company's annual fall event.
But seems like people weren't too happy with the idea of getting rid of the headphone jack. Here's how social media users reacted.
Time of headphone jack death: 11:23AM. Cause of death: lightning strike.

— David Pierce (@pierce) September 7, 2016
RIP headphone jack, people still need you but in haven !! #AppleEvent pic.twitter.com/GLOL5skv0J

— Nebeel 🌐 (@hyp3rfr3ak) September 8, 2016
iPhone 7 has no headphone jack because headphone jack is just a state of mind. Charot.

— Malaysia Soberano (@Cinephilliacy) September 8, 2016
iPhone 7: No headphone jack.
iPhone 8: No home button.
iPhone 9: Wireless charging, no charging port.

Soon the iPhone will just disappear.

— imdugaylance 😎 (@dugaylance) September 8, 2016
THERES NO HEADPHONE JACK ON THE IPHONE 7, RIP TO "Hey pass me the Aux cord" 😩🙏🏼💔

— NATHAN TRISKA (@Nathan_Triska) September 8, 2016
But unlike the rest who seemed to be a little disappointed with Apple killing the headphone jack, some users were happy that they did not have to deal with the troubles of untangling the wires and applauded the innovative idea.
The iPhone 7 might not have the headphone jack but at least we won't have to deal with this pic.twitter.com/9zqaj56ZkZ

— TooFunnyPics (@toofunnypics) September 8, 2016
Heard the new #iPhone7 is lacking a headphone jack. That's like Microsoft removing the Start button from Windows. Equally brilliant ideas.

— LEMMiNO (@LEMMiN0) September 7, 2016
The decision to remove headphone jack is a brave move. Some one has to start it right and if it is #iPhone7 then others will follow #iphone

— Amalan Dhananjayan (@batzeee) September 8, 2016
Apple has previously reduced the number of ports in its popular line of MacBook computers, while encouraging people to use wireless services for transferring files and streaming data. By promoting wireless ear buds, analysts say, Apple may also hope to get more people using streaming services on the Apple Watch as well.
(With inputs from AP)
Also Watch
Read full article