Apple iPhone 7 vs iPhone 6s: Who Should Buy What?
Compare the prices of iPhone 7 with the iPhone 6s along with the respective features to make an informed decision.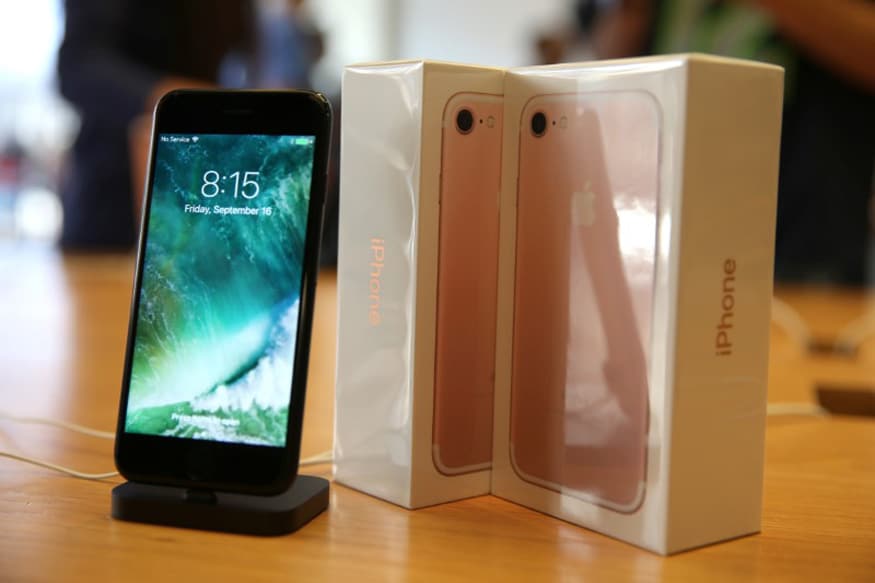 File image of Apple iPhone 7. (Photo: Reuters)
With the new iPhone 7 arriving in India on time, there is a big confusion among budget-conscious consumers who aspire to flaunt an iPhone during the festive season. Should they splurge and opt for the latest iPhone 7? Or save some money and go for the not-so-old iPhone 6s. If you are unable to decide, here is some help.
First things first- Prices?
Apple iPhone 6S (16GB) between Rs 38,787 and Rs 40,999

Apple iPhone 6S (64GB) Gold between Rs 48,888 and Rs 49,999
Apple iPhone 6S (128GB) Rose Gold between Rs 62,199 and Rs 63,999
Apple iPhone 7 (32GB): Rs 60,000
Apple iPhone 7 (128GB): Rs 70,000
Apple iPhone 7 (256GB): Rs 80,000
Will this be your first iPhone?
If you are looking forward to buy your very first iPhone now, then the difference between iPhone 7 and the iPhone 6s will not be of much importance to you. Also, note that that the iPhone 7 is just an improved version of earlier iPhone 6s.
For newbies, both iPhone 7 and 6s will look the same. The vivid antenna band in the 6s will be major differentiator at a glance. If you are fantasizing about the dual camera lens at the back, remember, it is available only in the iPhone 7 Plus, which starts Rs 72,000.
For starters, you might want to go with the iPhone 6s for now and wait for the iPhone 8, as the next iPhone is expected to be brand new in all aspects.
iPhone 7 vs iPhone 6s: What's new?
IP 67 Water-resistant.
No 3.5mm headphone jack- Free adapter including, but you can't listen to music while charging.
Faster processor.
12MP f/1.8 rear camera with OIS- The camera is same, but iPhone 7 clicks brighter images under low light.
Force Touch Home button- Looks same but it doesn't feel like a mechanical button. Also, you can't use it while wearing gloves.
Almost similar battery life in day-to-day usage.
What if you are having an iPhone 6s or 6?

If you already own an iPhone 6s or 6 then ask yourself this question- is it worth upgrading right now for these new features? Also, depending on the condition of your iPhone, you might consider waiting for the iPhone 8. The next iPhone will mark Apple's 10th anniversary and it will be special for the technology giant.
Also Watch
| Edited by: Debashis Sarkar
Read full article