Apple iPhone 8 Reliance Jio Offer: Here's How to Avail The 70% Buyback Scheme
Reliance Jio Buyback Offer for iPhone 8 and the iPhone 8 Plus has been announced today. Additionally, Jio is offering the iPhone lovers a chance to pre-book the devices on Jio.com.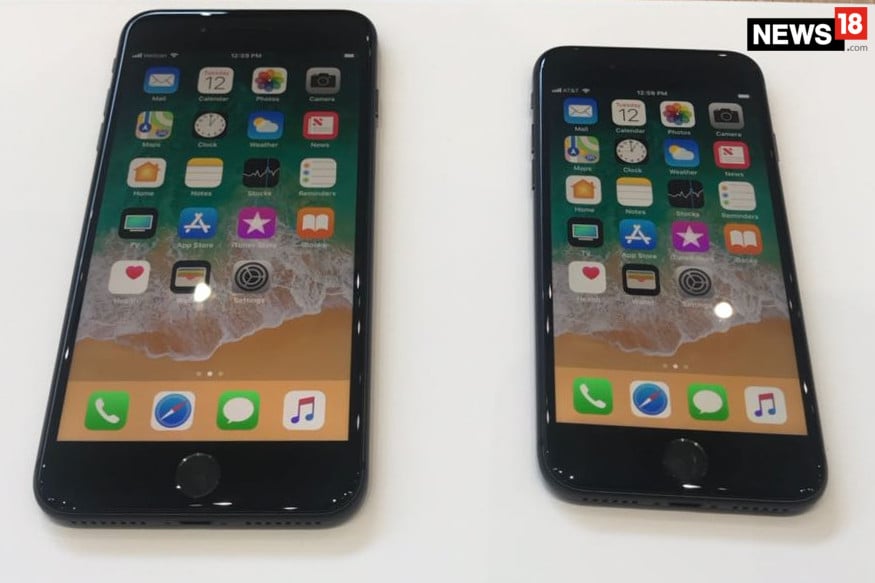 More people prefer iPhone 8 over iPhone X in the US: Report (Image: News18.com)
Reliance Jio has today announced a festive offer for iPhone lovers in India. Jio Buyback Scheme announced at an event today by Akash Mukesh Ambani, Chief of Strategy, Jio, will offer 70 percent buyback to those who purchase the Apple iPhone 8, iPhone 8 Plus or the iPhone X through Jio affiliated offline and online channels like Reliance Digital, Jio Store and Jio.com. The event also featured videos of Apple Inc CEO, Tim Cook and RIL Chairman Mukesh Ambani providing more insights on the partnership between Jio and Apple.
Apple iPhone 8 and iPhone 8 Plus will start selling in India from 6PM today, while the iPhone X is set for a later launch date. Under the Jio Buyback Scheme, those who purchase the iPhone 8 or the iPhone 8 Plus through any Jio Store, Reliance Digital Store, Jio.com, MyJio App, Amazon.in or the enterprise partners of Jio can avail a 70 percent buyback offer on the smartphones upon using them with a Jio SIM card and returning them after a year. Reliance Jio has also launched a special tariff plan for iPhone 8. The Rs 799 plan provides 90 GB of data per month for postpaid users, over and above the free voice, SMS and complimentary subscription to Jio's premium applications. The Jio-iPhone monthly plan for Rs 799 plan is also available for prepaid users with a 28-day validity.
The Jio Buyback scheme offering 70 percent of the MRP as buyback amount on the return of iPhone 8 and 8 Plus after a year can be availed along with the Jio-iPhone tariff plan (Rs 799) or a higher Jio tariff plan. Other eligibility criteria for availing the scheme are as follows:
- User will need to have a unique Mobile Number.
- On each mobile number, one prebooking of iPhone is allowed.
- User will need to apply for the iPhone during the iPhone Pre-Booking Period.
- You will need to accept and agree to abide by the terms and conditions of the iPhone Scheme.
The Apple iPhone 8 and 8 Plus can now be pre-booked along with the Jio Buyback Scheme on Jio.com by following these steps:
- Visit Jio.com website.
- Select any of the available iPhone variants.
- Enter Pincode and select quantity.
- User will be able to prebook one iPhone per Mobile number.
- Proceed to checkout.
- Enter your personal details like Name, email id and mobile number
- Select the desired Payment option.
- Pay the pre-booking amount.
- User will receive a pre-booking confirmation notification (email/SMS)
(Disclaimer: News18.com is part of Network18 Media & Investment Limited which is owned by Reliance Industries Limited)
Watch Video: Reliance JioPhone First Impressions Review | News18 Tech
Get the best of News18 delivered to your inbox - subscribe to News18 Daybreak. Follow News18.com on Twitter, Instagram, Facebook, TikTok and on YouTube, and stay in the know with what's happening in the world around you – in real time.
| Edited by: Sarthak Dogra
Read full article