Apple iPhone X Excitement: Thane Man Rides on Horse With a Band Procession to Collect His iPhone
Apple iPhone X was launched on Friday in India amid much excitement, with long queues and numerous pre-bookings. But one man from Thane decided to take the excitement one-step forward. Read how Mahesh Pallival from Thane celebrated the purchase of his iPhone X.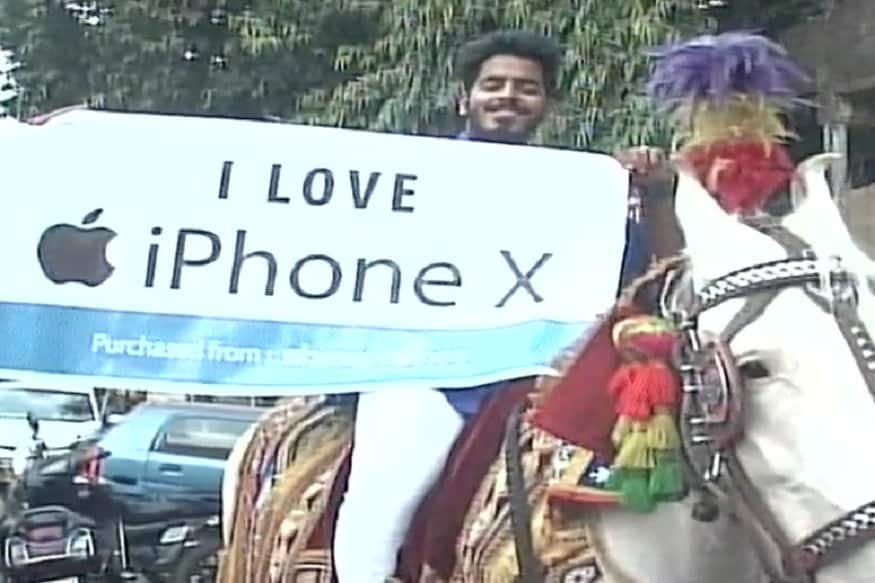 Mahesh Pallival rode on a horse to collect his iPhone X after the sales for the smartphone started. (Image: Twitter/ ANI)
Apple
iPhone X
went up for sale on Friday amid much hype in India and in many other countries across the world. The iPhone X, considered by many as the best iPhone till date, generated an equally terrific market response despite its towering prices. While hour-long queues and much anticipation was experienced at many Apple stores, a man from Mumbai decided to take the excitement one notch up. The man, identified as Mahesh Pallival, pre-booked an Apple iPhone X for himself and after the smartphones were made available, went to the Apple store to collect the device, riding a horse and accompanied by a band playing drums all the way.
News18.com Presents Tech and Auto Awards 2017 | Smartphone of Year: Samsung Galaxy S8 or iPhone 8 Plus? Vote And Win
In several pictures and videos now doing rounds on the internet, Pallival can be seen riding a horse and surrounded by drummers, with the entire scenario seeming to be just like a marriage procession. A couple of people with the procession also held placards that read "I love iPhone X". Pallival reached Thane's Hariniwas circle to collect his iPhone X at 6:30 pm, Friday, where he collected his iPhone X in an equally grand manner, as the store owner himself handed him the device.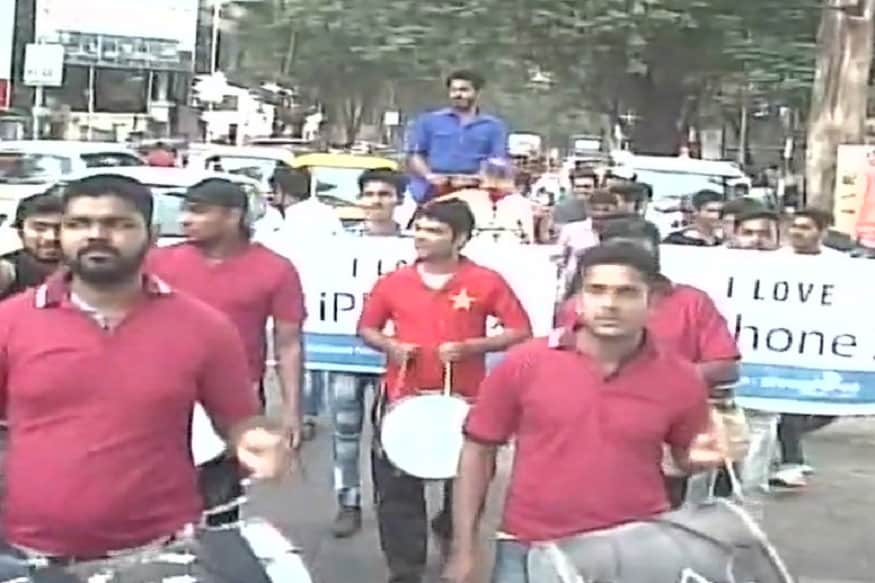 Mahesh Pallival from Thane. (Image: Twitter/ ANI)
Apple iPhone X price in India starts at Rs 89,000 for the 64GB variant, while the 256GB variant costs Rs 1,02,000. A smartphone with such a price tag apparently deserves such excitement by those buying it. Let us know what you feel about this in the comment section below.
Watch: Apple iPhone X | First Look | Best iPhone Yet?
Also Watch

Beatles Drummer Ringo Starr Knighted For Services To Music
Read full article