Delhi Air Pollution: Are Air Purifiers The Only Solution?
And yes, there is no denying that Delhi is choking under the fumes of fossil fuels and a dying river, but are air purifiers the best solution?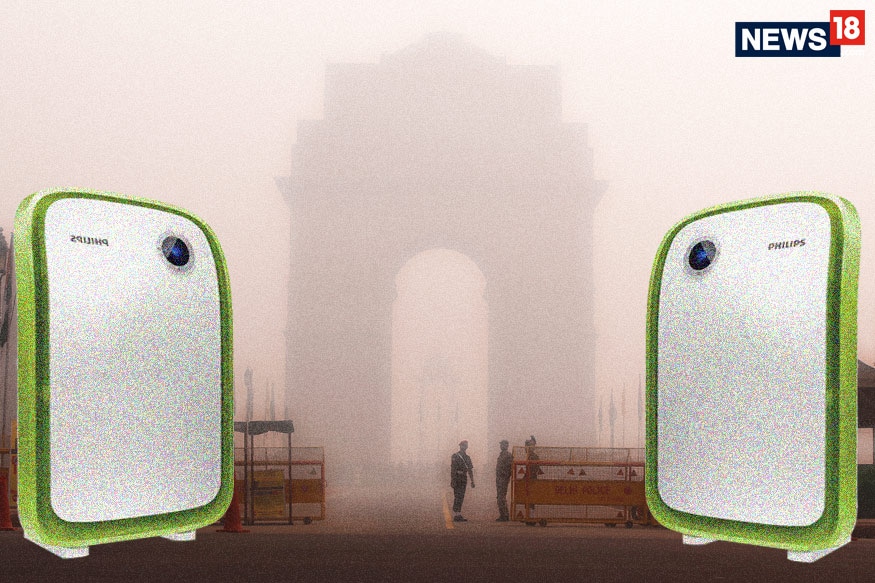 Air Purifier Makers Breathe Easy in Pollution (Image: REUTERS/Adnan Abidi/Philips India/Modified by News18.com)
Walk into any multi-brand consumer electronic store today and you will see an Air Purifier right at its entrance. You take a moment and think, do I really need it? And then when you enquire, a sales executive will come and tell you about all the difference that this electronic product can bring to your life.
Many parents have argued that an air purifier makes their asthmatic kid breathe easy. It is true. Infact, that is exactly what it's supposed to do. The air purifier industry in India has seen a big boom, thanks to the air pollution awareness and the odd-even scheme. The industry has grown from zilch to over Rs 150 crore in just a couple of years.
And yes, there is no denying that Delhi is choking under the fumes of fossil fuels and a dying river, but are air purifiers the best solution?
Also Read: 5 Common Myths About Air Purifiers And Why You Should Buy One
Lt Gen Prasad, who is the Director General of Armed Forces Hospital Services and a lung specialist by training says that "Pollution levels in Delhi have crossed permissible limits long ago. Certain particles have chemicals that can directly go into your blood leading to serious non-respiratory problems. The situation is alarming. Children and the aged people pay for it. It is a death sentence for them."
The air quality index of Delhi NCR is alarming and there is no doubt about it. You don't have to be an expert to know whether the air around you is good or bad.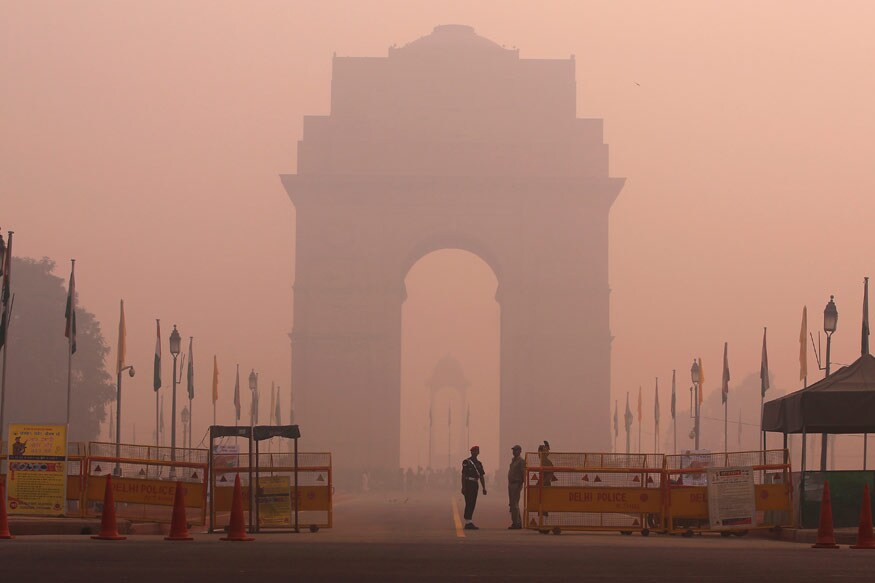 What are air purifiers?
Think of them as vacuum cleaners but not for your carpet but for the air around you. They are capable of removing contaminants from air, including PM 2.5 particles. The basic components include a fan and filter. The filter is the key component of an air purifier. It's something similar to what you get on your air conditioning units, but only more powerful.
These layered filters are capable of capturing minute particulates and gaseous pollutants. But what most companies love to advertise is the High Efficiency Particulate Air (HEPA) filter that is capable of capturing finer particulates.
And so comes the branding spiel, air purifiers are beneficial for people who suffer from air borne allergies and helpful for asthmatics.
Also Read: 5 Air Purifiers to Help You Breathe Clean
So are Air Purifiers Really Effective?
I have used an Air Purifier and yes, one can feel the difference in the air quality in a room that has a purifier to the one that does not. Even many doctors agree that air purifiers do help in providing people with clean air to breath.
Ironically, one can hardly find a proper research (apart from brands that make air purifiers) on how effective air purifiers are for humans. Apart from immediate relief, there is no research that suggests that air purifiers can benefit people with long-term usage.
The Double Edge Sword
Many companies sell air purifiers with built-in ionisers. These are also known as ionic purifiers. With environmentalist creating a hue and cry about the depleting ozone layer, these ionic purifiers produce - ozone as a byproduct.
Ozone, has been known as a harmful lung-irritant and is capable of causing throat irritation and breathing discomfort.
Following this revealation, several manufacturers have stopped selling ionic air purifiers but there are still some of them that do in the market. So, one needs to research well and ask those suited sales executives the right questions.
Are They The Final Solution?
For now, yes!
Recently, I bought a car air purifier from Kent for my SUV. It was quite ironic as I sat inside my car stuck in traffic breathing cleansed air and contributing to Delhi's air pollution in my own little way. As this realisation hit me, that it's just a short-term fix for your own self and not a long term fix for this choking city.
Get the best of News18 delivered to your inbox - subscribe to News18 Daybreak. Follow News18.com on Twitter, Instagram, Facebook, TikTok and on YouTube, and stay in the know with what's happening in the world around you – in real time.
| Edited by: Siddhartha Sharma
Read full article