Asus Zenfone 3 Review: An Aesthetically Pleasing Device That Strikes a Balance Between Features and Price
The Asus Zenfone 3 is priced at Rs 21,999 for a 3GB variant. We find out where the device stands in the mid-range segment.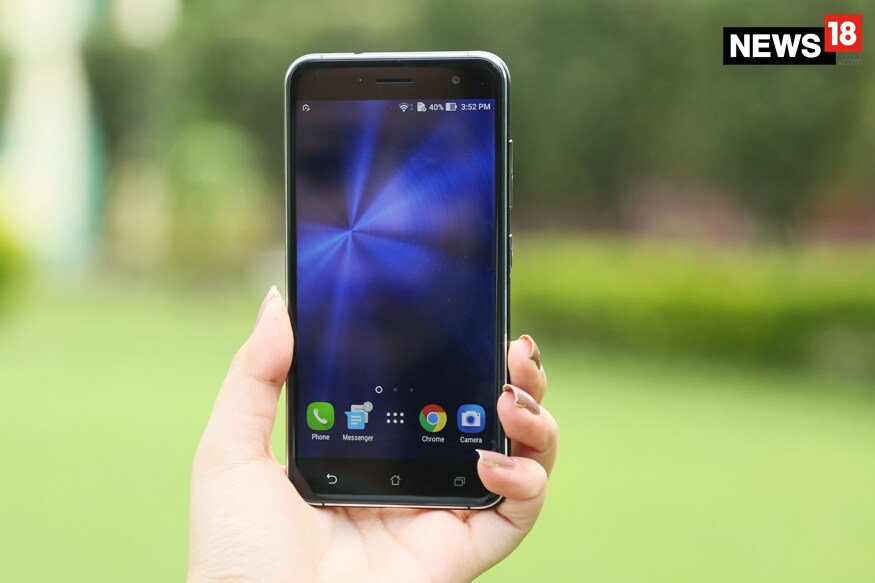 Asus will offer 100 lucky consumers 100% cashback voucher on the purchase of a Zenfone 3 between October 18 and 22. (Image: Siddharth Safaya/ News18.com)
Smartphone makers are always trying to strike a balance between design, performance, and looks. Taiwan-based Asus recently introduced its Zenfone 3 Series at Rs 21,999 for the base model. Here's what we have to say about the smartphone.
What's Cool?
The first thing that strikes you once you hold the Asus Zenfone 3 is its beautifully crafted body. It has a glass-and-metal design with a 2.5D Corning Gorilla Glass at both ends giving it a smooth finish. Attention to minutest of detail is evident with this unibody device. Thin metallic lines run along the chamfered edges on the outer chassis of the phone giving it a dual-tone appearance. The volume controller and power buttons are in metal and placed on the right while the left is kept for the SIM/microSD card tray slot. There's also an LED indicator in the front for notifications and battery charging status.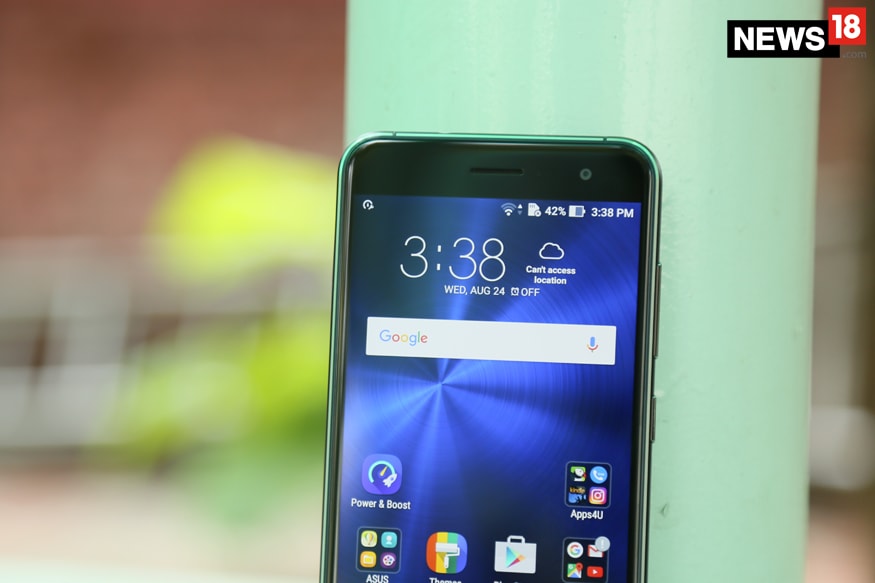 Image: Siddharth Safaya/News18
The beauty of the 2.5D glass is palpable with this device which comes with the sculpted glass design in the front as well as rear panel. In the rear, the phone features a vertically-shaped fingerprint sensor which records your finger impressions in 12 scans and offers swift unlocking process.
The Zenfone 3 is available in two display variants at 5.2 and 5.5 inches. The review unit we received sports a 5.2-inch full HD display and owing to the slim metal frame, which stands at 6.16mm, the phone is extremely easy to operate and carry.
The display offers 1920 x 1080 pixel resolution which offers a comfortable viewing experience under the bright sun or indoors. Given the size of the phone, watching movies or playing games is also a fairly easy experience. If you like to have a bigger display, the other variant at 5.5-inches can also be considered.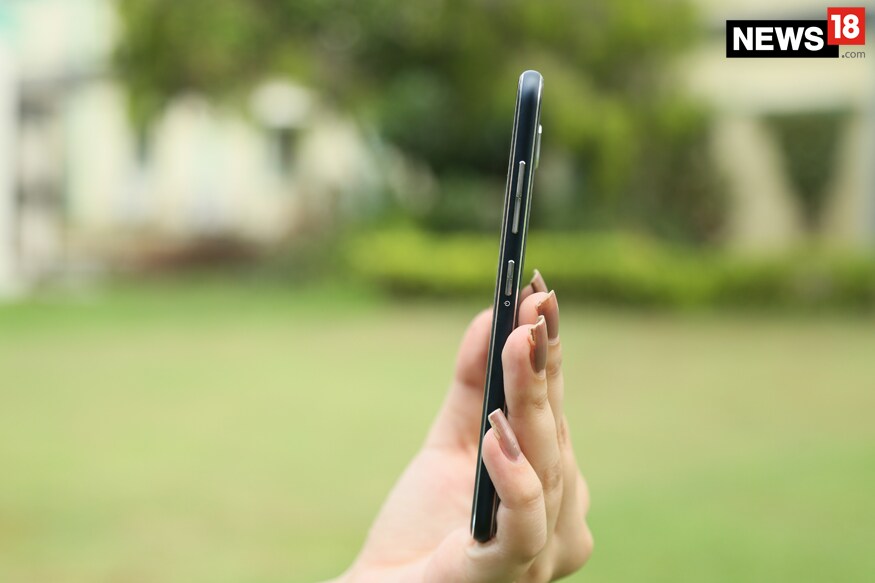 Image: Siddharth Safaya/News18
From display to performance, the Asus Zenfone 3 is powered by a 64-bit, 2.0GHz octa-core Snapdragon 625 processor with 3GB/4GB of RAM which delivers a great experience. There are no lags or app crashes. If you like to play heavy games, the phone is less likely to disappoint you.
In terms of camera, the phone comes with a 16 megapixel rear camera and an 8 megapixel front sensor. The rear camera with f/2.0 aperture is supported with Dual-LED real tone flash, autofocus, and OIS. The front lens also with f/2.0 aperture comes with a unique Panorama Selfie Mode which basically means you can accommodate more background or more people in the self portrait. The results are good in bright light as well as low light conditions. Asus is offering a host of camera customisation options including Manual Mode, Low Light, GIF Animation, and also Real-Time Beautification Mode. The phone not only fairs well in terms of offering a stronger megapixel count but with the number of settings available, there is lesser chance of you missing out on a moment.
In terms of storage the phone is available in a choice of 32GB (3GB RAM variant) or 64GB (4GB RAM variant). Asus is offering the option to expand the storage to up to 2TB. Asus is offering the device with some pre-installed apps such as Facebook, Instagram, along with some bloatware that comes with the Zen UI.
What's Not So Cool?
The Asus Zenfone 3 undoubtedly sports a beautiful design but because of the glass-based panels, the surface is prone to finger prints and smudges which might make the device appear dirty.
Another feature which might seem like a downer for some is that the phone comes with a hybrid slot which can house either a second SIM or a microSD card, which basically defeats the idea of having a dual-SIM compatible phone.
In terms of power, the phone features a 2650mAh battery in the low-end version which can last for out-of- home hours if you are an average user. The Zenfone 3 comes with USB Type-C - a feature that is increasingly becoming a standard for a lot of manufacturing companies, but given the exclusivity that comes with a Type-C device, the adoption rate might be low.
The Competitors
It competes directly with the LeEco Le Max 2 which offers a larger battery, display, and more megapixel in terms of rear camera. However, the LeEco Le Max 2 does not come with expandable storage and has the newest Type-C based audio support. If you have a budget of under Rs 30K, you can also consider the 6GB version of LeEco Max 2 or OnePlus 3.
Verdict
Image: Siddharth Safaya/News18
At Rs 21,999, Asus is offering an aesthetically pleasing device that is power-packed. From design, camera, to performance and device security, the phone gets the act right.
Get the best of News18 delivered to your inbox - subscribe to News18 Daybreak. Follow News18.com on Twitter, Instagram, Facebook, Telegram, TikTok and on YouTube, and stay in the know with what's happening in the world around you – in real time.
| Edited by: Deepali Moray
Read full article