Atari Aims at Gaming Hardware Return With 'Ataribox'
Atari looks to be making a return to the gaming hardware market by unveiling a visual prototype of their next gaming console Ataribox.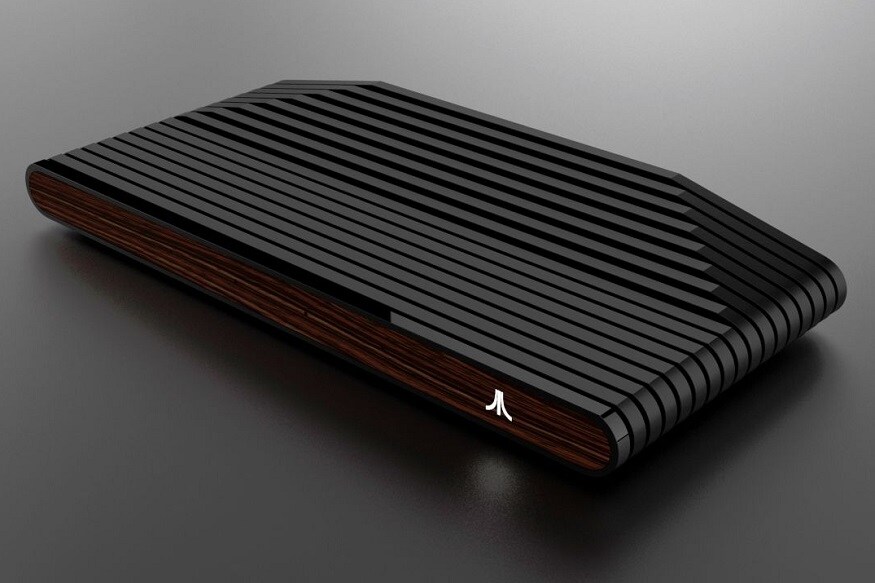 An initial promotional image for the Ataribox. (Image: AFP Relaxnews)
A visual design prototype for the Ataribox has been unveiled as video gaming icon Atari takes steps towards re-entering the hardware market. Current and classic hardware sensibilities meet in the design for an Ataribox, "a new product that stays true to our heritage while appealing to both old and new fans of Atari," the company said Monday. Its rectangular, ribbed look echoes the Atari 2600 home video game console from 1977, a reference underlined by the wooden front panelling available on one of two models; the alternate black design with red trim recalls one of the retro machine's later iterations.
Having retreated from the home computer market in 1993 and then the game console sector in 1996, Atari licensed the manufacture of a Flashback line, all-in-one set-top boxes that contained between 20 and 60 games from the 1970s and 1980s, depending upon the edition. Now, the Ataribox's promise of both classic and current gaming content would appear to be a continuation of that strategy, though initial details are scant. Without a date, price, internal specification sheet or details on the sort of "current gaming content" that would be accessible, Atari told its newsletter recipients that it was "not teasing you intentionally."
"We want to get this right, so we've opted to share things step by step as we bring Ataribox to life, and to listen closely to Atari community feedback as we do so. There are a lot of milestones, challenges and decision points in front of us in the months ahead." Should the Ataribox release for Holiday 2017, Atari will be entering into competition with Nintendo, which already had a huge hit with 2016's plug and play NES Mini Classic Edition.
It was designed as a closed system, with 30 games on board. An enthusiastic community soon found ways to run other games and even emulate entirely different consoles; the Ataribox may have this sort of versatility in mind with its integration of four USB ports and an SD card reader.
Nintendo, however, is returning for a second round in Holiday 2017 with the SNES Mini Classic, alongside its latest contender, the home and portable hybrid Nintendo Switch.
| Edited by: Sarthak Dogra
Read full article
Countdown To
Elections Results
To Assembly Elections 2018 Results